Black Widow takes place after Natasha Romanoff's (played by Scarlett Johansson) Avengers family was broken apart in Avengers: Civil War. She finds herself with nowhere to turn, so she instead looks to find the family she once had.
In the movie, many of Natasha's roots are revealed, following her journey from a child to the Red Room, and then to her defection to the West.
Of course, Natasha is a comic book character, meaning her Marvel Cinematic Universe (MCU) story may be very different from that which was written for her.
In the comics, her origins were retconned in her solo comic features, as opposed to the story which was first told about her when she appeared with The Avengers.
Originally, she appeared in Iron Man comics as a Russian agent who fought The Avengers, even trying to pull Hawkeye onto her side.
Eventually, however, she defected to the U.S., and became a member of the crime-fighting superhero squad.
In terms of her origins, however, it was first discussed in the 1970s comic series Amazing Adventures, in which Black Widow had her own feature for the first volume.
In those comics, it was discussed how she became the ward of Ivan Petrovich, a chauffeur, by a woman who died in the Battle of Stalingrad in 1942.
He raised her but, when she became old enough, she trained as a Soviet spy, gaining all of her incredible fighting skills.
This was then retconned in an X-Men comic some years later, which showed Captain America and Logan, who later became Wolverine, recusing Natasha from Nazis during World War II.
However, the most recent version of her history is the current canon, and has been alluded to in past films.
In this version, a very young Natasha is inducted into the Black Widow program in the Soviet Union, where she is brainwashed and taught to fight in the Red Room.
In the 2004 Black Widow comics, where this idea is first discussed, she also received biotechnological enhancement, meaning she can live for a long time, remaining young-looking.
In Avengers: Age of Ultron, part of this story is depicted through a flashback and dream sequence, where Natasha was in a ballet studio one moment, then fighting the next.
She also spoke of being sterilized as part of the graduation ceremony of the Red Room.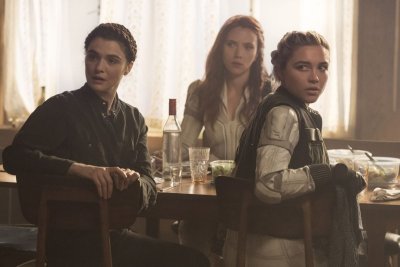 In the comics, however, she discovered the version of her life as a ballerina was actually implanted to keep her from remembering the truth of her childhood.
In this version of Natasha's past, she was also engaged to Alexei Shostakov on orders of the KGB, until they decided to rival Captain America with their own super-soldier, named the Red Guardian.
As a result, the Red Guardian is made and the pair are split up.
In the upcoming Black Widow movie, her origins are considered once again, with some alterations to previous versions.
As Age of Ultron suggested, she was trained in what she called the Red Room, but the truth of what that looked like, and who else was involved, becomes far clearer in her origin film.
As well as this, fans are introduced to other characters, such as the Red Guardian (David Harbour), Melina (Rachel Weisz) and Yelena (Florence Pugh).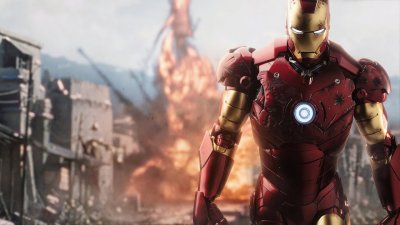 Yelena's comic book story is also interesting, with her beginning as Natasha's adversary before they become aligned.
As well as that, Yelena is also named Black Widow at various points, and in the 2017 comic Secret Empire, she even assumed the role after Natasha's death.
Similarly, Melina's comic book alias is Iron Maiden, and she is also depicted as a foe of Natasha's.
Fans will have to catch Black Widow to see how close the film has stuck to Natasha's comic book origins.
Black Widow is out on July 9 in cinemas and on Disney Plus