'Black Widow': Will Yelena Belova Become the New Black Widow?
Scarlett Johansson is back for Black Widow, a prequel to the events of Avengers: Infinity War and Avengers: Endgame. We learn more about Natasha Romanoff in the movie, including details about her quasi-sister, Yelena (played by Florence Pugh).
Yelena is not exactly Natasha's sister, as the movie explains, but the pair's bond is not easily broken.
In fact, some are expecting Yelena will take on the role of Black Widow in upcoming films in the Marvel Cinematic Universe (MCU).
Will Yelena Become the New Black Widow?
Ahead are spoilers for Black Widow.
Florence Pugh has spoken to Comic Book, where she confirmed she would be stepping into the role.
She said: "First of all, I think when I came on board there wasn't even any conversations of whether there'd be this scene or that scene or a future Yelena...
"Going forward, I think the most wonderful thing and the scary thing is that, obviously, I've got major shoes to fill.
"It's just been really wonderful seeing all the ways that Scarlett's changed conversation about her character. And I think for me, whatever future there is, I would love to, I suppose, follow in her footsteps in that way."
It seems Pugh has confirmed her role will be replacing Johansson, which follows a storyline within some comics.
In the 2017 comic Secret Empire, Yelena assumed the role of Black Widow after Natasha's death, showing there is precedent for this to take place.
Similarly, Yelena is a trained Black Widow assassin within the Red Room, which also exists in the comics, though usually Yelena and Natasha are depicted as adversaries who are forced to be allies.
However, one moment in the film suggested there will be a clear future for Yelena: with Hawkeye (Jeremy Renner).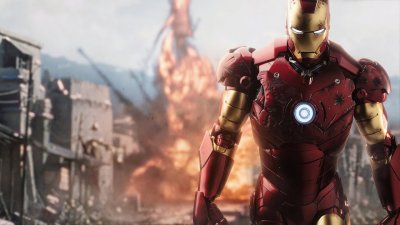 In the post-credit scene, Countess Val (Julia Louis Dreyfus) enlists Yelena in a new job: to kill Clint Barton, claiming he murdered Natasha.
Fans will know from Avengers: Endgame that Natasha sacrificed herself so Clint could return to his family if they were able to defeat Thanos and reverse the effects of the Blip.
They were able to do this, and so Clint was returned to his home, but Natasha's life remained sacrificed.
In the post-credit scene, Yelena is visiting Natasha's grave when Val comes to her, showing this is a progression from the events of Black Widow, which takes place before Avengers: Infinity War.
Fans will also know Pugh is a confirmed cast member for the upcoming Marvel series Hawkeye, which will follow Clint as he trains his protegee Kate Bishop (Hailee Steinfeld).
It may be the shoes of Natasha can not be filled exactly, but a new Black Widow and a new Hawkeye may find reason to team up, bringing about a new partnership.
Given there is already a new Captain America in Sam Wilson (Anthony Mackie) and a whole new host of heroes joining the ranks, it may be a whole new Avengers will be founded, spawning another movie.
While that has not been confirmed, it is an exciting time for Marvel fans to dream up possibilities as Phase Four unfolds.
Black Widow is out in movie theaters and on Disney Plus now