Black Woman Says Target Made Her Take Off Her Clothes to Prove She Didn't Steal a Bikini
A black woman from Michigan has filed a lawsuit accusing retail giant Target of racial profiling. Ashanae Davis said she was forced to take off her clothes after she was accused of stealing a bathing suit from the store.
Davis, 20, said a loss-prevention officer grabbed her arm on May 20 as she was leaving the store in Southfield, Michigan, and accused her of stealing a bikini from the store, WXYZ reported. The 20-year-old said the officer handcuffed her and forced her to go to the back room to remove her clothes to prove that she did not take the bikini.
"At first I was in shock, of course, and it was just very humiliating," Davis told WXYZ. "I felt degraded. It was sad. I was very upset."
Davis's attorneys, Jasmine Rand and Maurice Davis, told reporters at a press conference on Monday that the employee, who was a white male, took her to a loss-prevention room in the store. Rand said Davis was subjected to "The Target Walk of Shame," which she alleged was a company-wide practice, The Detroit Press reported.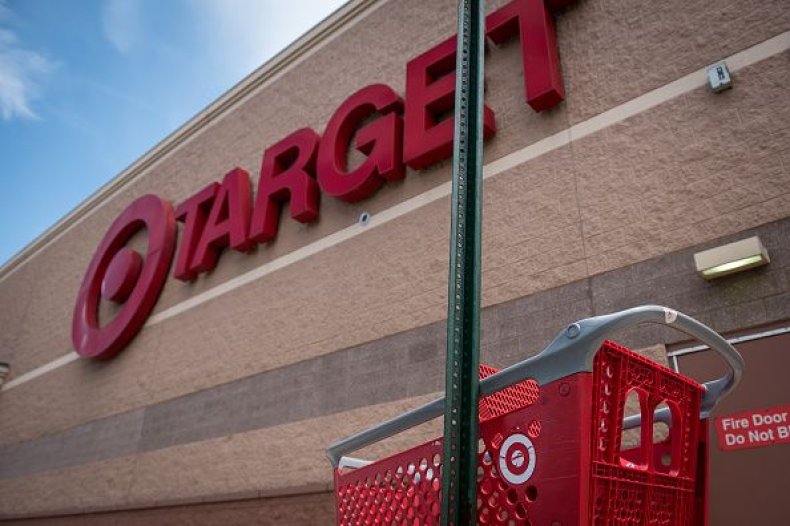 "He pulled her through the store backwards by handcuffs as he yelled very loudly that she was, quote-unquote, that she was stealing the panty swimwear that she had on underneath her clothing," Rand said at the conference. "And he said that over and over. Loud enough for other customers to hear and loud enough to publicly humiliate our client."
A representative from Target told Newsweek that Davis had previously bought a bathing suit from another store with the tags still on it, which was in her purse. The representative also stated that the "Target Walk of Shame" is not company policy and, after reviewing the footage, said it did not happen as she was quickly walked in a line to the security office.
According to Rand, two other male loss-prevention officers were in the room during the incident. A white female manager entered the room and asked Davis to pull down her pants and lift her shirt to show the employees that she did not take a bikini from the store.
"I was so scared," Davis told reporters. "I had never had anything close or near like that happen to me. Two men that I never met before, never seen before. So I was very scared and sad."
According to the Target representative, the man who escorted her to the prevention-loss room was a black security guard and not white, as was stated by the lawyers. The security guard has been fired from his job, the representative told Newsweek.
"We want everyone who shops at Target to feel welcomed and respected and take any allegations of mistreatment seriously. We're sorry for the actions of our former team member, who created an experience we don't want any guest to have at Target. Upon reviewing our team's actions, we terminated the team member who was directly involved and are addressing the situation with the security team at the store," the statement from Target read.
The Target representative also noted that they have yet to hear from Davis or her attorneys, but will continue to reach out to have a conversation about the incident.
In May, three young black men were falsely accused by a Nordstrom Rack employee of stealing while they were shopping for prom. The company has since apologized for the incident and the president of the company met with the three men and their families.
This story has been updated to include information from the Target representative and a statement from the store.