Black Woman Allegedly Kicked Out of Virginia Dunkin' Donuts Over Free Wi-Fi Dispute: 'I Felt Racially Profiled'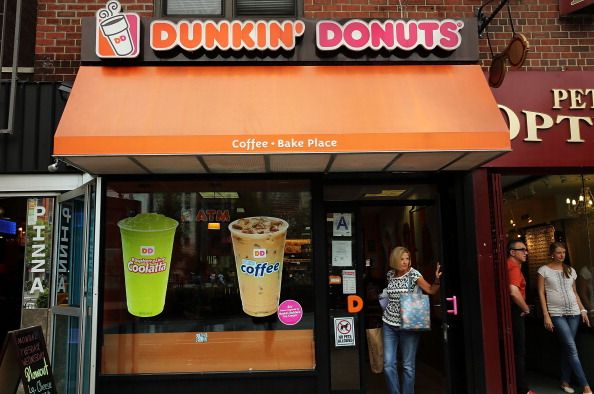 A black woman claimed she was racially profiled at a Dunkin' Donuts in Virginia after the owner kicked her out of the restaurant and called the police over a free Wi-Fi dispute.
Tirza Wilbon White told NBC4 that she was at a Dunkin' Donuts in Fairfax, Virginia, on Wednesday, November 7, using the free Wi-Fi when a white woman manager told her and another person of color that if they wanted to stay, they had to buy something.
"I was dressed in a hoodie, yoga pants, no makeup," White told the news station. "I felt racially profiled."
White recorded the encounter and put the video on Facebook. In the video, the owner can be heard telling White that she has had problems in the past with other customers.
"I need to ensure safety to my customers and I'm not saying that you're a problem, but I've had problems in the past," the owner said.
White told NBC4 that she did not yell or was disruptive throughout their confrontation and was not rude. The confrontation escalated when White accused the owner of racially profiling her, but the owner, who has been identified by White as Christina Cabral, said her family is of mixed race.
"Don't get into racial profiling. You can leave my location. I find that offensive," Cabral told White.
Cabral then called the police on White. In another recording posted to White's Facebook page, White is escorted out of the store by a police officer. When she asks the officer why she has to leave, he told her "because she wants you to."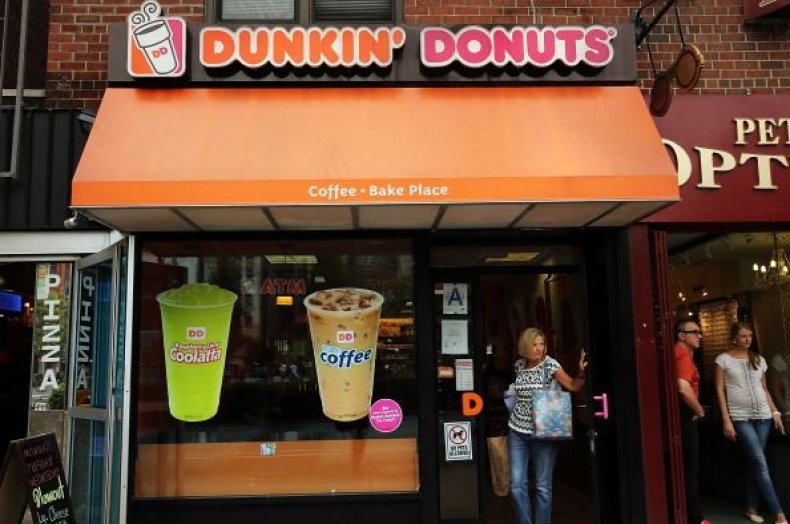 White wrote that Cabral "attempted to bully" her and that she was a customer at the location for more than two years prior to the incident.
"A franchise owner attempted to bully me. She lied about corporate policy, attempted to force me to make a purchase to be in the store because she has a loitering problem. She called the police to force me to leave when I told her she was profiling the gentleman and me," White wrote. "In her mind I was the "people" who loiter. In reality, I was a customer in her store, until yesterday, and I have been for more than 2 years."
In an email to Newsweek, a spokesperson from the company said it has apologized to White.
"We and our franchisees want every customer who walks into a Dunkin' restaurant to be treated with dignity and respect. This did not happen in a situation at a restaurant in Fairfax, Virginia. We have apologized to the customer, on behalf of both the brand and the franchisee who owns and operates this restaurant, but we know that is not enough," the statement read.
The statement continued and said that although franchisees can set their own policies, the company is determined to "doing better" for their customers.
"Our franchisees are independent businesspeople, who so long as they comply with the law, may set their own policies in regards to certain things like Wi-Fi usage and whether to limit its use to only those who make a purchase," the statement read. "However, we are focused on helping our franchisees best serve our diverse customer base and are currently exploring how we can improve every aspect of our restaurant operations from store signage, recommended policies, and training for franchisees and their crew members. We are committed to doing better."