Black and White Infant Mortality Rates Show Wide Racial Disparities Still Exist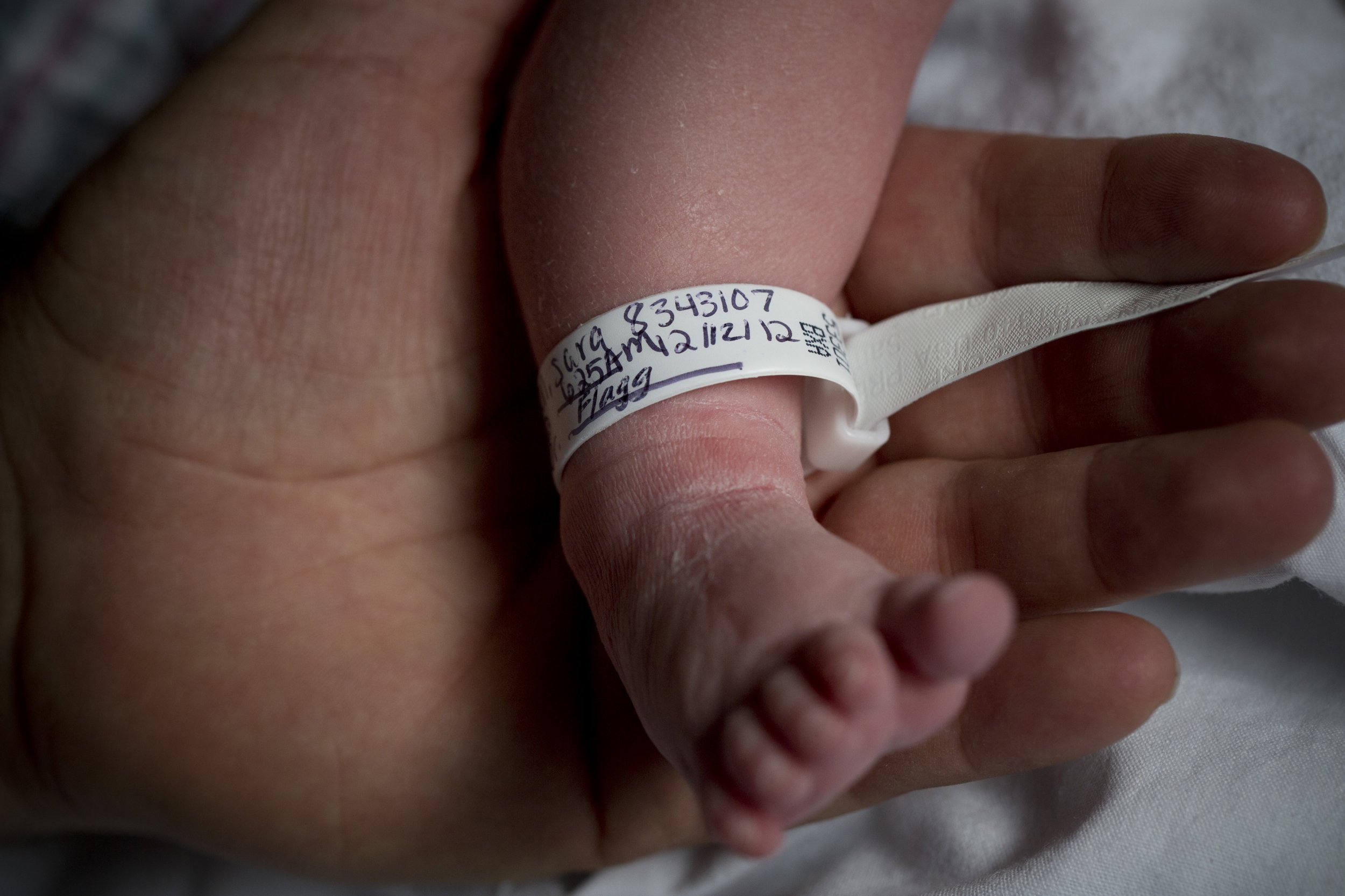 It's a well-known fact that in the U.S. a person's race vastly affects his or her health outcome. But this phenomenon isn't about genetics. It's related to socioeconomic status and health care access. Sadly, race is a determining factor in whether a person receives basic medical care, and the disparity affects a person's health even in the first few days of life.
A new paper based on data from the U.S. Centers for Disease Control and Prevention, published Monday in JAMA Pediatrics, finds there has been limited progress in reducing the infant mortality rate among the non-Hispanic black population. It suggests that mortality rates for white infants are at least 50 percent lower than for blacks.
The paper reviews data from a CDC report published in March 2017 that, at the time of publication, concluded the U.S. infant mortality rate had decreased by 15 percent in the past decade. That key finding made headlines, but the authors of the new JAMA paper wanted to see if this good news held up after extrapolating the numbers based on race.
What they found for the population-specific data was far less positive. From 2005 to 2012, the infant mortality rate for black infants decreased from 14.3 to 11.6 per 1,000 births, then plateaued before increasing from 11.4 to 11.7 per 1,000 births from 2014 to 2015. Comparatively, among white infants, the mortality rate decreased from 5.7 to 4.8 per 1,000 births from 2005 to 2015.
"The sustained progress in reducing infant mortality among black infants since 2005 has stalled in the past few years," the researchers write. "This has led to increases in the absolute inequality in infant mortality between black and white infants during the past [three] years."
The U.S. has some of the most sophisticated medical care, yet the country still lags far behind in the area of maternal and infant health care. According to 2015 data from the World Health Organization, each year approximately 60,000 women in the U.S. experience near-fatal complications during pregnancy or birth. Statistically, this puts the country in the same category of developing nations such as Afghanistan, Belize and South Sudan. In last year's March of Dimes Premature Birth Report Card, the U.S. earned a "C" grade due to widening differences in prematurity rates across different races and ethnicities.
The researchers of the new report also reviewed trends in the specific cause of death among both populations and found "black infants experience nearly 4-fold as many deaths related to short gestation and low birth weight." The rates related to both sudden infant death syndrome and congenital malformations increased for black infants in the last year of data available for the study, from 2014 to 2015.
Experts say a number of factors contribute to the racial disparity highlighted in the new paper. Not only do women of color have less access to prenatal and postnatal care, but they also have far more trouble connecting with basic preventive health care services. That means black women are far more likely to have untreated chronic medical conditions that can affect a pregnancy, such as diabetes or high blood pressure.
There also is a correlation between how early on in a pregnancy a woman receives prenatal care and the baby's health outcome. Women with unplanned pregnancies tend to start prenatal care later than other pregnant women. Recent reports find black women are at least twice as likely as non-Hispanic white women to have unintended pregnancies.