Black Worker Humiliated After Coworkers Allegedly Call Her Natural Hair 'Unprofessional,' 'Inappropriate', and Sign Petition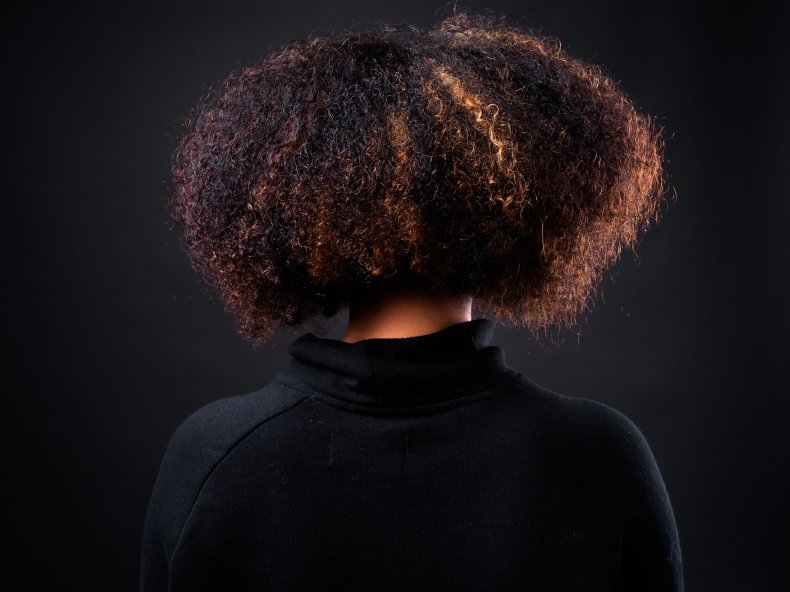 Kimberly Tigner, a former school employee at the Charlotte-Mecklenburg Schools, is suing the district for "brutal and relentless" discrimination she faced during her employment. Her lawsuit alleges that the administration polled her colleagues about her natural hairstyle, among other violations that go against her civil rights protected by the Civil Rights Act of 1964. The school district denies the allegations.
"The harassment Ms. Tigner faced was brutal and relentless, including incidents ranging from mildly insulting to dehumanizing," the brief filed to the Western District of North Carolina stated.
Tigner claims she was the victim of "racially-motivated criticism and bullying" by fellow employees and a supervisor who distributed the petition about her hair. Tigner's lawsuit claims the supervisor indicated that she was in the right to distribute the petition because the supervisor has "black friends, so it was okay for her to say what she did."
Tigner also claims that the school district discriminated against her teenage son. The lawsuit states that the supervisor expressed feeling threatened by Tigner's son "because he was a black male." The supervisor allegedly used a school district directory to investigate whether Tigner's son had a criminal record and banned him from the property while his record was being evaluated. Tigner claims she spent two weeks proving her son was not a felon.
"(The school district) intentionally deprived Ms. Tigner, an African American woman, of the same Constitutional rights enjoyed by white citizens as to the creation, performance, enjoyment, and all benefits and privileges of her contractual relationship with (CMS)," the brief to the court states.
Tigner reported the abuse and attempted to find other positions to remove herself from the bullying and harassment, but was not accepted for all five positions she applied for.
Her lawsuit alleges that the school district intentionally retaliated against Tigner.
The school district filed a dismissal brief with the court, stating that Tigner's lawsuit could not point to any "official policy, practice or custom of institutional racial discrimination."
Charlotte-Mecklenburg Schools said in a statement that "no objectively reasonable person would view the isolated incidents in the Corrected Amended Complaint to be either severe or pervasive enough to form the basis of a hostile work environment claim."
"Courts have rejected claims of racial harassment based on conduct far more egregious than what Plaintiff has alleged in this case."
The Charlotte-Mecklenburg Board of Education forced the resignation of Superintendent Dr. Clayton Wilcox on July 19. The board stated that because of due process laws in North Carolina, the board could not state the reason why Wilcox was forced to resign.
"We are in a time of leadership transition in our school district, but our focus on students remains clear because they are what matter most," Earnest Winston, the interim superintendent, said in a statement.
The school district has a unique connection to the Civil Rights school integration movement of the 1950s. In 1956, Dorothy Counts enrolled at Harry Harding High School (now Harding University High School) in the Charlotte-Mecklenburg school district as one of only four African-American students enrolled in what was all-white schools. After four days, Counts' parents pulled her from the school after she faced relentless discrimination.
"It is with compassion for our native land and love for our daughter Dorothy that we withdraw her as a student at Harding High School," Counts' father said in a press conference in 1956. "As long as we felt she could be protected from bodily injury and insults within the school's walls and upon the school premises, we were willing to grant her desire to study at Harding."