Predominately Black Youth Football Team Kicked Out of Playoffs for 'No Reason'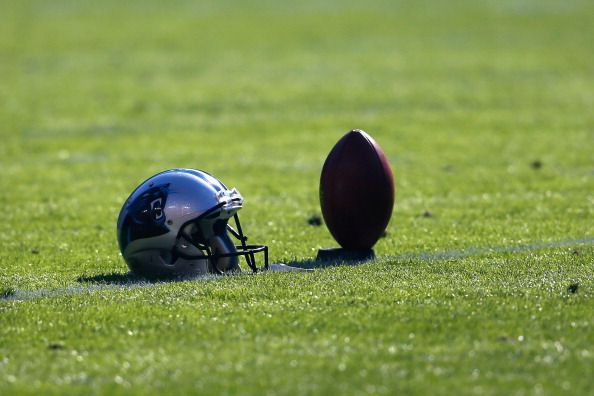 A predominantly black youth football league in Maryland is claiming racism after they were kicked off of their league and banned from playoffs.
The undefeated Reisterstown Mustangs in the Carroll County Youth Football and Cheer League received a letter stating that they were kicked off the league after the season just before playoffs, WBFF reported.
"We regretfully inform you that late yesterday evening, the Carroll County Youth Football League notified us that Reisterstown Mustangs Youth Football will no longer be a part of CCYFCL. This decision was made without warning, and with no reason given - disciplinary or otherwise - outside of our probationary status as a new program within the League," the league wrote on their Facebook page on Sunday. "The decision is effective immediately, and as such prevents our participation in all-star games, playoffs, and the super bowl championship."
Marquita Melvin, the president of the Reisterstown Mustangs, told WBFF that she believes the reason they were kicked out of the league was that of racism. She also told the news station that the children were called racial slurs on the field while they were playing.
"There was an email sent to us at 9 p.m. [Saturday] saying we were no longer a part of the Carroll County Football League, and our children were not eligible to participate in post-season activities such as playoffs," Melvin told WBFF. "I believe it is the racial makeup of our program, because we don't look like other programs in the league and we are treated differently. When you don't give us a reason, the only think it has to do with the makeup of our organization, because our organization is predominantly black, from top to bottom."
Newsweek has reached out to the Carroll County Youth Football and Cheer League for comment on the incident but did not hear back in time for publication. In a statement to The Baltimore Sun, the league said the "Reisterstown program was admitted to the league on a probationary basis with a decision regarding their ongoing status to be made by members at the conclusion of the season."
In their statement to The Baltimore Sun, the league stated "several behavioral concerns involving this program during the season and tension related to how these occurrences were handled has been rising. Emotions tend to run high during playoffs, therefore, the league elected not to risk the safety of the participants and in an attempt to promote a safe conclusion to the season, the league's programs voted to remove the Reisterstown program at the end of the regular season and prior to the playoffs."