Kenya Barris' Wife on '#blackAF' Is Very Different Than the Real-Life Mother of His Children
For his big Netflix debut, screenwriter and producer Kenya Barris took a play out of his own book to create the series #blackAF.
Like Barris' other award-winning show—black-ish, which airs on ABC—his own experience as a working father served as the inspiration for #blackAF. However, the Netflix front, while still fictional, mirrors Barris' actual personal life more closely. Beyond the fact that Barris stars as himself in the series, #blackAF also follows his character into the writers room where he works, and the show includes a cast of six kids, ranging from college-aged to toddler, just like the ones Barris is raising now.
He recently told Newsweek that he was keen on writing kids that were a "much closer rendition" to his six at home. The #blackAF cast not only resembles Barris' children in age and look, but personality as well. He even included some of the nicknames his own kids go by. However, there are some elements of the show that aren't necessarily taken from Barris' life. His character's wife Joya, played by Rashida Jones, isn't actually based on the mother of his brood.
"The wife character is not so much based upon my kids' mom other than her being biracial. I really took a different approach with [the wife character] this time—I wanted her to be a little bit more militant and a little more zany," he said.
Dr. Rainbow Johnson—Tracee Ellis Ross' character on black-ish—actually has more in common with Dr. Rania "Rainbow" Barris, the woman the show creator married more than 20 years ago. Rania Barris and Kenya Barris met when they were in high school and began dating shortly after that. In 1999 they tied the knot. The couple filed for divorce in 2019, but it is unclear if proceedings were finalized as Raina Barris still has "wife" notated in her Instagram bio.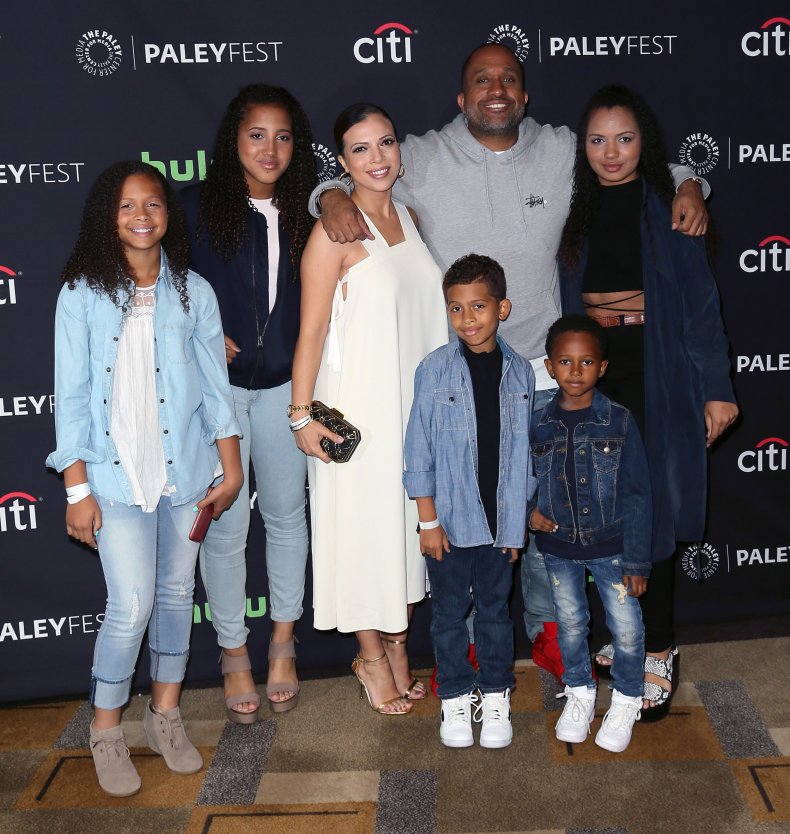 Like the family matriarch on black-ish, Raina Barris is biracial and her friends and family call her "Bow." Raina Barris is also an anesthesiologist like her TV counterpart. Meanwhile, on #blackAF, Joya is a lawyer turned stay-at-home-mom. Aside from giving birth to six children, Joya's publication of a memoir is perhaps the only major relation the character has to Rania Barris, who's book Keeping Up With the Johnsons: Bow's Guide to Black-ish Parenting hit shelves in 2018.
Rania Barris is the middle of five children, and she was the first person in her family to attend college. She didn't consider going to medical school until the end of her sophomore year after a professor suggested she become a physician. In a 2018 interview with Black Enterprise, Rania Barris said she "didn't have a vision" for her life initially.
"I had a lot of nights of tears, and times when I wanted to give up," Rania Barris recalled. "People think things happen overnight and you're so driven. I just knew I had to keep going because there was nothing to fall back on."
That's a mindset #blackAF's Joya would likely appreciate. Perhaps, Rania Barris served as an inspiration for the character after all.