Blackberry Inventor Sees More Growth Opportunity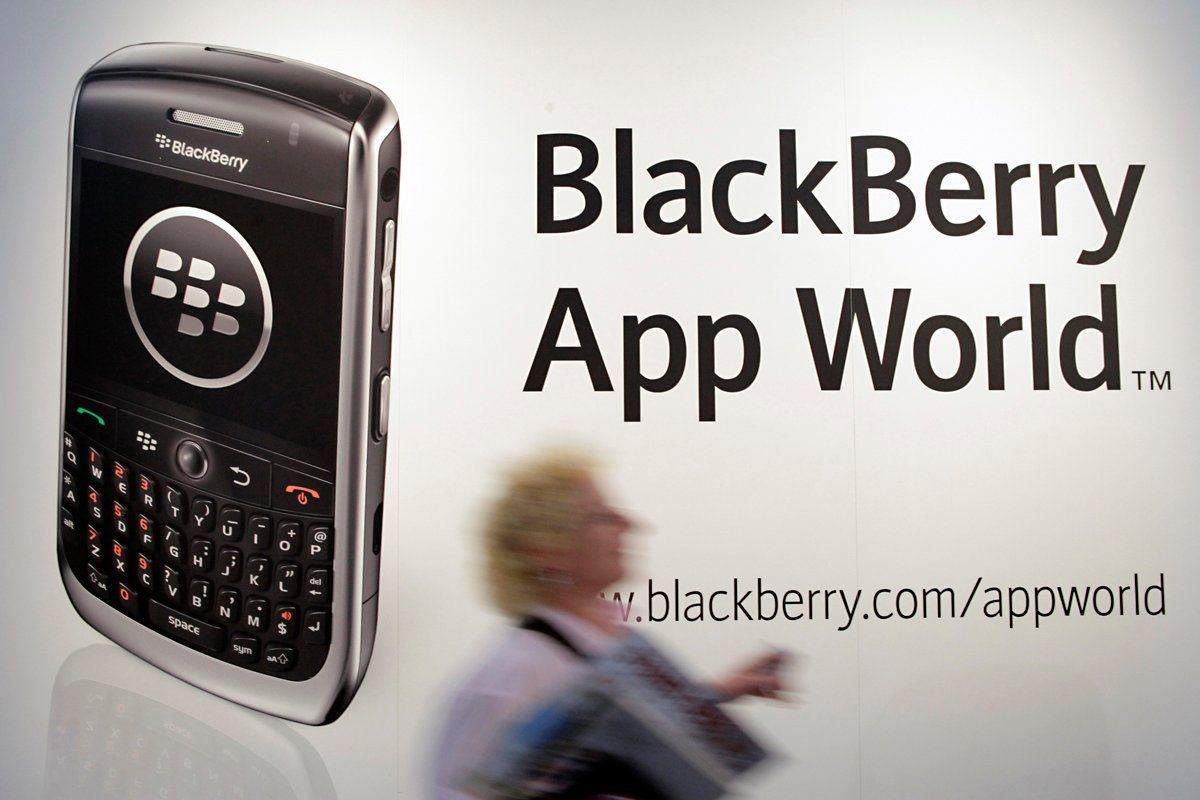 If you know the name Mike Lazaridis, you've probably heard some variation of how he came up with the idea for the Blackberry and ended up with 46 million subscribers who are hard-core devotees. But Lazaridis wants to make something clear: innovation is not born of one moment or one story or even the result of taking risks. "Really good entrepreneurs only appear to take risks because you don't understand how they made the decision to go from point A to point B," he says. "They usually make these decisions because they do a tremendous amount of homework. In our case, we studied the laws of physics."
The studying paid off. Since Lazaridis cofounded the Canada-based Research in Motion Ltd., maker of the Blackberry, his devices have spawned an entire industry—and quite a legacy. There's the obvious addictive cult status his gadgets achieved early on. Who else could claim that their customers constantly fell into the prayer position when pecking out a message, resulting in the description as a crackberry addict? It's no surprise then that RIM's market share is No. 1 in North America and No. 2 in the world. Or that, during the first quarter of this year, RIM became one of the top five mobile-device manufacturers worldwide, bumping Motorola Inc. But even with all the technological and financial accolades, the company may now be facing its greatest challenge yet. Yes, RIM defined the smart-phone sector, but Apple's iPhones made it sexy, while the Android OS made it accessible. As this market matures, the question for Lazaridis is simple, but important: how does the man who breathed life into this industry keep his competitors from outdoing him?
When Lazaridis started RIM in 1984, he did so based on his engineering knowledge as well as early life lessons. Among the most memorable was a conversation with his high-school electronics teacher, who told him in the 1970s not to get too caught up in computers because it was the person who put wireless and computers together that would come up with something special. That stayed with Lazaridis, and a decade later he began to see what the teacher was talking about. Computers had started to catch on and landlines were being used to transfer sizable amounts of data. "If you put all the pieces together, you realized this is where the industry was going, but you [had] no idea how long it [was] going to take," he says.
Lazaridis didn't dwell on the timeline, but instead focused on what the trends were telling him. He dropped out of the University of Waterloo in Ontario, Canada, and with the help of Douglas Fregin founded RIM. His startup funds: a loan from his parents and a small government grant.
By the early 1990s, the Ontario-based company had begun to develop technology that allowed for better wireless-data communication. Then, in 1992, Jim Balsillie joined RIM as co-CEO, investing $125,000 of his own money into the company by remortgaging his home. While RIM was signing contracts with major companies at the time, Lazaridis was still working to make his larger dream come together. "Back then I would sit there and say, 'I understand the value of e-mail. I know e-mail is the future because it makes me incredibly productive. When will everyone else understand that?' " he recalls.
Lazaridis and Balsillie were fairly sure the time was close. Lazaridis had been working on an e-mail device ever since the idea struck him one night when he was hanging out with his infant son. In 1999, RIM introduced this new gadget. The first Blackberry—a name suggested by a branding strategist—was touted as a wireless handheld computer. To get people to use it, they offered up the device to potential business customers in sectors like Wall Street on a trial basis. "It was just a matter of getting them to try it for a day or two and then the light bulb would go on and they would start recommending it to their colleagues and friends," Balsillie tells NEWSWEEK via e-mail. "The viral effect was tremendous."
The company signed wireless provider agreements with BellSouth Wireless, among others, to distribute their product. Ironically, e-mail proper did not start to penetrate corporate America until that same year. Wireless e-mail was still virtually unheard of, but investors could see it was looming on the horizon. As a result, the company was able to raise roughly $250 million to expand Blackberry technology.
But all of Lazaridis's foresight couldn't prepare him for a 2001 lawsuit brought on by NTP Inc, a Virginia-based company that accused RIM of building its wireless e-mail network by infringing on NTP patents. After about five years of going back and forth, RIM and NTP agreed on a $612.5 million settlement. Then, in a separate incident in 2007, RIM was asked to take a $250 million U.S. accounting charge for issuing stock options at less than fair-market value. As a result, Balsillie stepped down from his role as chairman.
Still, the company's largest hurdle may come in the form of competition. Certainly, RIM has carved a deep customer base for itself, but Apple's iPhone as well as Google's Android OS are determined to cut into its market share, particularly in the business sector. To a degree, they already have. According to Hugues De La Vergne, principal analyst at Gartner, the Blackberry went from being the dominant smart-phone vendor for Verizon Wireless a year ago to playing a distant second to Android today. Then there's the growth of other devices, like tablets, that promise to include wireless e-mail—the very heart of RIM's services.
But Lazaridis says he's not jolted by what's happening with the sector. He's still doing his homework, and what hasn't changed since he founded RIM are the laws of physics. "This is not a one-size-fits-all market. It's kind of like the car market. People have models they like, segments they can afford," he says.
And as far as rumors that RIM might jump into the tablet game, Lazaridis will only say, "The jury is still out." For now, his plan to remain relevant is simple: refine the device that made him a visionary. De La Vergne says the smart-phone field, globally speaking, is certainly ripe, with his company estimating it will grow to 500 million units sold by 2012. That's the kind of figure Lazaridis likes to get behind. "This period [for RIM] is about making the Blackberry better, and making the experience more compelling," he says. What he's referring to is the upcoming Blackberry 6 platform as well as a new look for some Blackberry devices. But will that be enough to reinvent a company that was born of reinvention? He seems to think so. "Just think about how big the smart-phone market really is for companies that have targeted this space," he says. "For a business [like Blackberry] this is really an excellent situation."