A slight majority of overall Americans say it is unacceptable for a white person to use darkened makeup mimicking another race, but younger people and liberal-leaning voters are much more opposed than their older, conservative-leaning counterparts.
A national debate over the acceptability of white people wearing "blackface" re-entered the spotlight in recent weeks after Virginia Gov. Ralph Northam appeared in a decades-old yearbook photo adorning the historically racist costume. A Pew Research Center survey released Monday found slightly more than half of likely Republican Party voters, 51 percent, say it is occasionally acceptable for blackface to be worn as a Halloween costume, while nearly one-quarter, 24 percent, say it is always acceptable.
On the Democratic Party side, two-thirds or 67 percent of poll respondents that vote leaning leftward politically said blackface is not acceptable. About 50 percent of left-leaning voters said it is never acceptable, with black and white Democrats holding similar views.
Pew notes in their Monday poll release "there are not enough black Republicans in the sample to analyze separately." The topic of "whiteface" or concept of black Americans changing their race for a costume was not addressed in the survey.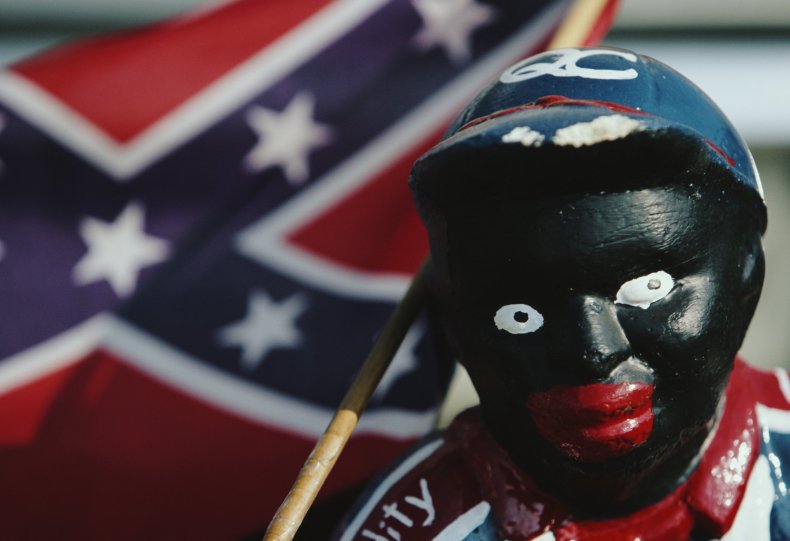 Young people, particularly those with college degrees or higher levels of education, were least likely to find the wearing of blackface acceptable in any case. On the related topic of cultural appropriation, about two-thirds of white American respondents, 65 percent, said it is "always or sometimes acceptable for someone to wear traditional dress from a country or culture other than their own."
And although 53 percent of overall Americans believe it is generally unacceptable for white people to use the darkened makeup outfits for any occasion, white adults are twice as likely as black adults to consider a race-changing costume.
Last week, a survey from The Economist/YouGov found about 30 percent of people who voted for Republican President Donald Trump think it's acceptable for a white person to wear blackface makeup. Forty-three percent of right-leaning respondents in that poll said it was not acceptable in any form.
The same Economist/YouGov found an overwhelming majority, 88 percent, of Democratic voters said a white person wearing blackface makeup was not acceptable for any occasion.