An episode of black-ish that seemed destined to never see the light of day has finally been released on Hulu, according to the show's creator, multi-award-winner Kenya Barris.
The politically charged episode, titled "Please, Baby, Please," was first filmed back in 2017, but ABC, the home network of black-ish since the show's 2014 debut, shelved it in 2018. Speaking to Variety at the time, an ABC spokesperson acknowledged that the network and Barris were unable to close the gap on "creative differences" regarding the episode. However, the Walt Disney Television network, ABC and Hulu's parent company, has had a change of heart in light of recent political and social turmoil engulfing the United States and has given the green light to make the episode available.
Barris announced the news in a post on Instagram on Monday.
"In November 2017, we made an episode of black-ish entitled, 'Please, Baby, Please.' We were one. Year post-election and coming to the end of the year that left us, like many Americans, grappling with the state of our country and anxious about its future. Those feelings pour onto the page, becoming. 22 minutes of television that I was, and still am, incredibly proud of," Barris wrote. "'Please, Baby Please' didn't make it to air that season and, while much has been speculated about its contents, the episode has never been seen publicly... until now."
Following the public response to other episodes of black-ish like "Juneteeth" and "Hope," which highlight social justice issues regarding racism and America's past with slavery, Barris noted that Walt Disney Television recognized "the importance of this moment."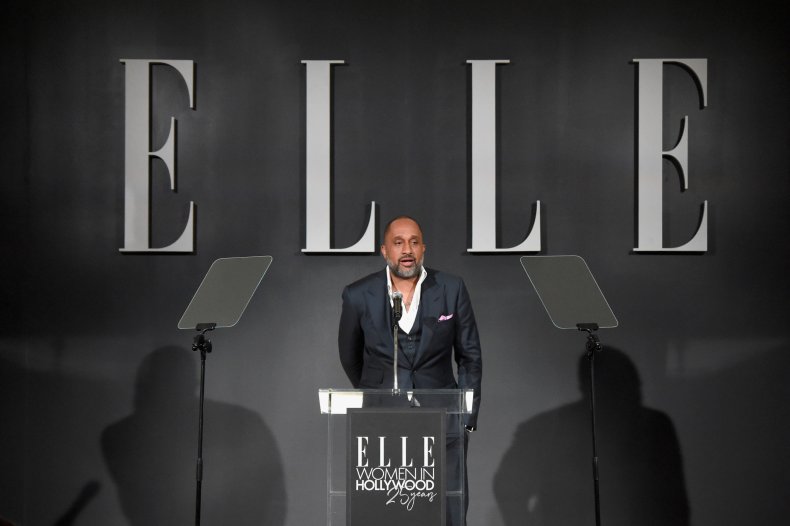 "I cannot wait for everyone to finally see the episode for themselves and, as was the case nearly three years ago, we hope it inspires some much-needed conversation—not only about what we were grappling with then or how it led to where we are now, but conversations about where we want our country to go moving forward and, most importantly, how we get there together," Barris added.
Reps for Barris did not immediately respond to Newsweek's request for further comment.
Barris also shared a few behind-the-scenes photos from the episode, in which Dre Johnson (Anthony Anderson) spends a sleepless night reading the children's book, written by Spike Lee and Tonya Lewis Lee, that the episode is named after to his toddler. Despite a storm going on outside, the episode reveals that Dre's anxieties in the night are fueled by President Donald Trump's administration and the social divisions that the country has endured following the election of Trump's predecessor, former President Barack Obama, who was the first Black president to occupy the White House.
The episode also touches other social issues that were rampant in 2017, including mass shootings and arguments surrounding gun control, advocating for the LGBTQ+ community and climate change.