Putin Critic Calls for Sanctions on Chelsea Owner Abramovich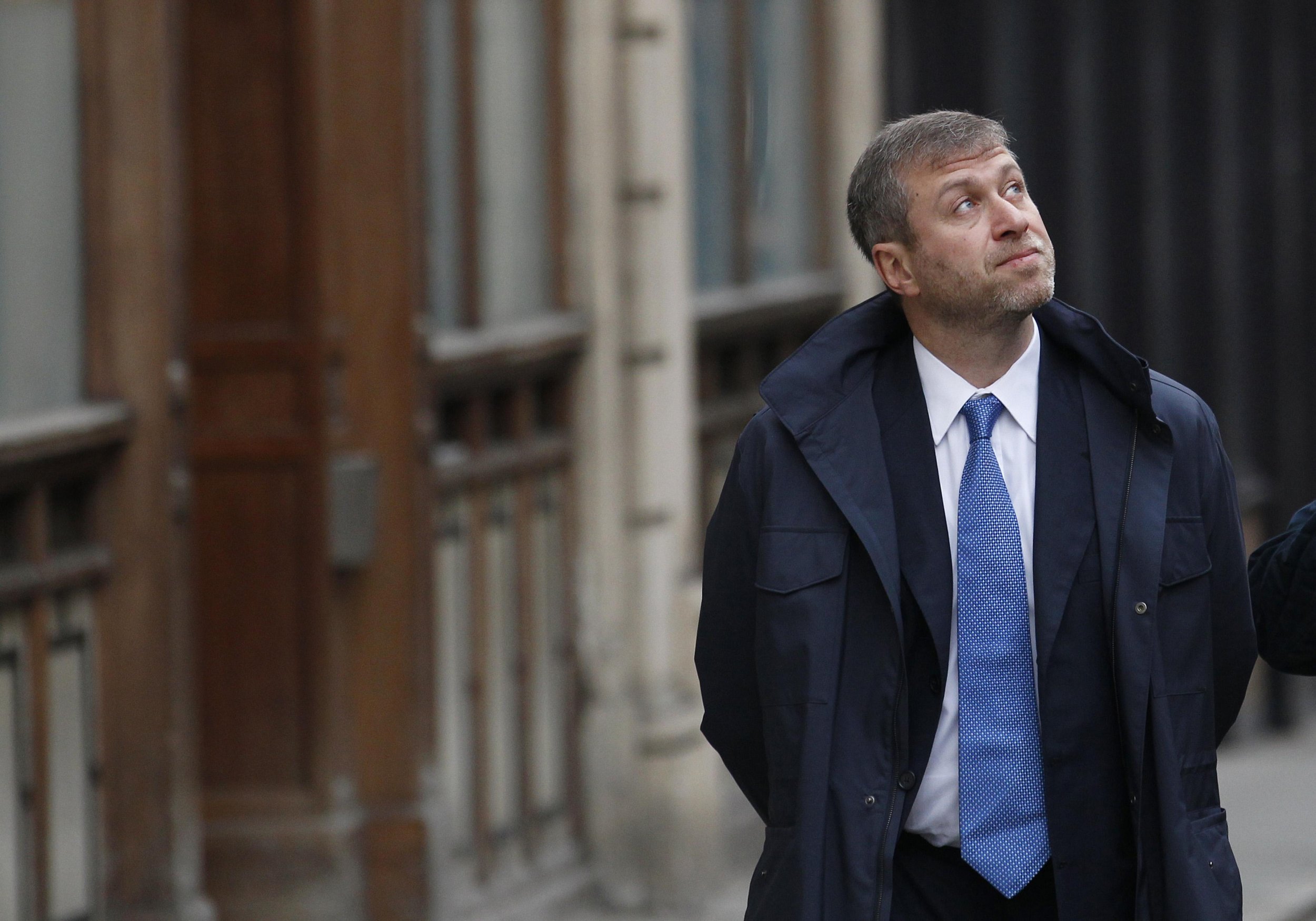 Kremlin-critic Alexei Navalny has called on the EU and U.S. to impose sanctions against more Russian businessmen close to president Vladimir Putin, including blacklisting Chelsea FC-owner Roman Abramovich and Arsenal FC shareholder Alisher Usmanov.
"You can draw up a blacklist of about 1,000 people who will no longer be allowed entry into western countries, and you can do it quietly, without any big announcement," Navalny told the Financial Times today. "But you have to hit the propagandists of war, the ones who finance the war, the real party of war."
According to Navalny, Putin is protecting the businessmen close to him because he wants to rule Russia until his death and establish "dynastic rule" over the country. The Kremlin-critic, who is currently serving a three and a half year suspended sentence after a controversial corruption conviction in December, called on the west to slap travel bans on businessmen who support Putin as well as their families.
"Usmanov, Abramovich, and their families — if they can't get to their residences in London or in Switzerland, that will make a difference," Navalny said, also noting Oleg and Boris Dobrodeev as businessmen who should be added to the blacklist.
Oleg is the general manager of Russia's state TV and radio holding, while his son, Boris, was appointed CEO of VKontakte, Russia's popular alternative to Facebook when Usmanov's company gained complete control of it in September.
After the interview Navalny wrote a blog post pointing out that he has not been abroad for three years, a stark contrast to the MPs from Putin's United Russia party whose passports are "bursting with foreign visas" as he puts it.
"That is where one must strike. List 1,000 of the most hypocritical and vile oligarchs, propagandists and bureaucrats with their children who go to private schools in England and save them from the decadent influence of the west," Navalny writes, ironically referring to the old Soviet cliche about the undesirability of westerners in Russia.
A "great example" of such hypocrisy, according to Navalny is the famous Russian broadcaster Vladimir Solovyov. "From Monday to Friday, he earns money ranting about the horrors of the west and the virtues of Putin, then from Friday to Monday he is relaxes in Italy at his home on Lake Como, giggling over the sheep, who believe his TV sermons," Navalny writes, linking to purported video evidence of Solovyov, lunching near his three storey, 16-room Italian villa.
Navalny also attacks "a certain, disgusting Alisher Usmanov," who, he claims censors the Russian press, before "flying off to Switzerland to enjoy European comforts, freedom of speech and the rule of law."
Usmanov, who has shares in Arsenal FC, also owns Russia's Kommersant newspaper,
other telecommunications businesses across the country and now also controls two of Russia's most popular social media networks VKontakte and Odnoklassniki.
Navalny believes that the way forward is to tighten the bans on these businessmen and their families, rather than focusing on those on those directly involved in the Ukraine conflict.
Navalny was released from prison last week after spending 15 days in police custody for leafleting ahead of ahead of an anti-Putin protest in Moscow, the details of which his supporters said had been agreed with authorities. Navalny was eventually prevented from going to the protest due to his jail sentence keeping him from doing so.
Due to the murder of Nemstov, a fellow Kremlin-oppositionary, just days before the protest, its organisers marched in honour of him instead, which thousands of Muscovites attended.