'The Blacklist' Midseason Finale Preview: Show Cast and Crew Tease Liz and Katarina Face-Off
The Blacklist Season 7 has just one more episode before it goes on a three-month long hiatus, meaning that the NBC show is sure to pack plenty of drama and cliffhangers in Episode 10. Show bosses John Eisendrath and Jon Bokenkamp has teased that much of this drama will revolve around Elizabeth 'Liz' Keen (played by Megan Boone). In the last episode of The Blacklist, she discovered that the woman down the hall she had known as Maddie Tolliver was in fact KGB spy Katarina Rostova (Laila Robins), who also happens to be her mother.
"She has spent so much of her life looking for, asking about, wondering about, being told about this woman," executive producer Eisendrath told TV Guide, "but then to find out that this kindly, nice lady next door who's insinuated herself into her life and into the life of her daughter has been lying to her and is her mother, that is so hard for Liz to accept."
As for how she will deal with this, the official synopsis for The Blacklist Season 7, Episode 10 teases an "intense face-off" between mother and daughter.
This was something confirmed by Blacklist actor Amir Arison, who told New York Live, "so if you watched last week, you'll see that Liz finally knows that Katarina in Katarina, and Katatina knows that Liz knows, but we don't know who Katarina is and Red doesn't know that Liz knows.
"She's holding a secret, and this coming episode there's a face-off where's she's got a gun up to Katarina so it's insane what happens."
However, those who worry that Katarina will die before we get to know her entire backstory should be soothed by the clues given by the show's creator. Bokenkamp told TV Guide: "As much as she wants to put a bullet in her head for everything she's done to her, she wants answers, and Katarina has answers."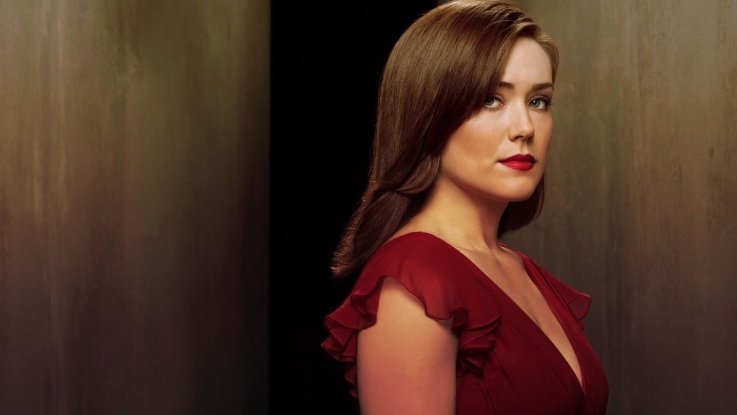 Whatever happens, Bokenkamp suggests that it will not go the way fans are expecting. He added: "I think the audience is going to be surprised in terms of how that relationship builds out in this midseason finale."
One of the guest stars for the midseason finale may hold the key to some of Liz's plot in the episode, with Rade Serbedzija due to return as Dr. Bogdan Krilov. Previously, the character was responsible for manipulating Liz's memories about her past, suggesting he will be back with some of the explanations fans are looking for.
Following the midseason finale, however, the show is going on hiatus until the end of March 2020, meaning we will not get to see any of the fallout from the revelations until next spring. However, good news for Blacklist fans is that when the show returns in March it will be for an unbroken run of episodes, meaning that the show will not be taking any of the week-long breaks that so aggravate fans of the NBC series.
The Blacklist Season 7, Episode 10 airs December 13 at 8 p.m. ET on NBC.
'The Blacklist' Midseason Finale Preview: Show Cast and Crew Tease Liz and Katarina Face-Off | Culture