'The Blacklist' Season 8 Netflix Release Date: When the Next Season Is Out
The Blacklist's most recent season may have finished airing on NBC in May 2020, but the show has still been a hit on Netflix since it was released earlier in September. At time of writing, the James Spader-starring show is currently at number three in the U.S. Netflix top 10 series chart, meaning that plenty of people have made it to the (animated) end of the current season and are waiting for Season 8 to come to the streamer.
Recently, NBC revealed exactly when they are hoping that The Blacklist will return to TV for Season 8. The new season will premiere on the Peacock network on Friday, November 13 at 8 p.m. As of the end of August, Deadline reported that the show was "close to starting production," but there has been no official confirmation yet that the show has started filming.
Newsweek has reached out to NBC to confirm when The Blacklist is set to return to filming and will update this article when we get a response.
As for when those episodes will come to Netflix, The Blacklist usually comes to the streamer the September after it first airs on TV: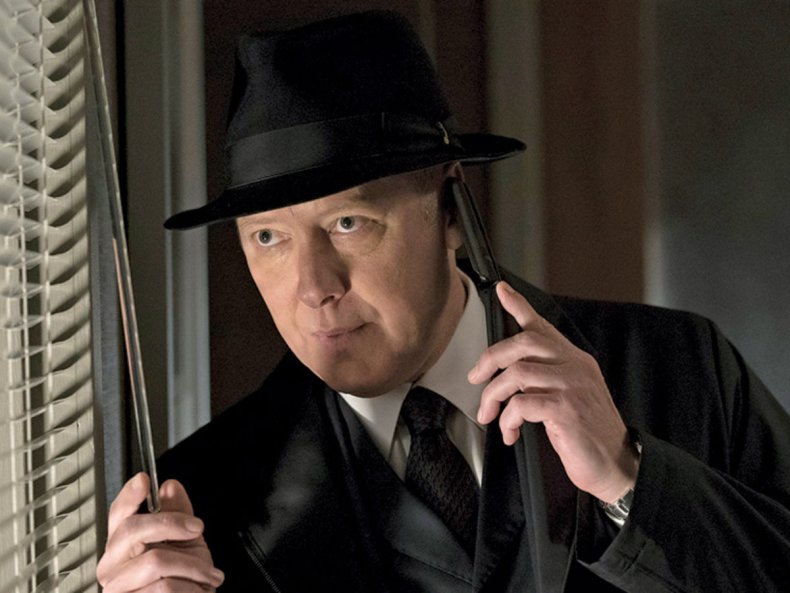 Season 7: Began on October 4, 2019 on NBC and on Netflix on September 19, 2020
Season 6: January 3, 2019 on NBC, September 19, 2019 on Netflix
Season 5: September 27, 2017 on NBC, September 12, 2018 on Netflix
Season 4: September 22, 2016 on NBC, September 7, 2017 on Netflix
Season 3: October 1, 2015 on NBC, September 7, 2016 on Netflix
Season 2: September 22, 2014 on NBC, September 16, 2015 on Netflix
Season 1: September 23, 2013 on NBC, September 7, 2014 on Netflix
As such, it should mean that even though The Blacklist Season 8 is airing later than usual on NBC, this should not stop the series from coming to Netflix as usual in September 2021.
Even though The Blacklist is an NBC show, meaning that fans may have expected it to go to the Peacock streaming service, it is thought to be staying on Netflix for the next few years. However, the most recent five episodes of the show are streaming for free on Peacock now, and episodes of Season 8 will be available on the new service while the show is airing on NBC.
Netflix has a deal with the creators of The Blacklist Sony Pictures Television rather than NBC, which has kept the show on its current streaming home. In fact, at one point The Blacklist was one of the streamer's most expensive imports, with the streamer paying a reported $2 million an episode in 2014 for Seasons 1 and 2.
As for what fans can expect from Season 8, showrunner John Eisendrath said during The Blacklist's Comic Con @ Home panel, "this year, we have all the big stuff that we were unable to finish at the end of the last season that is going to start this season. So, the next season, Season 8, starts in a much more heightened and dramatic place than normal seasons do because we are gonna tell the story that we were unable to tell at the end of last season."
The Blacklist Season 8 starts on November 13 at 8 p.m. on NBC and is expected on Netflix in September 2021.