'The Blacklist' Season 8: When It Returns in 2021 and How to Watch Online
The Blacklist Season 8 only managed to air two episodes last year before going into its winter hiatus, but the show is now ready to return with new episodes. Episode 3 of the season is airing this January on NBC, with episodes airing weekly on Fridays until the spring. After first airing on The Peacock Network, episodes will then be available to watch online on various streaming services.
When The Blacklist returns in 2021
The Blacklist Season 8, Episode 3, titled "16 Ounces," will air on NBC on Friday, January 22 at 8 p.m. ET / 7 p.m. CT.
Per NBC, the official synopsis for the episode reads: "Fueled by his betrayal, Elizabeth Keen (played by Megan Boone) seeks vengeance on Reddington (James Spader)."
This comes after the pair fell out over their relationship with Liz's mother Katarina (Laila Robins), whom Red killed just as Liz was mending their bond.
After this episode, The Blacklist showrunner Jon Eisendrath teased in a TVLine interview, "Liz and Red are going to war.
"The death of Katarina makes Liz more resolute than ever about getting answers to questions she's been asking for seven years."
He added: "She's willing to burn every bridge and cross every line in search of the truth. Her resolution, plus all she's learned from Red over the years about thinking like a criminal, makes her one of Red's most formidable adversaries."
How to watch The Blacklist online in 2021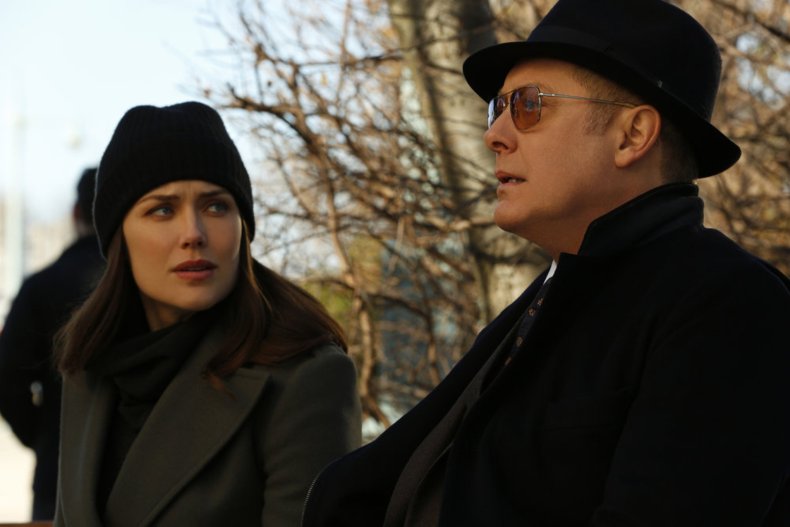 The remaining episodes of The Blacklist Season 8 will have three streaming service homes depending on when you want to watch the episodes, with NBC, Peacock and Netflix all getting the episodes at various times.
After episodes air on Friday night, they will be available on the NBC website and app to watch for free with ads—and unlike with other channels, viewers do not have to log in with their TV provider details. NBC.com and the app also offer a live stream of the channel so fans can watch The Blacklist Season 8 online for free as it airs on Friday nights.
After airing on the NBC website and app, episodes will come to Peacock. Though The Blacklist Season 8, Episode 3 was missing from the streamer's list of shows coming in January 2021, last year episodes came to the streamer eight days after they first aired on NBC.
Then, a few months later, the episodes are expected to come to Netflix as part of a legacy contract that sees the streamer paying up to a rumored $2 million per episode. If Season 8 comes to Netflix as usual then fans can expect it in September 2021. The streamer is also currently the streaming home of The Blacklist Seasons 1 to 7.
The Blacklist Season 8 airs Fridays at 8 p.m. ET / 7 p.m. CT on NBC.