South Africans Hold 'Black Monday' Protests Over White Farmer Murders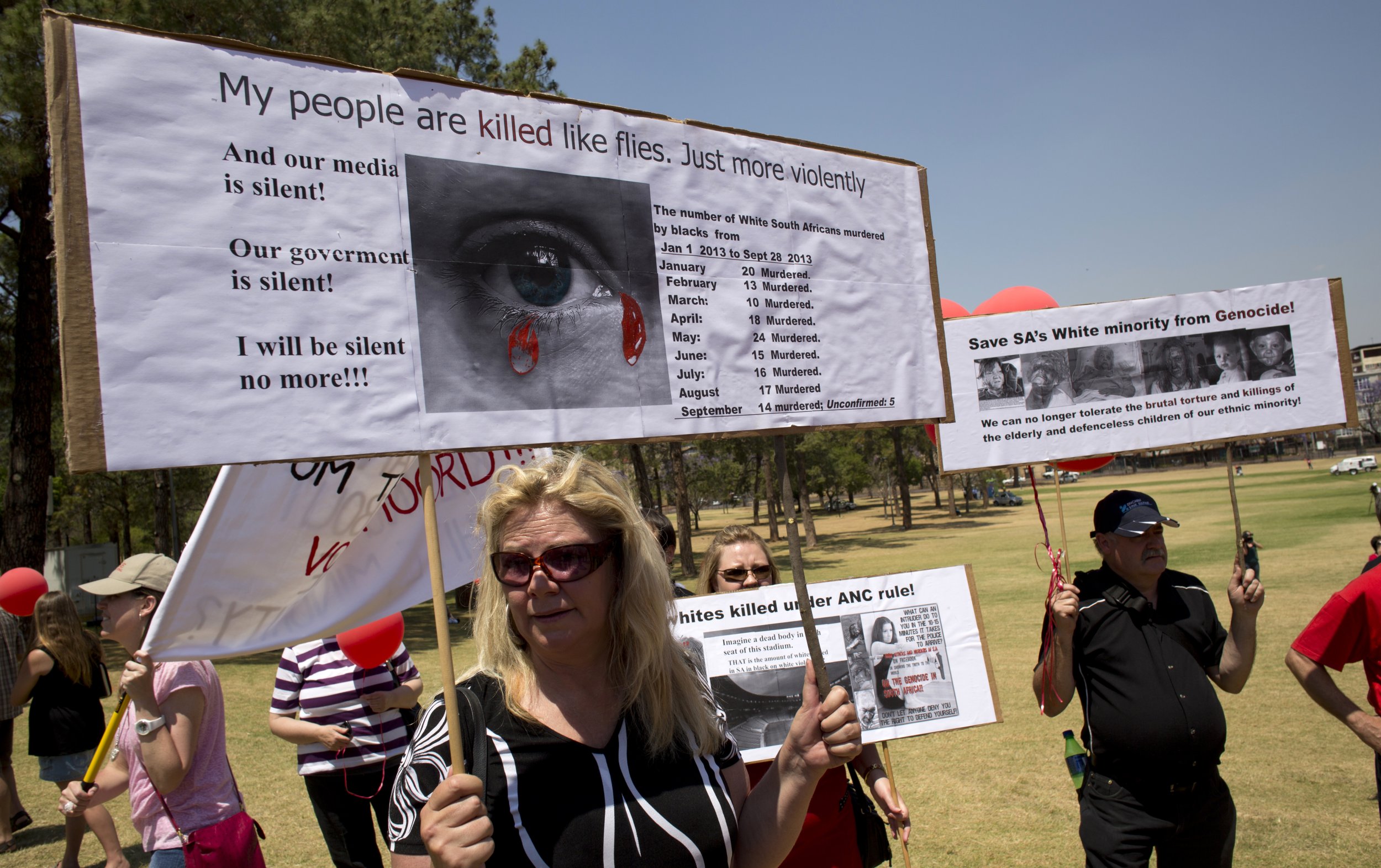 Demonstrators blocked motorways Monday near the South African cities of Johannesburg, Pretoria and Cape Town to protest the recent murders of white farmers.
Protesters wore black in memory of the farmers killed, and supporters tweeted under the #BlackMonday hashtag.
Police accompanied the demonstrators and said the protests had been largely peaceful, The Associated Press reported.
The protesters claim the murder rate of white farmers is higher than that of the population as a whole.
"A farmer has 4.5 times more chance of being murdered in South Africa, than an average South African," said Ian Cameron, of lobby group AfriForum, at a protest in Pretoria, according to the African News Agency. "That means a farmer is three times more likely to be murdered in South Africa than a police officer in this country. So farmers have by far the most dangerous job of all people in this country, at the moment. We cannot allow this to continue the way it is."
According to the Africa Check fact-checking site in a 2013 report, white South Africans are less likely to be murdered than any other racial group in South Africa.
Brigadier Hangwani Mulaudzi, spokesman for the priority crime police unit known as the Hawks, told BBC that police do not compile specific statistics about farm killings.
"Cases are not classified as farm murders. They form part of all murders under investigation," he said.
The protests attracted criticism on Twitter after some demonstrators were photographed with the flag of Apartheid South Africa, when the white minority governed the country and black South Africans were barred from voting and faced legal discrimination.
Arts and Culture Minister Nathi Mthethwa criticized demonstrators.
"We strongly condemn the racism on display at the #BlackMonday protest with the brandishing of the apartheid flag. This is unacceptable," he wrote.
The protests were organized following the shooting of Joubert Conradie, 47, who was shot on his farm in Klapmuts near Stellenbosch on Tuesday and died of his injuries.