Blackphone Aims for Privacy on a Smartphone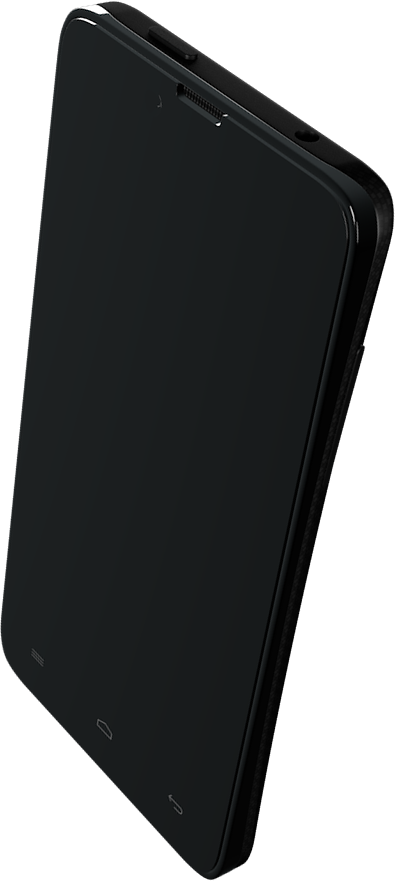 Last June's revelations that the NSA collects data from phone calls, texts and emails of people all over the world sparked a global debate over privacy in the digital age, and pushed many to wonder if it is possible to communicate on mobile devices without leaving a footprint.
The developers of Blackphone, a new privacy-focused smartphone created by Silent Circle and Geeksphone, say 'yes.'
According to Toby Weir-Jones, the general manager of Blackphone, the NSA's digital surveillance has created a new demand for privacy. However, he says, "the wider market was not equipped to look for a solution." Apple and Android phones, says Weir-Jones, are caught up in a battle over larger screen sizes, higher resolution and faster operating systems. "The people who want to buy high-end phones need a way to differentiate one from another." Blackphone is offering privacy.
As security expert Bruce Schneier points out, privacy is a nuanced concept. If the NSA is willing to expend considerable resources to specifically target someone, then it is likely the Blackphone will be of limited use. However, against bulk surveillance, it can offer considerable protection. "The NSA is not made of magic," Schneier says.
There are scant few details available about the Blackphone. But theoretically, Schneier says, it could provide considerable security for users trying to protect themselves from corporate spying and the countries with lesser surveillance programs than the US. "The question is," he says, "Who is going to pay for it?"
Silicon Valley has thrived by collecting and analyzing user data, marketing it to advertisers through services like Google and Facebook ads. It remains to be seen whether privacy tools can yield the same profits. Blackphone, which goes on presale February 24, will feature secure phone, text, and contacts applications.
One hurdle the phone will face in gaining acceptance is that it will be without an email application. The phone relies on Silent Circle's suite of privacy tools, and last year the company decided to shutter its Silent Mail service after another encrypted email provider, Lavabit, was served with a government subpoena for user data. "We were literally sitting on a treasure trove of data that was highly valuable to many, many nations and intelligence agencies of the world," the company's CEO told ZDNet. "We made the pre-emptive decision to just scorched-earth it."
According to a 2011 Google survey of more than 5,000 customers, 82 percent of smartphone owners check and send email on their devices. Weir-Jones says that Blackphone, which allows users to exchange photos and files, still provides essentially the same services. But in a technology environment where even minor tweaks to the design of platforms like Gmail can outrage loyal users, it's unclear whether users will be willing to make the switch.
Eventually, Blackphone does plan to offer protected email. The company partnered with Lavabit and are in the process of creating Dark Mail, a new, more secure service than Silent Mail. Weir-Jones, who is also the chief product manager of Silent Circle, couldn't say when Dark Mail would be released.
"[W]e do not claim Blackphone is 'NSA-proof,'" the company warns on its website. "[A]s with most things in life, there is no absolute guarantee."