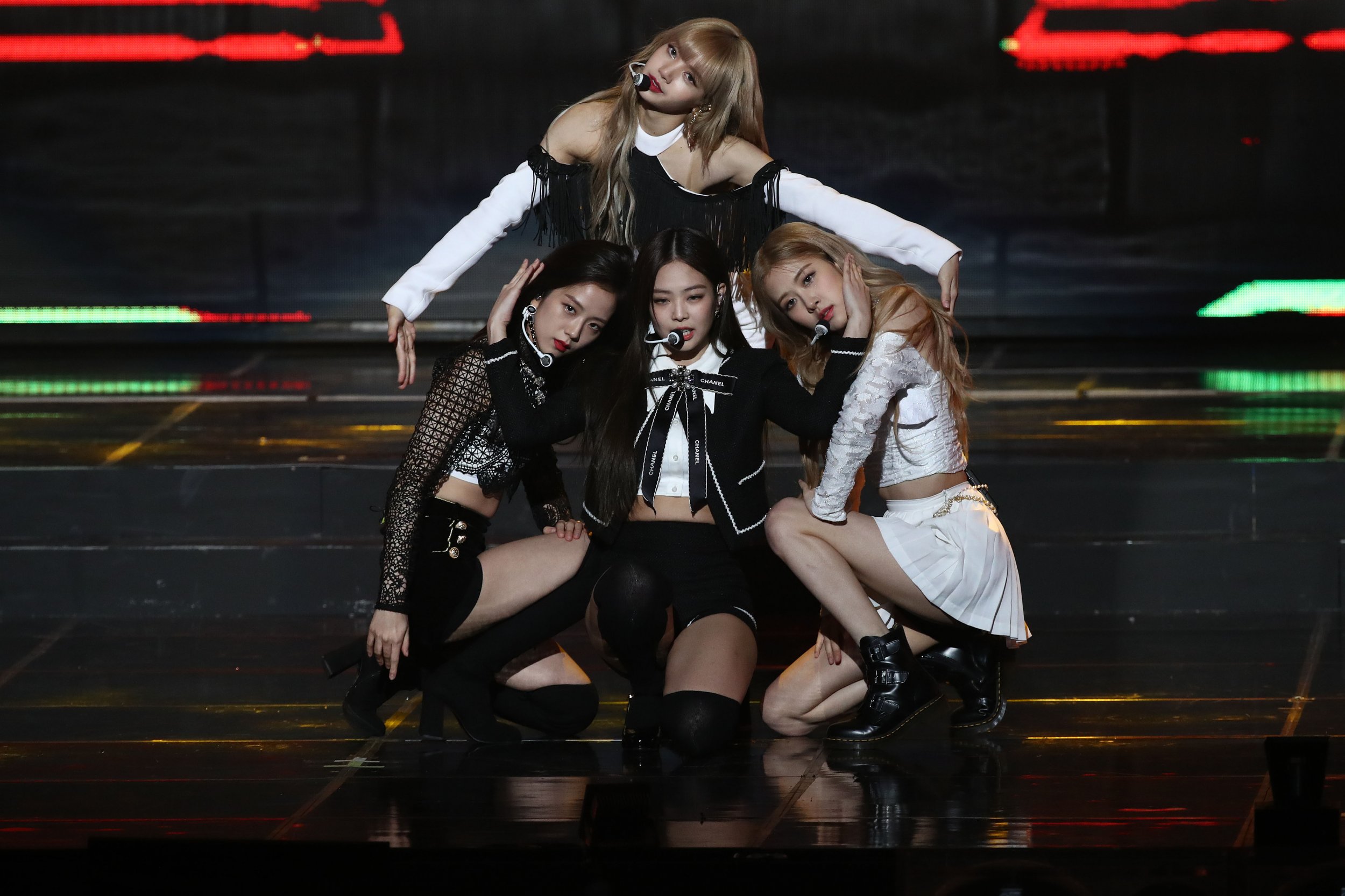 Blackpink is the revolution, and it starts in April in six cities. First in North America, then Europe and Australia.
YG Entertainment announced the group's U.S. concert locations on Monday after their first American television appearance on The Late Show with Stephen Colbert.
The girl group kicks off theirBlackpink in your Area 2019 tour in several arenas. The first is The Forum in Los Angeles, then in Chicago, Ontario, Canada, Newark, New New Jersey, Atlanta and Fort Worth, Texas.
"We recently got invited to perform at Coachella, which was unbelievable and we're really, really excited, and I guess we thought it would just be the right timing to kick off our US tour," said Rosé, one of the group's vocalists, during their interview on Good Morning America Tuesday.
Blackpink made Coachella history as the first female K-pop act to be in the artist lineup for the Indo, California, festival.
Their latest single, "Ddu-Du Ddu-Du," is one of the most viewed K-pop music videos on YouTube in 2018, according to Forbes, with 660 million views.
The quartet— Rosé, Lisa, Jisoo and Jennie—debuted in 2016 with their single, Square One, featuring "Boombaya" and "Whistle" gathering 497 million and 321 million views respectively on YouTube. The group has yet to release a full album and has only released nine songs, as well as a collab with Dua Lipa in "Kiss and Make Up."
As to when their next comeback will be, the group responded to GMA hosts saying they don't usually answer this question but assures audience members it's in the works.
Here is the list of Blackpink's In Your Area 2019 North American tour dates:
Los Angeles: The Forum- April 17
Chicago: Allstate Arena- April 24
Hamilton: Firstontario Centre Hamilton- April 27
Newark: Prudential Center- May 1
Atlanta: Infinite Energy Arena- May 5
Fort Worth: Fort Worth Convention Center- May 8
Almost immediately after the group's segment on GMA aired, the group's fanbase, the "Blinks," took to Twitter with #BLANKPINKonGMA and #GMAwithBlackPink trending worldwide.
"LOOK AT HOW CUTE JENNIE IS PLEASE IM IN LOVE #BLACKPINKonGMA," said @yuchantwt.
"BLACKPINK:
IS THE REVOLUTION___
#BLACKPINKonGMA @ygofficialblink," said @IzzyRosa16.
"I LITERALLY LOST IT WHEN THEY TALKED ABOUT THE SQUEAKY SOUNDS #GMAwithBLACKPINK,' said @intoblackpivk.
"That feeling when you got out from the YG dungeons lol UMG >>>>>> YG #GMAwithBLACKPINK," said @jenniechooya.