Everything We Know About BLACKPINK's August Comeback
BLACKPINK will soon be back in our area as they have confirmed they will be making a comeback, their first as a group in two years.
The South Korean girl group, which consists of members Jisoo, Jennie, Rosé and Lisa, have been busy with their own projects in recent years like Lisa's solo album Lalisa and Jisoo's acting debut in drama Snowdrop.
Here is everything we know so far about BLACKPINK's new music as well as their other future plans.
Everything We Know About BLACKPINK's August Comeback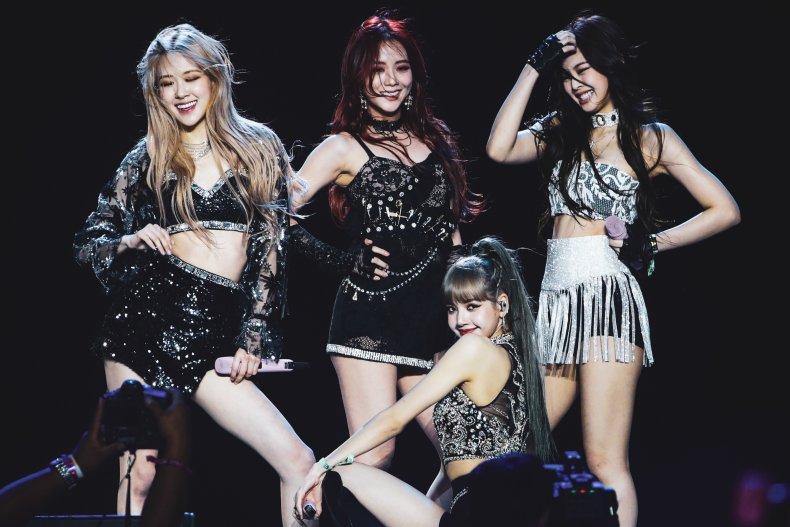 BLACKPINK's record label YG Entertainment shared details of the band's comeback in a press release on Tuesday, July 5, per Billboard.
It confirmed that BLACKPINK will return with new music in August and that the band were in the "final stages of recording a new album."
Their new music is said to be the first stage of "a continuous large-scale project which will extend through the second half of the year."
Per the publication, YG Entertainment said of the comeback: "A lot of BLACKPINK-esque music has been prepared over a long period of time.
"On top of new music and large-scale projects, BLACKPINK will also go on the largest world tour in the history of a K-pop girl group by the end of the year to expand their rapport with fans worldwide."
The company also confirmed that BLACKPINK would be heading out onto the road for a world tour in 2022, their first since their In Your Area Tour which saw them perform in 18 countries that ended in February 2020.
YG Entertainment described the forthcoming event as the "largest world tour in the history of a K-pop girl group" in their statement, but details about which cities and countries the band will visit on the tour were not clarified by the record label. These will no doubt be confirmed shortly.
BLACKPINK's last album was aptly titled The Album and it was released in October 2020, and the record featured songs like "How You Like That" and the group's collaboration with Selena Gomez titled "Ice Cream."
In 2021 Rosé and Lisa launched their solo music careers, with the former releasing the album R in March and Lisa's Lalisa coming out in September that year. Their bandmate Jennie was the first to go solo with her single "Solo" in 2018.
The group has previously teased what's to come with their new music as Jennie first spoke about the album on YouTube channel Game Caterers in March.
She shared: "BLACKPINK is also making a comeback soon. I don't know if I'm allowed to say this, but since I'm the only [member] here, I'll just say it. Please look forward to it. Thank you very much."