Why Blackpink's COP26 Speech Left K-Pop Fans Divided
Blackpink have called on world leaders to take climate change seriously in a new video at the COP26 Summit in Glasgow, Scotland this week.
The K-pop superstars were named goodwill ambassadors for the 26th U.N. Climate Change Conference earlier this year and were invited to the summit by U.K. Prime Minister Boris Johnson.
Lisa, Jisoo, Rosé, and Jennie shared a speech on social media to their 5.1 million Twitter followers, calling on the world leaders gathered at COP26 to act urgently.
"As you, the world's leaders, gather to focus on our climate crisis, we hope you will make the decisions necessary to protect our planet now and forever," Jisoo says in the clip.
"Six years ago in Paris, you pledged to do just that and to limit global warming ideally to 1.5 degrees," adds Rosé. "The recent U.N. Panel on Climate Change warned that this opportunity may be slipping from our grasp."
"We do not want to get there," Jisoo continued. "The most important thing is that we all take responsibility, because it just won't be achieved without collective action."
"If we all act now, if we all step up with real ambition, if you world leaders seized this vital moment at COP26, we can still realize what was promised in Paris 2015. We can still save our planet. We can still save our future," the group said.
"Let's work together for our planet and take climate action in your area," they said.
However, while most fans were supportive of the group's message, some comments caused friction as certain people focused on unrelated topics such as accusing YG Entertainment for not promoting Jisoo as much as her bandmates.
In another instance, one comment dismissed the band's COP26 speech and said they should focus on releasing new music.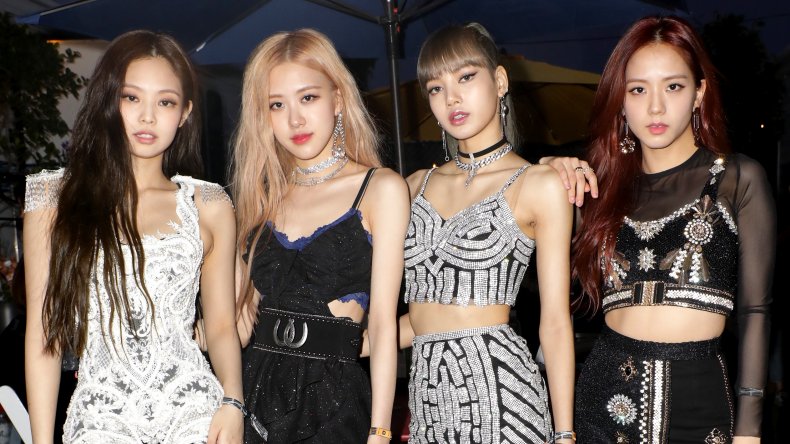 "Blackpink not having a comeback is a bigger issue than Climate Change," a tweet reads, per MEAWW.
Another added: "Blackpink comeback has the same urgency as climate change. We need @BLACKPINK comeback," while one user posted: "Blackpink comeback would save the planet."
This attitude was not appreciated by many Blinks (the collective name for Blackpink's fans) who urged others to respect the band's serious message on climate change.
"I can't believe that even BP gets disrespected by their own fans," said one fan. "This post is a serious matter. You can't just comment here asking for a comeback. Can't you guys be mature even just for once? You don't deserve them."
While another added: "You guys! I know you have demands but replying those under this post is not appropriate. This is BLACKPINK GIVING SPEECH ABOUT CLIMATE CHANGE. Let's be rational here people. Please. Not. Here."
Blackpink also released another video urging Blinks to work towards tackling climate change in their own areas.