Blackpink To Make History As First K-pop Girl Group on Jimmy Fallon
Korean pop group Blackpink are due to make their musical comeback next week with a performance on NBC's The Tonight Show Starring Jimmy Fallon.
In fact, the high-charting K-pop group will make history by being the first all-girl band of their genre to perform on the show.
Fallon announced the news on his show last night (June 18).
Members Jisoo, Jennie, Rosé, and Lisa will be unveiling their new single "How You Like That."
They previously appeared on The Late Late Show with James Corden, The Late Show with Stephen Colbert, and Good Morning America.
K-pop stans are over the moon that one of their favorite groups will be appearing on the show which pulls in millions of viewers regularly.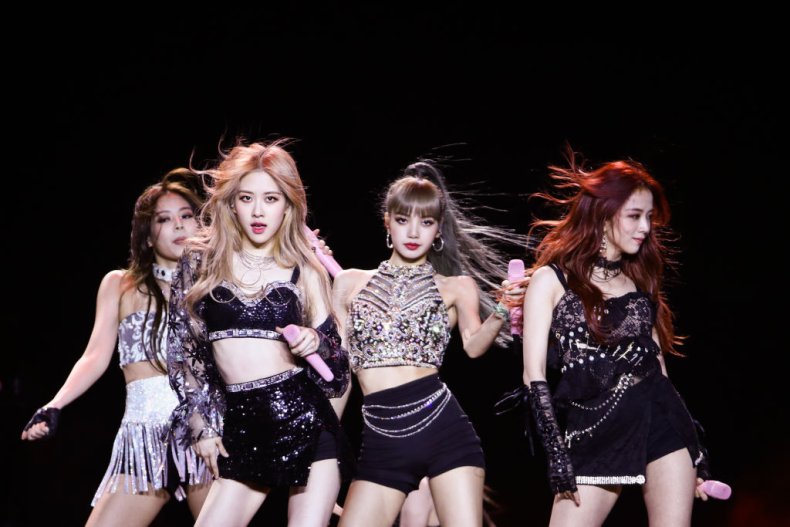 The dedicated fandom is also very eager to finally hear the new single, which the group are releasing as part of their so-called three-step comeback, with another song released in July or August, which will culminate with a new album drop in September.
One fan account posted a tweet, which has more than 13.4K likes, reading: "@ygofficialblink will make their comeback stage on NBC's Jimmy Fallon Show. BLACKPINK will be the 1st ever kpop girl group to be on the Jimmy Fallon Show! The Jimmy Fallon Show is one of the biggest shows in the U.S. and this will take BLACKPINK's career to big heights!"
While another fan account posted: "the fact that blackpink will be the FIRST EVER kpop girl group to be on The Tonight Show with Jimmy Fallon and for their comeback stage performance of HYLT speaks volumes."
A statement from Blackpink's management YG Entertainment reads: "Blackpink's upcoming song is their pre-release title single. Blackpink will then release two new songs between July/August in special formats, as well as their first-ever official album in September."
The Seoul-based group were also the first K-pop group to play Coachella in 2019. The same weekend, they appeared on the Late Late Show with James Corden, which drew massive ratings.
They also recently collaborated with Lady Gaga on the song "Sour Candy" from her new "Chromatica" album.
The song released last month entered Billboard's Hot 100 at no. 33 on the 9th, setting the best record in K-Pop girl group history to date.
Another K-pop supergroup, BTS, previously performed on Fallon in February of this year, prompting a generally positive response. The L.A. Times said at the time: "They have the smooth glow of youth and the theatrical patina of a pop group."
The Tonight Show Starring Jimmy Fallon airs on NBC Thursdays.