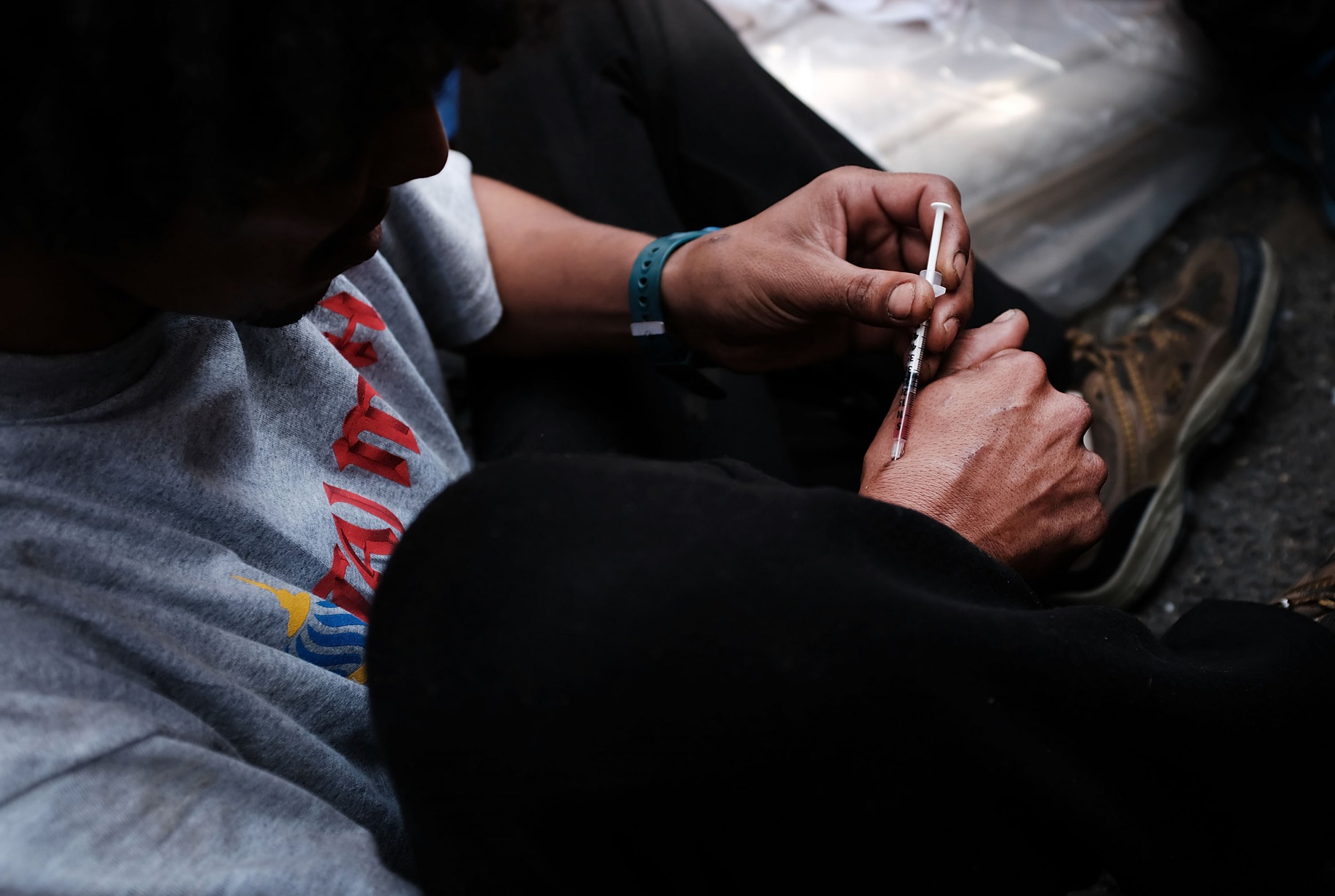 Black Americans are increasingly dying from drug deaths, yet reports reveal that whites are still the center of the conversation surrounding the opioid epidemic.
The Centers for Disease Control and Prevention (CDC) found that drug deaths for black Americans sharply climbed in urban communities by 41 percent compared to whites at 19 percent in its first numbers illustrating the 2016 deaths along geographic and racial lines, according to The New York Times.
The data released Thursday uncovered that drug deaths for black Americans between the ages of 45 and 64 are on the rise. Black Americans are now dying from drug deaths at a rate equal to white Americans in 2014.
The opioid issue has largely been viewed as a white epidemic because whites still make up a large portion of overdose deaths, but the new data suggest the drugs are increasingly infiltrating the black community, with opioids being tainted by the deadly drug fentanyl, which has caused thousands of deaths in the U.S.
"Despite beating the odds for the past 40 to 50 years," Andrew Kolodny, an expert on opioid-related deaths at Brandeis University, told the Times, "they're dying because the heroin supply has never been so dangerous — increasingly it's got fentanyl in it or it's just fentanyl sold as heroin."
The Chicago Urban League released a report in November titled "Whitewashed: The African-American Opioid Epidemic," which found that in 2016 the overdose death rate for black Americans doubled in Illinois.
"Now that addressing the opioid epidemic as a public health issue has become a national priority, we must ensure that the approach applies equally to African Americans as to other communities and that new recourses are considered for those who have been disproportionately penalized by the so-called 'War on Drugs,'" President and CEO Shari Runner said in a statement.
Black Americans account for 15 percent of Illinois's population yet compose almost a quarter of opioid deaths, and they still are less likely to receive the treatment they need for addiction, according to the report. In one county where blacks made up "2 out of 3 black Illinoisans," clinics lacked the drug buprenorphine to treat opioid addiction, according to The Chicago Tribune.
"The media focus on the 'new face' of addiction has ignored the fact that Black communities are deeply and disproportionately suffering from the opioid crisis in the Midwest and across the country," Kathie Kane-Willis, director of policy and advocacy for the Chicago Urban League and one of the report's authors, said in a statement. "What we don't need are more arrests and incarceration, but expanded resources to ensure that everyone has equitable access to lifesaving interventions like treatment and harm reduction services."