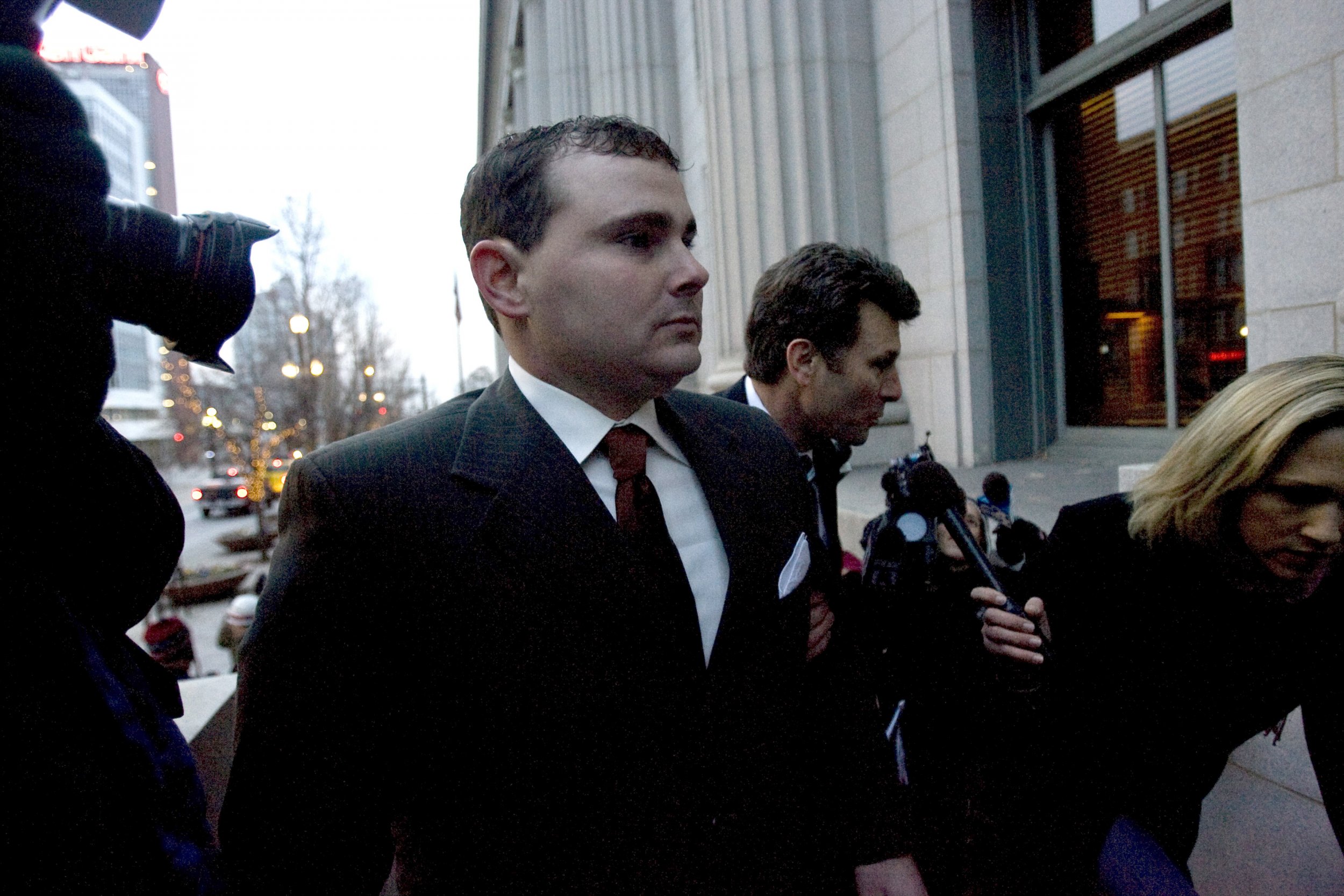 Newly disclosed documents show that a senior Blackwater employee stymied an investigation into the security contractor's operations in Iraq by threatening to kill a State Department investigator, The New York Times reported. The documents, which included a memo from Aug. 31, 2007, raised questions about whether increased governmental oversight could have prevented the deaths of 17 Iraqi civilians killed by Blackwater contractors on Sept. 16, 2007, in Nisour Square, Baghdad.
According to the New York Times story, the State Department sent Jean Richter and Donald Thomas, Jr. to Iraq on Aug. 1, 2007, to conduct a monthlong review of Blackwater's operations in the country. The investigators found a laundry list of wrongdoing by Blackwater, including "overbilling the State Department by manipulating its personnel records, using guards assigned to the State Department contract for other work and falsifying other staffing data on the contract." They also found evidence of Blackwater contractors "storing automatic weapons and ammunition in their private rooms, where they also were drinking heavily and partying."
Richter and Thomas concluded that the U.S. Embassy in Iraq was complicit in Blackwater's malfeasance. The newspaper quoted a memo to senior State Department officials in Washington, in which Richter said, "During and after my stay in Iraq, it has become fully apparent to me that the management structures in place to manage and monitor our...contracts in Iraq have become subservient to the contractor themselves."
On Aug. 21, 2007, Richter and Thomas Jr., sat across a desk from Daniel Carroll, a project manager for Blackwater in Baghdad. According to Richter, the meeting quickly turned hostile. Richter wrote in the memo that Carroll threatened he "could kill [Richter] at that very moment and no one could or would do anything about it."
"I took Mr. Carroll's threat seriously," Richter was quoted as saying in the memo. "We were in a combat zone where things can happen quite unexpectedly, especially when issues involve potentially negative impacts on a lucrative security contract."
The New York Times said that in a separate statement, Richter's State Department colleague corroborated his story.
Two days later, Ricardo Colon, an official with the U.S. Embassy in Iraq, demanded that Richter and Thomas leave Iraq as soon as they completed their review, citing "unsustainably disruptive" behavior. Richter and Thomas left Iraq the next day.
From Washington, D.C., Richter wrote a report describing a Blackwater whose employees "believed they were the de facto authority" and "saw themselves as above the law." He described the State Department's management as "merely superficial at best." The New York Times story said State Department took no action in response to Richter's report.
Just three weeks after Richter and Thomas left Iraq, Blackwater contractors killed 17 and injured 24 unarmed civilians in Nisour Square in Baghdad.
Blackwater has suffered little since the incident: ThinkProgress reports that the U.S. has awarded "at least $242 million in contracts" to Blackwater in its various incarnations since 2007. The company is now called Constellis Holdings.