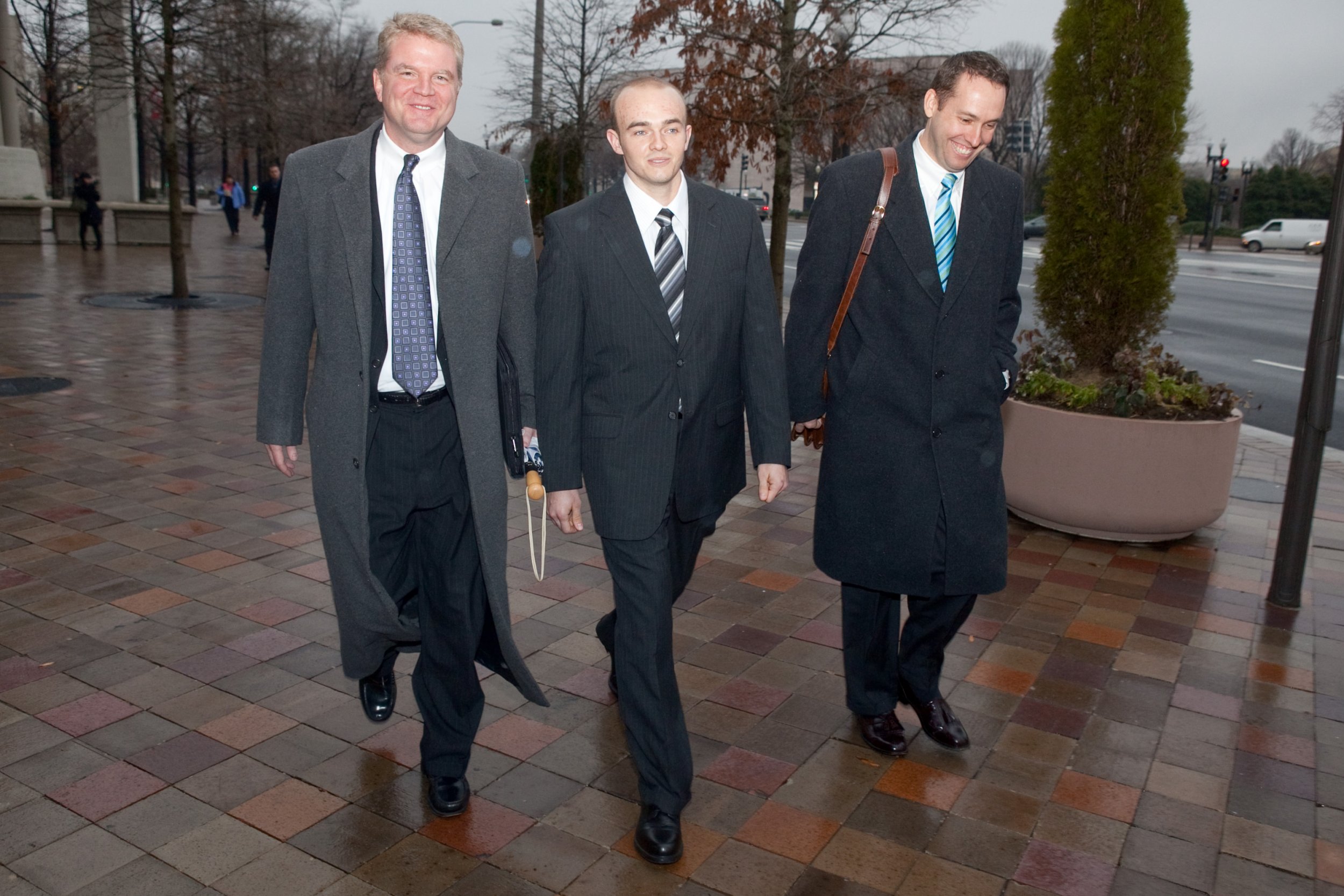 A former Blackwater Worldwide contactor was convicted on Wednesday of first-degree murder for his role in a 2007 shooting in Iraq that killed 14 unarmed civilians and injured 17 others, Reuters reported.
A federal jury deliberated for five days before convicting Nicholas Slatten, 35, for the death of Ahmed Haithem Ahmed Al Rubia'y, according to The Washington Post.
The shooting in Iraq, which occurred while guards were protecting State Department personnel after a nearby car bomb, sparked humanitarian outrage and diplomatic tensions.
Prosecutors have said that Slatten fired the first shots, catalyzing the shooting spree. Another military contractor, Paul Slough, said after the shooting that he had fired the first rounds.
In 2014, a Washington jury convicted Slatten of murder. The jury also found three other guards from Blackwater -- a private military company founded by Erik Prince, the brother of Secretary of State Betsy DeVos -- guilty of 30 manslaughter and attempted manslaughter counts.
A federal appeals court threw away Slatten's sentence and ordered a new trial last August, saying he should have received a trial separately from Slough.
Earlier this year, the retrial resulted in a hung jury. The most recent court proceedings began on November 5.
Slatten's sentencing date has not been declared, and he remains in prison, according to USA Today.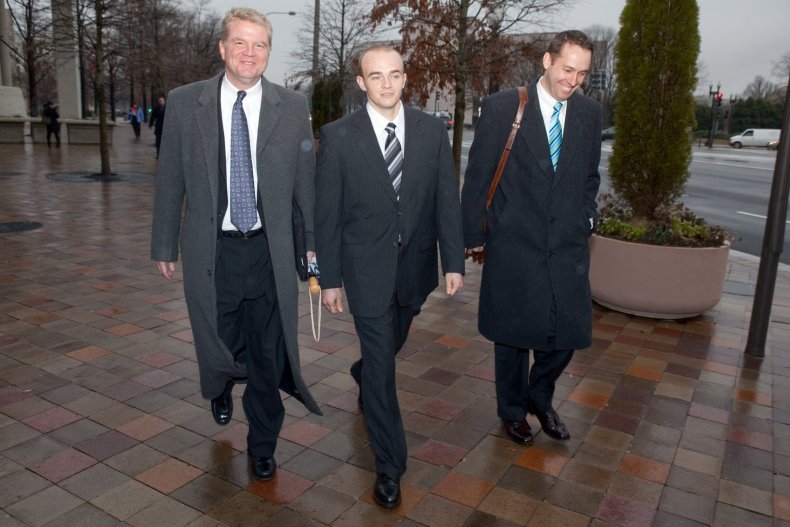 "We are confident that the erroneous legal rulings that deprived Nick of a fair trial and resulted in his wrongful conviction will be corrected," Jessica Slatten, the defendant's sister, said. "Nick is innocent, and we will never stop fighting to bring him home."
Prosecutors said Slatten acted because he hated Iraqis and to avenge the 2001 terrorist attacks in the U.S.
"You know that this man took this sniper rifle, and through this scope he took aim at Ahmed's head, and he fired. Boom. And he fired again. Boom. And why?" prosecutor Fernando Campoamor-Sanchez said. "Because, ladies and gentlemen, he thought he could get away with it. Nobody would know. He would never have to answer to people like you sitting in this jury room today."
The defense team pointed at a shifting statements from other Blackwater members.
They mentioned the remarks of Jimmy Watson, who altered previous testimony that Slatten had fired first, and Jeremy Ridgeway, who took a plea deal.
"Mr. Al Rubia'y's death is a tragedy. There's no doubt about that. But this is not a reason to compound the tragedy, by sending an innocent person to prison for as long as Mr. Ridgeway would have gone had he not cooperated," lead defense lawyer Dane Butswinkas said.
The attempt to prosecute individuals involved in the 2007 shooting faced significant delays due to statutory limits and missteps. Initial charges brought against six Blackwater employees in 2008 were thrown out after a judge said prosecutors used information that had been obtained because Blackwater personnel thought their statements would not be used in court.
Although that decision was later reversed in 2011, prosecutors exceeded the time allowed for bringing manslaughter charges against Slatten.