'Blade Runner 2049' in Theaters Now: Everything You Need to Know Before Seeing Sci-Fi Sequel This Weekend
More than 30 years after Ridley Scott's genre-defining sci-fi thriller Blade Runner, Harrison Ford is back in theaters this weekend as Deckard in Blade Runner 2049.
The new movie, directed by Denis Villeneuve, co-stars Oscar-nominated La La Land actor Ryan Gosling.
If you're planning on watching Blade Runner 2049, or you're still deciding whether to make a trip to the theater, Newsweek has you covered. Here's everything you need to know about the movie:
What is Blade Runner 2049 about?
Blade Runner 2049 is a sequel to 1982's Blade Runner. The earlier movie is based on sci-fi author Philip K. Dick's 1968 novel Do Androids Dream of Electric Sheep?
In Blade Runner, set in a dystopian Los Angeles in 2019, Ford's Deckard plays a Los Angeles police officer tasked with hunting down and terminating rogue androids with human appearances. Officers who specialize in this field are known as blade runners.
The synthetic humans are known as replicants. They are manufactured by the Tyrell Corporation for the purposes of serving humans. In the process of carrying out his duties, Deckard meets a female replicant, Rachael, with whom he falls in love, leading him to question the morality and ethics of his job.
Blade Runner 2049, as the title suggests, picks the story up 30 years after the events of the first film. Villeneuve has tried to conceal the plot as much as possible so movie fans will be surprised when they enter the theater.
Here is what we do know: Deckard has been missing for the past 30 years. Ryan Gosling's character, K, is part of the blade runner task force in the Los Angeles Police Department. Like Deckard before him, his job is to hunt down and retire rogue and malfunctioning older models of replicants. One case K investigates results in unexpected consequences and ties him to former blade runner Deckard.
Who's in Blade Runner 2049?
Ford is, of course, back as Deckard. Gosling is on board as K. The film also features Robin Wright as K's LAPD boss, Lieutenant Joshi, and Jared Leto as the movie's mysterious villain Niander Wallace, a wealthy replicant manufacturer.
Other stars include Dave Bautista, Mackenzie Davis, Sylvia Hoeks and Ana de Armas.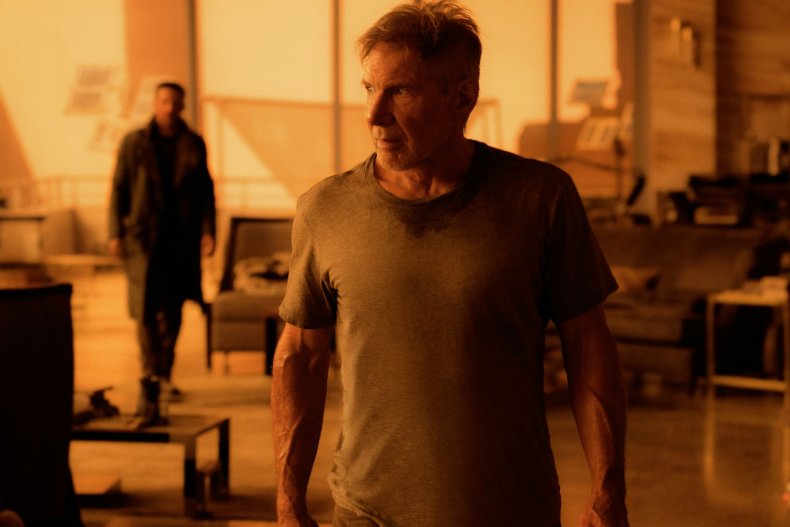 Do you need to watch the original?
No. Villeneuve told TheWrap recently that "the idea was to make sure that someone who knows nothing about the universe can still enjoy the movie, having enough clues and background in the movie."
So if you haven't seen Blade Runner, fret not.
How long is it?
Make sure you go to the bathroom before you enter the theater, because Blade Runner 2049 is two hours and 43 minutes long.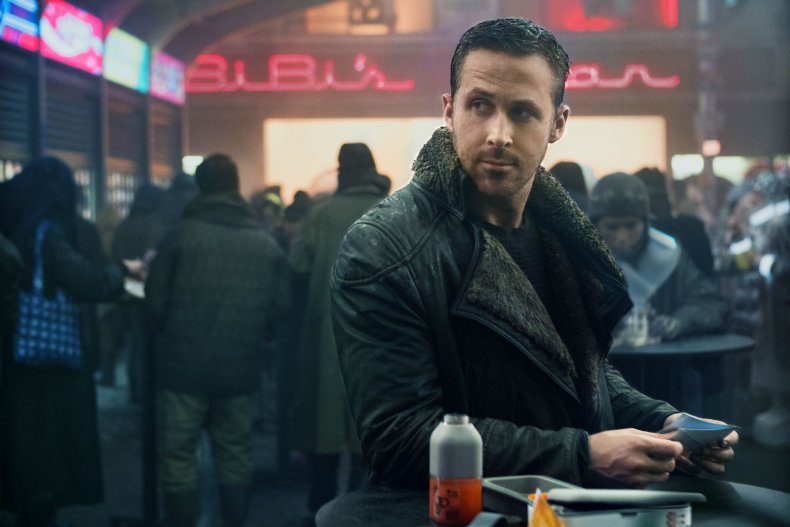 What the critics are saying
Reviews for Blade Runner 2049 generally have been positive, praising Villeneuve's sumptuous visuals and the film's use of music. It is currently rated 88 percent fresh on Rotten Tomatoes.
"Blade Runner 2049 is one of the brainiest films to come out of Hollywood in a long while, asking more questions about the meaning of life than it answers," said the Toronto Star.
"The special effects are impeccable, and include sequences that blur the line, evocatively, between what's real and unreal," The Washington Post said.
CNN, however, gave it a negative review. "Yet despite Ryan Gosling, a striking visual template and Harrison Ford reprising the role he played in the 1982 sci-fi classic, glitches mar this undeniably ambitious but drawn-out exercise," the news network said.