'Blade Runner 2049''s Villain Problem: Where's Rutger Hauer When You Need Him?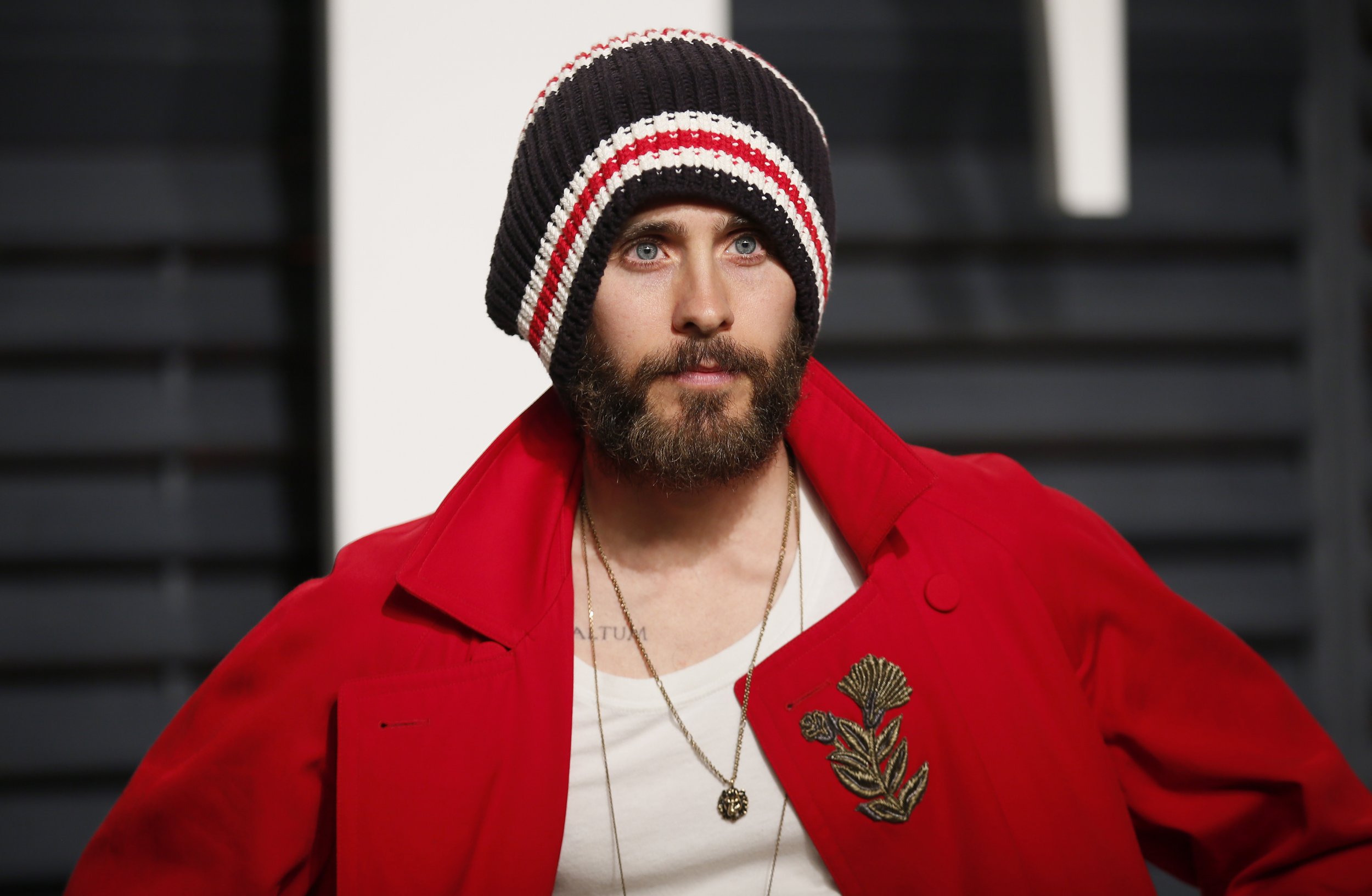 I'm with Rutger Hauer. The actor who played Blade Runner's Roy Batty—that most poetic of movie villains—in 1982 was surprised by the need to make a sequel to Ridley Scott's classic sci-fi film. Having seen Blade Runner 2049, I'm surprised anyone wanted to release it.
I had modest hopes; the director, Denis Villeneuve, was behind two excellent films in the last two years, Sicario and Arrival. The latter, also sci-fi, made me think Villeneuve might have some novel ideas about how to, if not improve upon Scott's film (arguably impossible), then at least bring some stylish novelty to the proceedings. But no; 2049 is a bloated and tedious two hours and 43 minutes. It is so dull that the final plot twist...sorry, I fell asleep.
For the record, 2049 is 47 minutes longer than the original. The film drags because the plot is convoluted. It drags because the visuals are jaundiced and murky. It drags because it doesn't improve on the groundbreaking sets or costumes of the original. It drags because Ryan Gosling has apparently decided that acting only requires one expression.
But mostly it drags because of the uninspired villains. Hauer's Batty, Darryl Hannah's Pris, and Joanna Cassidy's Zhora—the original film's fugitive replicants—have no equivalent here. Part of the genius of Blade Runner was that the bad guys were, in some ways, the movie's true heroes—outcasts abused by the system. (Who can't relate to that?) Harrison Ford starred as the replicant-killing detective Rick Deckard, but Batty, Pris and Zhora (as well as William Sanderson's timid toy maker, J.F. Sebastian) made the film unforgettable. Among cinephiles, Batty's death scene, his "Tears in the Rain" speech, is considered among the most hauntingly beautiful moments in film.
Similarly, Hannah brought a new layer to bad-ass with her punk-raccoon-clown styling, not to mention that backward-somersault-head-clamp move.
Cassidy was simply sex and violence on two long legs—a feral, snake-draped showgirl ("Miss Salome"), who memorably escapes Decker in a see-through raincoat, arguably film's greatest why bother fashion moment.
Blade Runner 2049 has Jared Leto. The actor, who won an Oscar in 2014 for Dallas Buyer's Club, has a reputation for entertaining creepiness off-screen. He only brings the creepy to milky-eyed mogul Niander Wallace, the manufacturer of an improved (as in safer) android that...sorry, I fell asleep. Maybe it was the name Niander—the antithesis of scary. Or maybe it was the nonsensical New Age gibberish Wallace spouts in his first big scene. I admit that left me terrified, though not for the intended reason; I realized that I was only a half-hour into the film. (Makes you wonder what Villeneuve's first choice, David Bowie, would have done with the part.)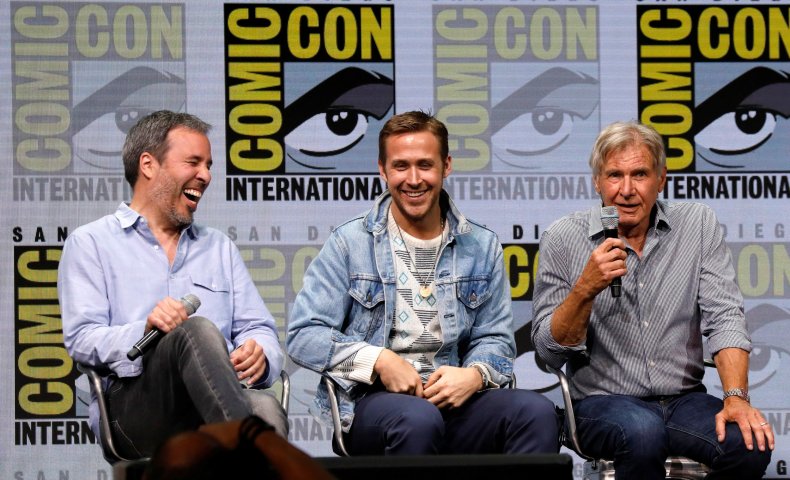 Wallace's number two, an android named Luv (really), is icy in a predictably icy way. She's played by Sylvia Hoeks, a Dutch actress who looks fetching in her Betty Page bangs. She can crush things with her hands and…sorry, I fell asleep.
So when Ford's Decker shows up, it's not only the intended highlight—it's a relief. In the dour 2049, his uncanny ability to imbue two-dimensional action figures with humor and vulnerability turns Gosling's wooden performance into petrified wood.
I say Ford's appearance was almost a relief because while he made the last hour or so bearable, his presence only made the surrounding lifelessness more unbearable. In an early scene, Gosling plucks a last flower from a desolate landscape—a nice metaphor for Ford here.