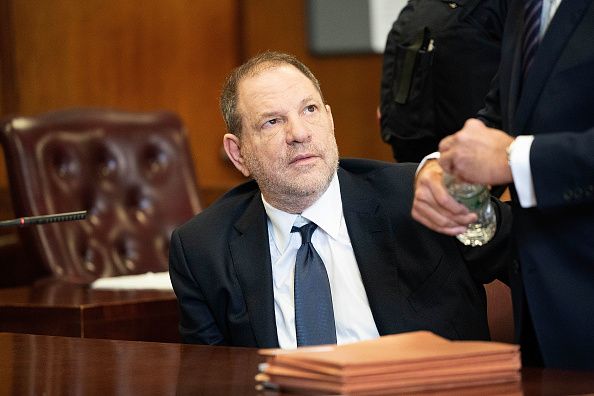 Blair Berk, the high-profile attorney from California who is representing Hollywood producer Harvey Weinstein in his trial on charges of sexual harassment and assault, said in a rare interview Wednesday she was a proud feminist, and suggested the #MeToo movement has gone too far.
The Los Angeles attorney, who has represented celebrities like Mel Gibson, Britney Spears and, more recently, Sylvester Stallone, made the remarks during an exclusive interview with Israeli daily Haaretz. She was careful not to comment explicitly on any particular case, but unleashed scathing criticism of how the media and the public treated recent high-profile allegations by women against powerful men.
"As a feminist, this is a conversation that is important to me to have," Berk said. "We deal with terms like sexual harassment and we talk inappropriate behavior, but we don't discuss [the terms], not least because it's complicated. True, we shouldn't have someone with too much power in a workplace, for instance, abusing his power to be vulgar or to put his hand on someone who's not interested, but it's important we don't conflate this with rape. These actions are not rape. They're also not criminal. They're certainly actions that need to be discussed, but not necessarily something that needs to be incriminating."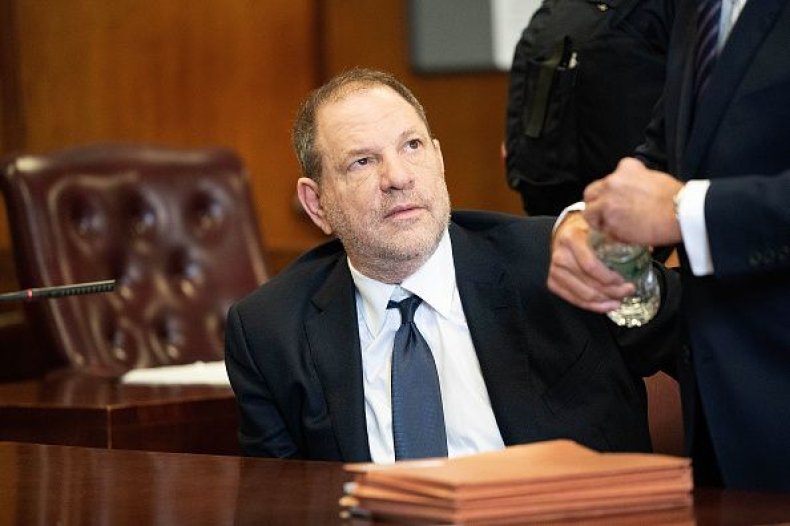 Berk joined Weinstein's legal team as early as October 2017, soon after scathing reports from The New York Times and The New Yorker detailed accusations of sexual assault and harassment about Weinstein, The Hollywood Reporter previously reported. So far, over 80 women have come forward against Weinstein.
When challenged by the interviewer that most of the cases that recently came to light contain allegations far more serious than vulgar comments or an inappropriate touch, the high-profile lawyer countered there were some women who would deliberately and consciously enter into sexual relationships with a powerful man not because of sexual attraction but because he "offered them something they wanted—a promotion, or a Golden Globe," but who later regret it.
"You might argue this is a fundamentally coercive act that should be illegal, but it isn't a crime at this point in time, and I don't think it should be a crime," Berk said. She suggested that denying women the choice to engage in such a relationship was tantamount to infantilizing them, which she said was not a feminist thing to do.
"When you have headlines about a beautiful actress accusing someone, no one even notices what she actually says, even if the accusations she is making don't amount to rape or sexual harassment. Even if all she says it's someone disrespected her, or touched her back in a way that made her feel uncomfortable, or made an off-hand comment. All of these things wrong, but these are not crimes. This pattern [bothers] me," Berk told Haaretz.
The attorney, who graduated from Harvard and represented clients like Lindsay Lohan, Mel Gibson, and Kanye West, according to The Hollywood Reporter, also discussed the #MeToo movement, which gained attention as more women came forward with their stories about sexual assault and harassment. Berk said the movement has left men in Hollywood fearful of false accusations that could bring down their career.
"The movement came along with this horrible slogan 'Believe Women,' as if there was a sex that by definition only ever speaks the truth," she said.
"There are women who make accusations that are true, there are women with false accusations and women who exaggerate the contact they had with someone or confuse the contact they had with someone else. Anything that in reality was an unpleasant touch is now seen as a crime," Berk said. "We need to be cautious, especially at this moment, when there is so much desire to erase someone from history based on these allegations. Some of my clients have their obituaries being written as we speak, and they will include unproven accusations, which will be the last things written about their lives. This makes me very uncomfortable."
Weinstein was indicted on rape charges in May for two separate incidents involving two women, alleged to have taken place in 2004 and 2013. The two victims have not been formally identified in the charge sheet. In June, Weinstein pleaded not guilty, USA Today reported.
"I'm very proud of what I do. As a woman, as a feminist, as a criminal attorney. My first love is the Constitution, and at the end of the day, it's more important to defend someone and preserve the Constitution than to be popular," Berk said, when asked whether she had any qualms representing men accused of doing horrible things to women. "I believe in the importance of my work and in the right to a fair trial."