Blair Warns UK Labour Party of Lurch to Left as Corbyn Takes Lead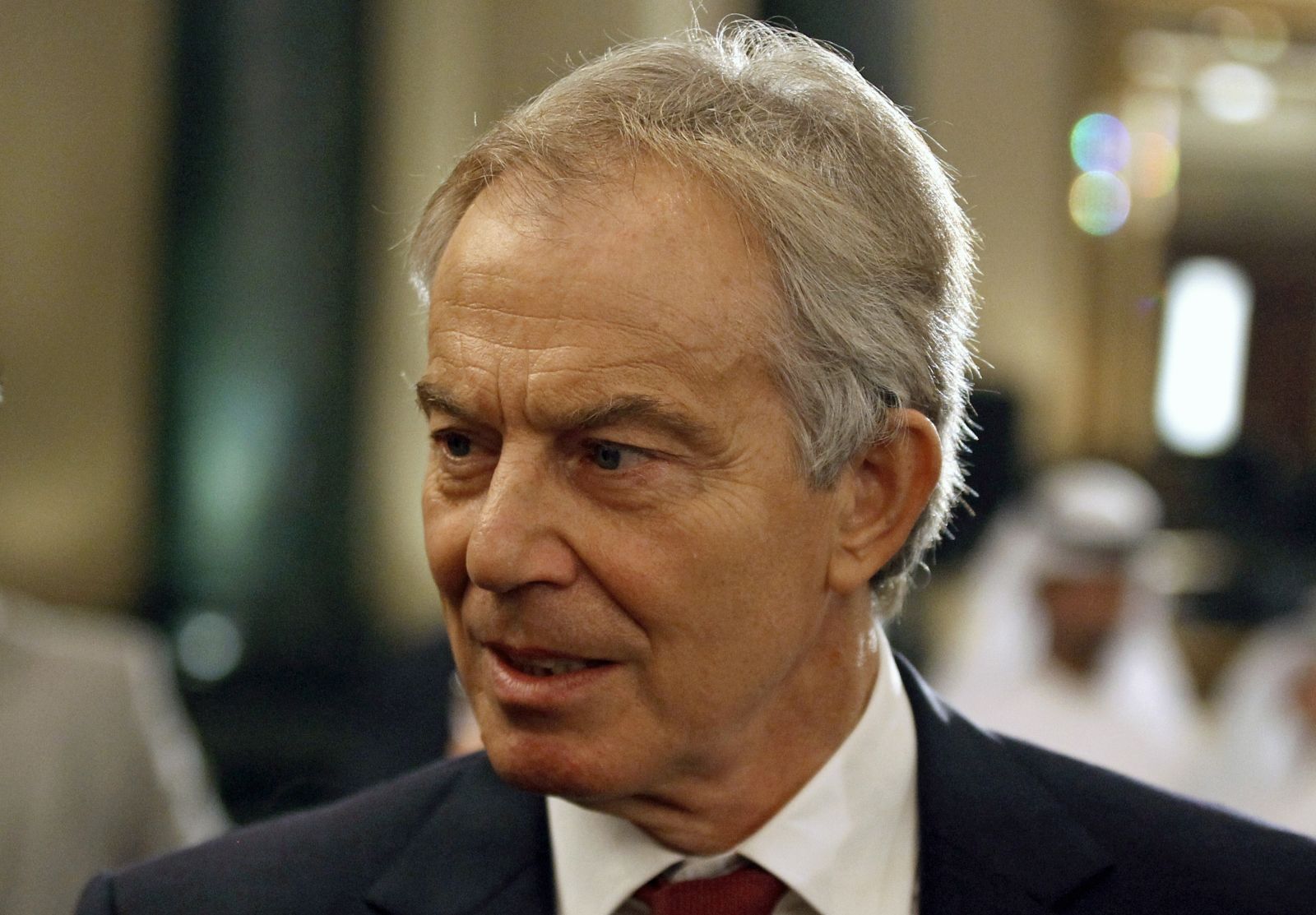 Former British Prime Minister Tony Blair launched a scathing attack on surprise Labour Party front-runner Jeremy Corbyn on Wednesday, telling supporters of the leftist politician to "get a transplant."
His comments came after a YouGov poll for The Times newspaper showed that Corbyn, the left-wing member of parliament (MP) for Islington North, would finish above former leadership favourite Andy Burnham by six points in the final round of voting. The other two candidates for the leadership, Yvette Cooper and Liz Kendall, trailed by an even larger margin.
Blair, speaking to the Progress think tank in London, said the party should move "forward not back" as choosing the leftist politician would be "like going back to Star Trek or something. Back to the old days."
The former British leader, who won three terms in office on a centre-left "New Labour" platform and supported the Iraq War, warned Labour against choosing a "traditional leftist platform." He predicted that the party would not secure another electoral victory for years to come if it did not "move on" from its crushing defeat to the Conservative party earlier this year, in which former opposition leader Ed Miliband ran on a moderately left-wing campaign.
"[Labour] misunderstand the difference between radical leftism, which is often in fact quite reactionary–and radical social democracy, which is all about ensuring that values are put to work in the most effective way," he said.
The YouGov poll, which surveyed 1,054 eligible voters in the Labour leadership election, also showed that for 43 percent of eligible voters support Corbyn compared to 26 percent who support , 20 percent who support Yvette Cooper and 11 percent who support Kendall.
Corbyn did not waste time in replying to Blair's attack, saying: "I think Tony Blair's big problem is we're still waiting for the Chilcot Report to come out."
The Chilcot Inquiry into the Iraq War, began in July 2009 but has yet to be published as those who are criticised in the report are afforded time to respond to the inquiry's findings. The report is set to publish conversations held between Blair and former U.S. President George W. Bush about the decision to invade Iraq, a conflict which ultimately took the lives of more than one million people, according to an estimate by British polling group Opinion Research Business (ORB).
Replying to Blair's claim that he is "the Tory preference" to win the Labour leadership contest, Corbyn retorted: "I would have thought he could manage something more serious than those very silly remarks," adding that it was "a bit premature" to talk about victory in the contest.
The far-left politician, who is to be supported in the September leadership contest by the UK's largest trade union Unite, has courted controversy in recent weeks. Comments in which he called designated terrorist organisation Hamas "friends" resurfaced last week in an interview with Channel 4. He maintains that the quote was taken out of context.
Corbyn, 66, has held his parliamentary seat for more than three decades, securing a 21,000-vote majority in May's general election. He is in favour of a reunified Ireland, worldwide disarmament of nuclear weapons, increased taxes on the wealthy and the abolition of university tuition fees.
In his speech, Blair ruled out backing one candidate in the race for party leader, saying it would "possibly not even [be] helpful for them". He also went on to criticise former Labour leader Ed Miliband for the direction he took the party and liken the Scottish National Party's worldview to "caveman politics."