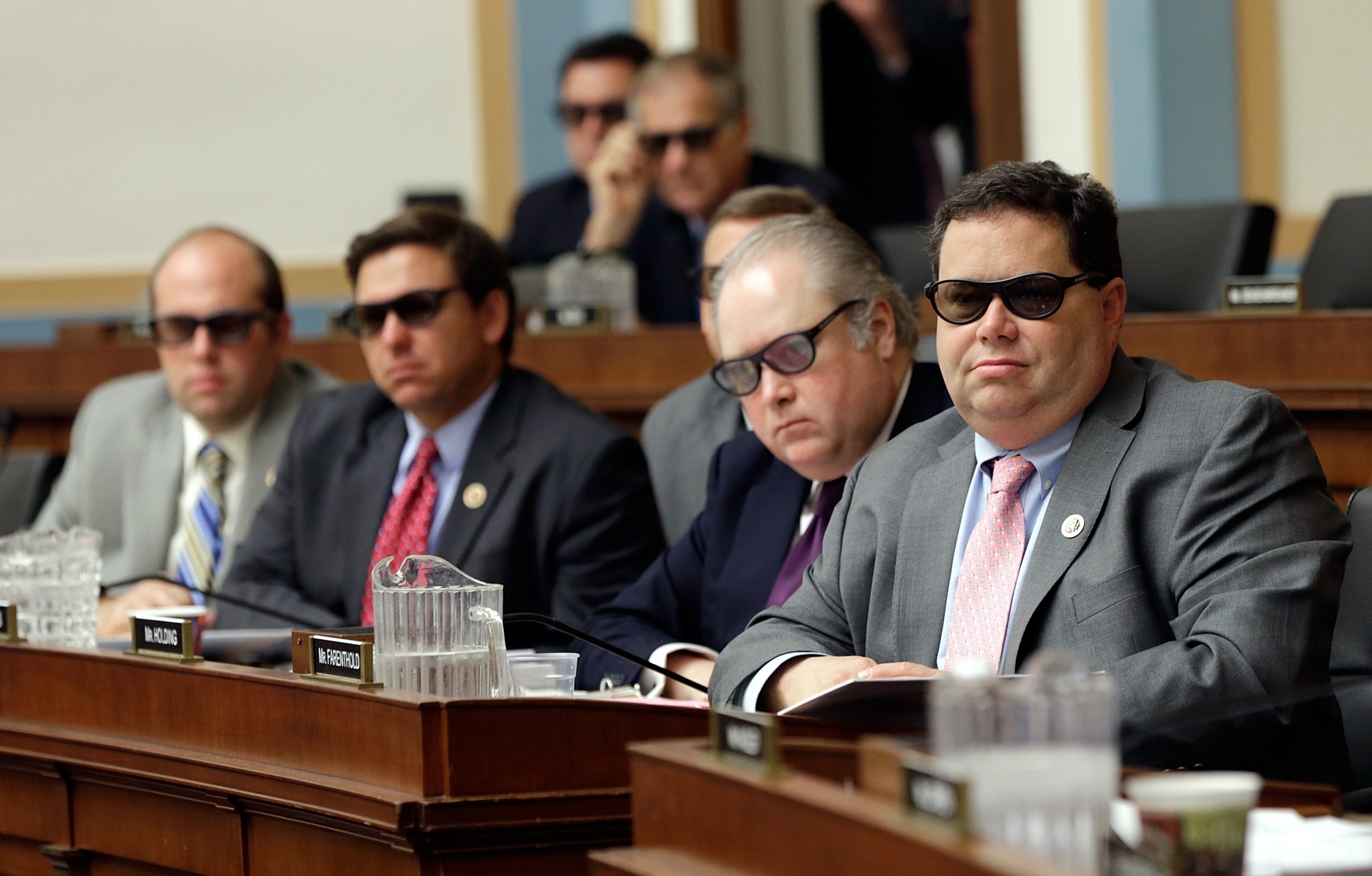 As frustration over the health care battle swells in Washington, D.C., a Republican congressman has decided to come out and blame women for the failure to pass a new bill. In a radio interview with 1440 KEYS, Representative Blake Farenthold of Texas singled out "some female senators from the Northeast" as the reason the bill has stalled, and said the Senate's inability to push the bill through is "absolutely repugnant."
"If it was a guy from south Texas, I might ask him to step outside and settle this Aaron Burr-style," said Farenthold, implying that if it were a man who was holding up the bill, he would be able to challenge him to a duel and thus settle the issue.
Related: Cheaper, better health care is in our grasp. Why don't we grab it?
The efforts to repeal and replace the Affordable Care Act have been an unmitigated disaster for Republican lawmakers. Though a bill was able to make it through the House, it stalled in the Senate, and last week Majority Leader Mitch McConnell said he didn't have the votes necessary to pass it despite the GOP's 52-48 majority. President Trump then called Republican senators together for lunch, demanding they replace Obamacare before they left town. Trump proceeded to go golfing in Virginia.
This isn't the first time Farenthold has received attention for his comments regarding women. In the wake of the release of the Access Hollywood tape in which then-candidate Donald Trump made several lewd comments about women, Farenthold balked when MSNBC's Christopher Hayes asked him if he would continue to support Trump if he were to say he enjoys raping women.
Farenthold later apologized. "It's one of the most embarrassing times of my life," he said. "They've taken and twisted my hesitancy to answer a question to say that I would support somebody who likes violence against women; nothing could be further from the truth."
As Ryan Lizza of The New Yorker reminds us, Farenthold was once photographed in rubber-duckie pajamas next to a woman in lingerie.
When the picture was taken, in 2009, Farenthold was a candidate for the House. He was elected in 2010 and is currently in his fourth term representing Texas's 27th district.