Blake Farenthold: Disgraced Former Congressman Gets $160,000 Job Lobbying His Former Colleagues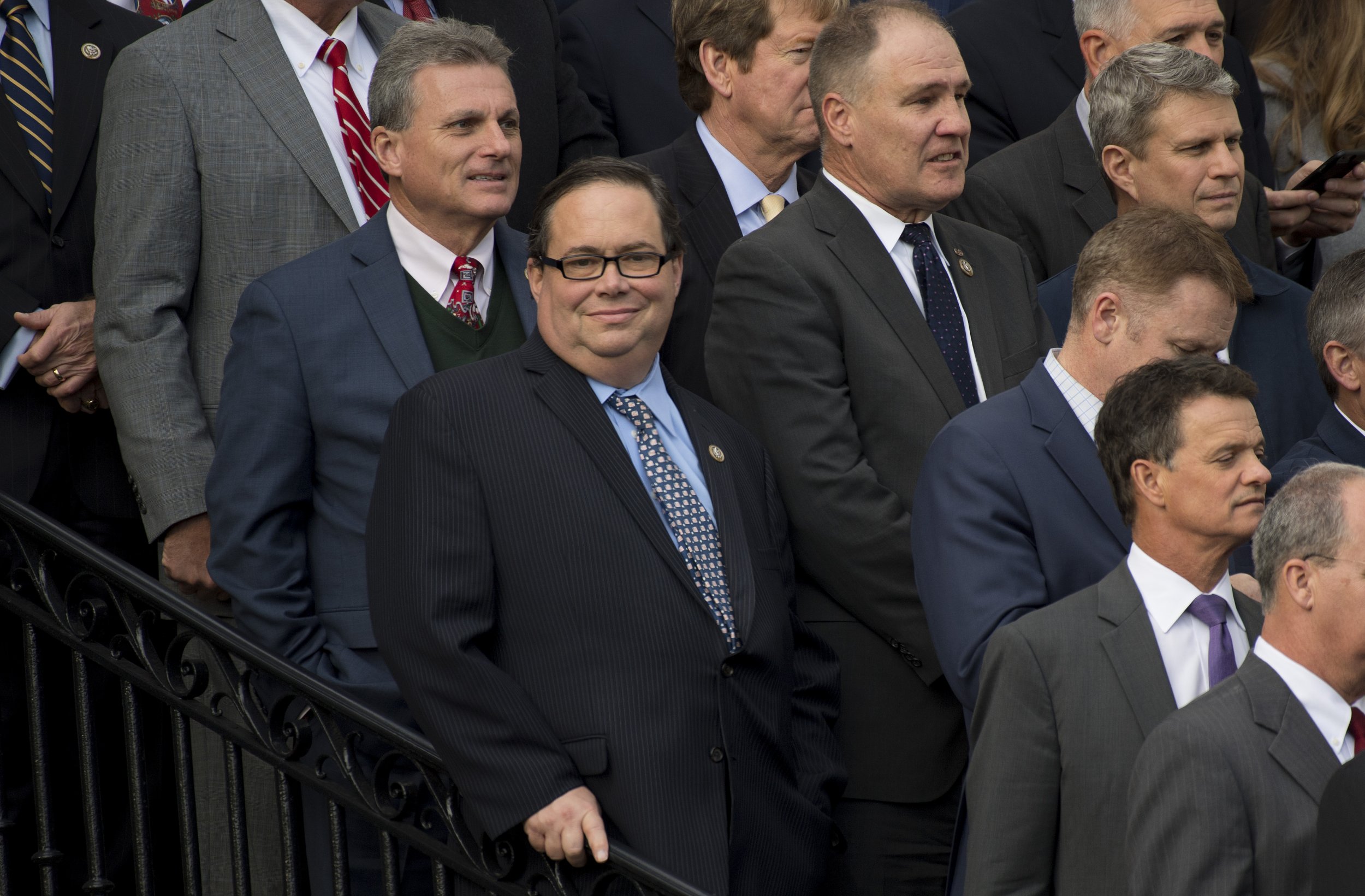 What happens to a Congressman who resigned in disgrace after it emerged he used taxpayers' money to settle a sexual harassment lawsuit from a former aide?
Blake Farenthold, former representative for Texas's 27th Congressional District, found himself in this peculiar position just a month ago, and he's finally found an answer to the pressing question. He got a job with the Calhoun Port Authority in the Port of Port Lavaca, Texas, as a "legislative liaison." In other words, he's now a lobbyist to lawmakers like his former self.
"I'm starting a new job today that has an hour-and-a-half commute," he announced on Corpus Christi radio 1360 KKTX-AM's Lago in the Morning talk show, quoted in the Corpus Christi Caller-Times. "You're gonna have me listening and calling in a whole lot now."
The former lawmaker took a pay cut, Caller-Times reported, as he'd only be earning $160,000 a year instead of his $174,000 congressman salary. But Farenthold's public service hasn't ended as the Port Authority is owned by the State of Texas.
Farenthold, who was elected to Congress in 2011, resigned in April, saying it was time to "move along and look for new ways to serve." In December, after Politico reported he used $84,000 of taxpayers' money in 2014 to settle a sexual harassment lawsuit with his former communications director Lauren Greene, he announced he would not run for his seat in 2018.
While the Office of Congressional Ethics unanimously voted to dismiss the allegations in 2015, other people who worked for Farenthold, such as his former communications director Michael Rekola, reported instances of inappropriate behavior to the press.
Farenthold forcefully denied the reports, but promised he would return the money, taking out a personal loan, as local media reported in December. According to CNN, as of January he had not yet signed the promised check because he was waiting to see what changes—if any—the House would make to the 1995 Congressional Accountability Act.
Farenthold claimed he did not have a choice in the use of taxpayers' money as he followed the rules of the 1995 Act and branded Greene's allegations, which included gender discrimination, sexual harassment and creating a hostile work environment, a "totally frivolous" dispute.
His new employer confirmed the appointment in a statement to the Caller-Times. "Blake has always been a strong supporter of the Calhoun Port Authority and is familiar with the issues facing the Port," the statement read. "The Board looks forward to the services Blake can provide in assisting the Port with matters in Washington, D.C."