ABC's choice for The Bachelor Season 23 was announced as Colton Underwood on Tuesday, but many Bachelor Nation devotees were disappointed to discover that fellow franchise star Blake Horstmann did not receive such luck. Horstmann responded to fan concerns about ABC passing on him for the role.
"I wanna thank you all for the support over the last few months," Horstmann, 28, captioned a post via Instagram Tuesday. "It has been incredibly humbling and it means the world. There really is nothing like #bachelornation. I wouldn't change the man I am if I was the Bachelor and wasn't going to change the man I am to become the bachelor. I am excited to close this chapter and see what the future holds!"
Reports claimed ABC slimmed down their top picks to be Horstmann, Underwood and Jason Tartick. All these eligible bachelors were contestants who vied for Becca Kufrin's affection on The Bachelorette Season 14. She eventually chose Garrett Yrigoyen, who initially came under fire in June for liking controversial posts on Instagram.
Horstmann shared his support for Underwood, writing: "I have nothing but respect for these two and I wanna wish @coltonunderwoodluck on his Journey. I really truly hope you find the woman you wanna spend your life with! Good luck man!"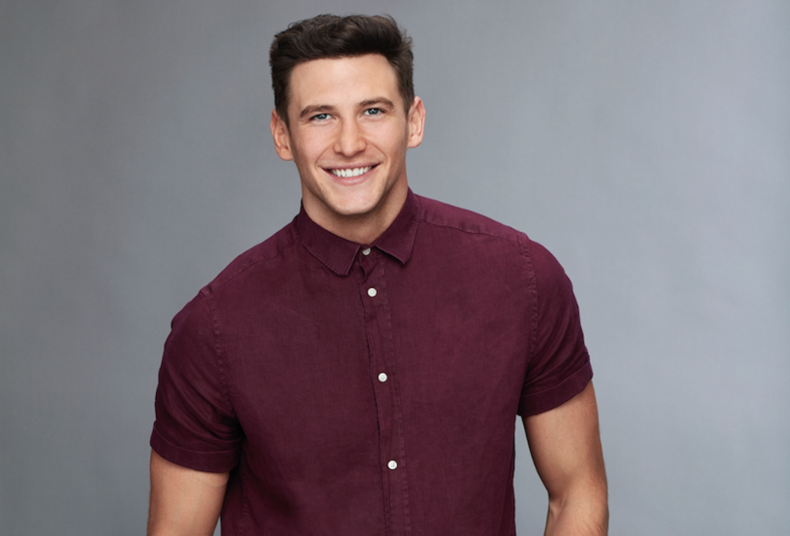 Horstmann has discussed the possibility of joining The Bachelor before. After he was revealed to be the runner-up to Yrigoyen on The Bachelorette finale, Horstmann detailed his thoughts on being cast in the role.
"It'd be something I'd definitely consider, but as of right now, I was just worried about last night," Horstmann told reporters August 7, according to ET Online. "When that's over, you know, we'll see what the next chapter brings."
Before ABC confirmed Underwood as The Bachelor for Season 23, the NFL alum rekindled the romance with former flame Tia Booth on Bachelor in Paradise Season 5. Underwood and Booth first dated prior to him joining Becca Kufrin's run on The Bachelorette, but they decided to give their relationship another shot in Paradise. Underwood, however, broke up with Booth during Monday's episode after acknowledging he "gave it my all."
Underwood appeared on Good Morning America Tuesday to speak about his casting. In doing so, he discussed how he's excited to continue his journey to finding love.
"One thing I took pride in on both seasons is just being true to who I am," Underwood told Good Morning America host Michael Strahan. "I think it took all of that to get to where I am now, know who I am as a person and know what I want in a life partner."
Chris Harrison, who hosts The Bachelor franchise and its respective spinoffs, addressed his thoughts as Underwood being the next Bachelor. In an August 29 interview with ET Online, Harrison suggested how the former San Diego Chargers linebacker "would be a very interesting Bachelor."
"We look at a lot of things when picking the Bachelor, and good TV and [a] good story is a lot of it. Colton has all that in spades," Harrison, 47, told ET Online. "There's the, 'Is he ready for this?' angle with Tia, and is that still hanging over him?... Then there's the virgin angle. We have this guy who was brought to tears during Men Tell All about dealing with this. If he's willing to put that on display as the Bachelor, I would find that fascinating in this day and age…It's a compelling argument if he's single and willing to do it."