Who Is Blanca Blanco, the Actress Who Wore Bright Red Dress To 2018 Golden Globes?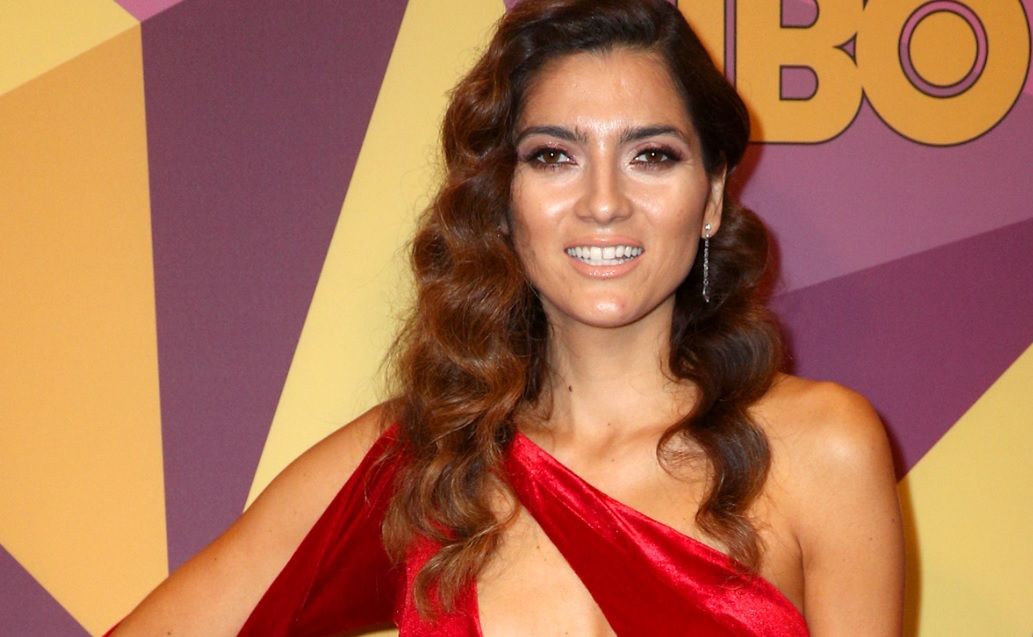 Almost every woman wore black to the 2018 Golden Globes on Sunday to promote the Time's Up movement. Well, nearly everyone: Actress Blanca Blanco broke Hollywood protocol with a red velvet dress with a thigh-high slit and plunging neckline. Naturally, it caused a stir on social media.
Blanco supports the movement, but the problem transcends fashion. "I love red," Blanco, 36, told Fox News on Monday. "Wearing red does not mean I am against the movement. I applaud and stand by the courageous actresses that continue to break the cycle of abuse through their actions and fashion style choices. It is one of many factors leading women to a safer place because of their status. I am excited about the #TimesUp movement; true change is long overdue."
The idea behind the all-black dress code was to express solidarity with the movement fighting sexual harassment—a movement sparked, in October, by the numerous rape and sexual assault allegations against media mogul Harvey Weinstein, which then spread to countless other powerful men in and out of Hollywood.
Blanco was, somewhat niavely, suprised by and hurt by the criticism. "It hurts my feelings, but I guess it's part of being in our industry," said Blanco to Fox News. "We have people who appreciate you and others that don't. The designer Atria Couture did an amazing job with my dress and I appreciate them for dressing me." She added: "Shaming is part of the problem."
She defended herself on Twitter, too, writing, "The issue is bigger than my dress color" and, "Red is passionate."
According to her profile on the Internet Movie Database, Blanco is best known for her work in the films Artificial Loyalty, Fake News, Torch and Mission Possible. Her first role was in the 2005 film Doomed Inheritance.
Blanco is a California native who, according to her IMDB page, always dreamed of being an actress. She attendedWashington State University, earning a bachelor degree in psychology and a minor in Spanish. Blanco went from there to Eastern Washington University, receiving master's degree in social work.
On Instagram, she boasts more than 53,000 followers and describes herself as "Actress,GQmagazine sexiest actress 2017, featured Vogue, Harper's Baazar's, Ok! Marie claire, elle etc." She posted multiple images from her night on the red carpet, which garnered hundreds of likes from her IG followers.
Though Blanco arguably got the most attention for not wearing black, she wasn't the only one to ignore the dress code. Actress Barbara Meier opted for a sheer floral gown.