Blatter and Platini to Face Formal Hearings in Front of FIFA Ethics Committee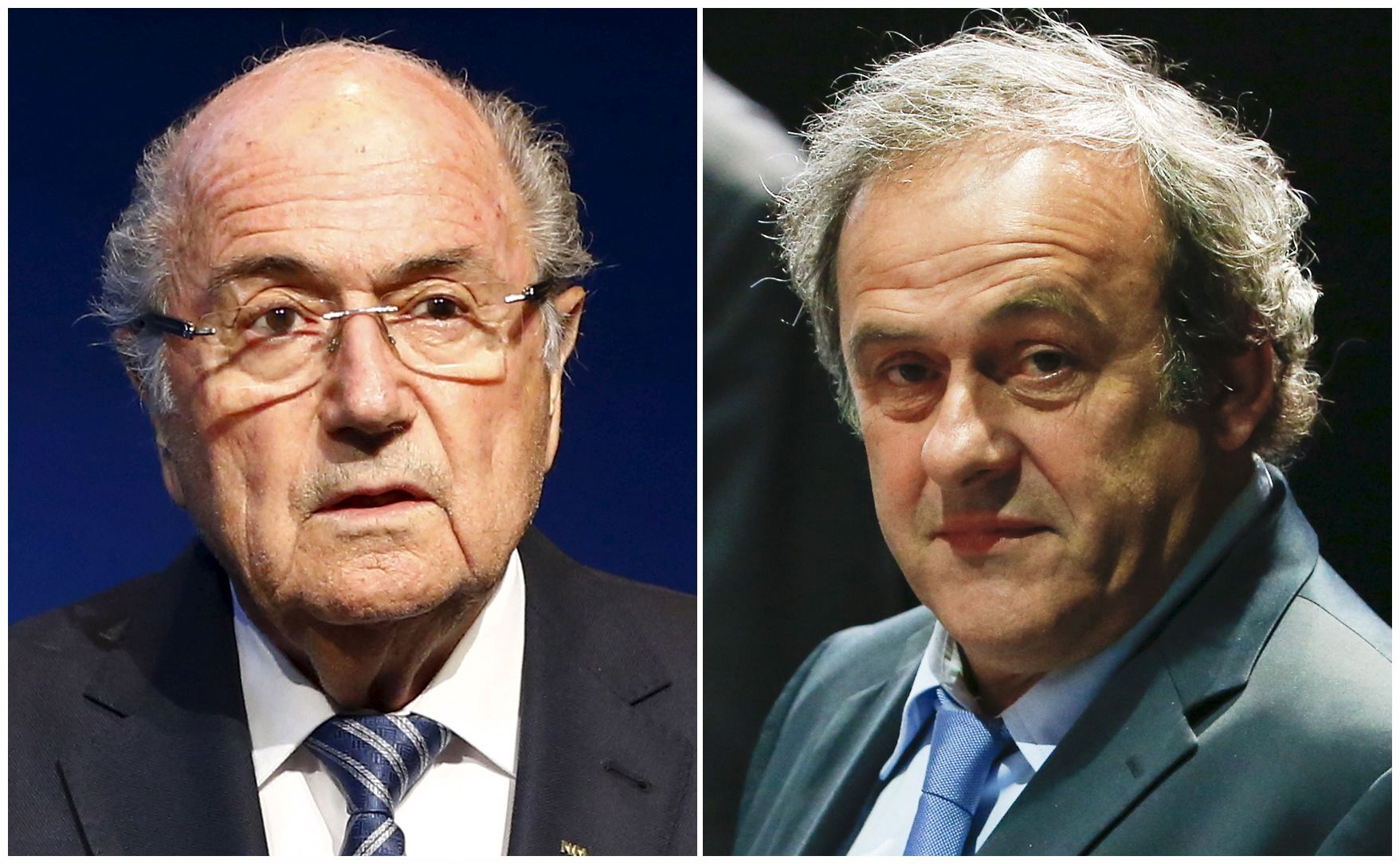 Update | FIFA's independent ethics committee announced on Monday that suspended President Sepp Blatter and vice-president Michel Platini would face formal hearings into allegations they breached FIFA's ethics code.
The committee released a statement that read: "The adjudicatory chamber has studied the reports carefully and decided to institute formal proceedings against the two officials. For reasons linked to privacy rights and the presumption of innocence until proven guilty, the adjudicatory chamber will not publish details of the sanctions requested by the investigatory chamber in its final reports.
In the course of the proceedings, both parties will be invited to submit positions including any evidence with regard to the final reports of the investigatory chamber and they may request a hearing. The adjudicatory chamber intends to come to a decision in both cases during the month of December."
If found guilty of corruption, the pair could face seven-year bans, the BBC reports .
Earlier on Monday, Blatter said he had been close to death as he lay in hospital during a mounting scandal over his time at the head of world football's governing body.
In his first public comments since emerging from treatment, Blatter told Swiss broadcaster RTS: "I was really between the angels who sing and the devil who stokes the fire. It was the angels who sang" - but did not go into details on his condition.
Blatter was admitted to hospital in early November, weeks after FIFA's ethics committee launched an investigation into his conduct and that of his former protege, European football boss Michel Platini.
The FIFA body suspended both men, then called on Saturday for sanctions against them, deepening the storm building up around the sport which is also facing criminal enquiries in Switzerland and the United States.
Blatter, who left hospital on Nov, 12, again defended his record in the interview but said he wished he had stepped down at the height of his career, after last year's World Cup in Brazil .
"I regret that I didn't say to myself 'Blatter, you have reached the peak, you have done some good things, you can't do more than this, you should stop.'"
Asked if he felt he was close to death, he replied: "I was. I was close ... The pressure was enormous."
The interview, released in part to the media late on Sunday, will be broadcast in full on Wednesday.
The committee's announcement on Saturday dealt a new blow to Platini's bid to succeed Blatter as head of FIFA.
Blatter told RFS that Platini "an honest man".
"If he comes back, then he will be elected ... and if he comes back, then I will come back as well."
"There was nothing under the table ... even in the FIFA rules, it's allowed to make a written or an oral contract," he added.
Blatter, who has been at the head of FIFA since 1998, faces criminal investigation in Switzerland over a 2 million Swiss franc (£1.3 million) payment from FIFA to Platini. Both men have denied wrongdoing.
The payment was made in 2011 for work Platini had completed nine years earlier, the Swiss attorney-general's office has said, adding Platini was considered "between a witness and an accused person".
Buffeted by scandals over the last few years, FIFA was thrown into turmoil in May by the U.S. indictments of 14 football officials, including two FIFA vice-presidents, and sports marketing executives for alleged corruption.
This article has been updated to include details of the formal hearing and the ethics committee's statement