Boy With Autism 'Left to Die' After Tricked to Drink Bleach, Reports Say
A 12-year-old boy with autism needed to be put on a life support machine after being given bleach to drink by older children, it has been alleged.
Ronnie Phillips, 12, left his home in Crawley, a town in the south of England, with his 11-year-old brother on Friday night while their mum was asleep in the house. It is believed that he and his brother then met up with some older children on the same night, where was given a drink which the children claimed was alcohol, but which was allegedly mixed with bleach, according to his mum Danielle Porter.
It has not been confirmed yet what substance was in the drink, however the police are investigating the incident which left Ronnie collapsed on the side of a road. Older brother Jimmy was said to have screamed for help, fearing that Ronnie had died, an experience that left him traumatized, according to Porter.
The pair were eventually found by an older woman who came to their aid while emergency services arrived on the scene. Ronnie was taken to St George's Hospital in London where he was placed in an induced coma. He is now off life support and is due to go back home in the coming days. It is believed that the older children ran off after the incident.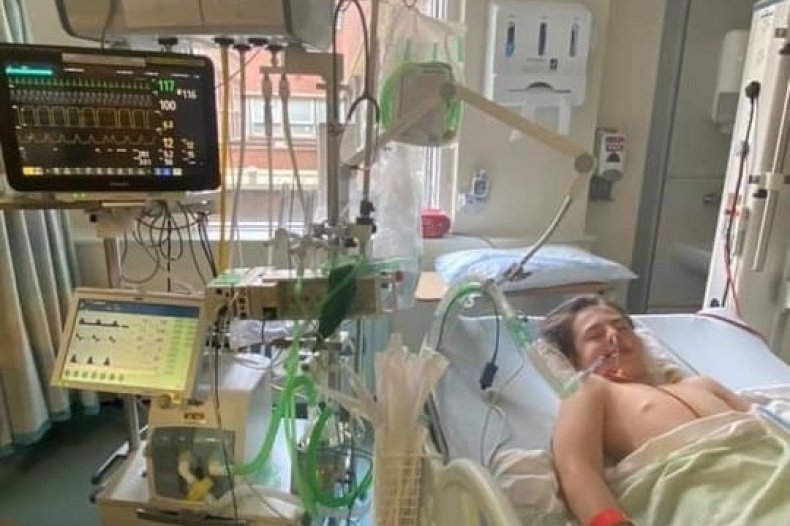 Porter is now using her son's experience to highlight the dangers of drink and drugs. She told Sussex Live: "I just want to make people realize the dangers of drink, drugs, playing stupid games and running away leaving a child to die. Kids will be kids but this sort of stuff is just ridiculous and dangerous."
A fundraising page has also been set up by Ronnie's grandmother, Tracey Willmor. She wrote on the page: "This is my 12-year-old grandson who is autistic. On Friday night some older children tricked him into drinking bleach and the result was him having to be put in a induced coma! He is now awake but can't understand why no one likes him and would do this to him when he thought they was his friends! I want to show him that people do care and are not all nasty."
The page has so far raised over £1,200 ($1,550). Sussex Police said in a statement: "Police attended Byrd Road, Crawley, shortly before 00.30am on Friday (October 9) after concerns were raised for a boy who had collapsed. The boy was taken to hospital in a serious condition. He remains in hospital in a stable condition. Enquiries are ongoing to establish the full circumstances of what happened, and to identify if any offenses have been committed. Police are currently awaiting the results of tests to determine what may have caused the boy to collapse."