Blendle, the 'Spotify of Journalism,' May Be the Antidote to Ad Blockers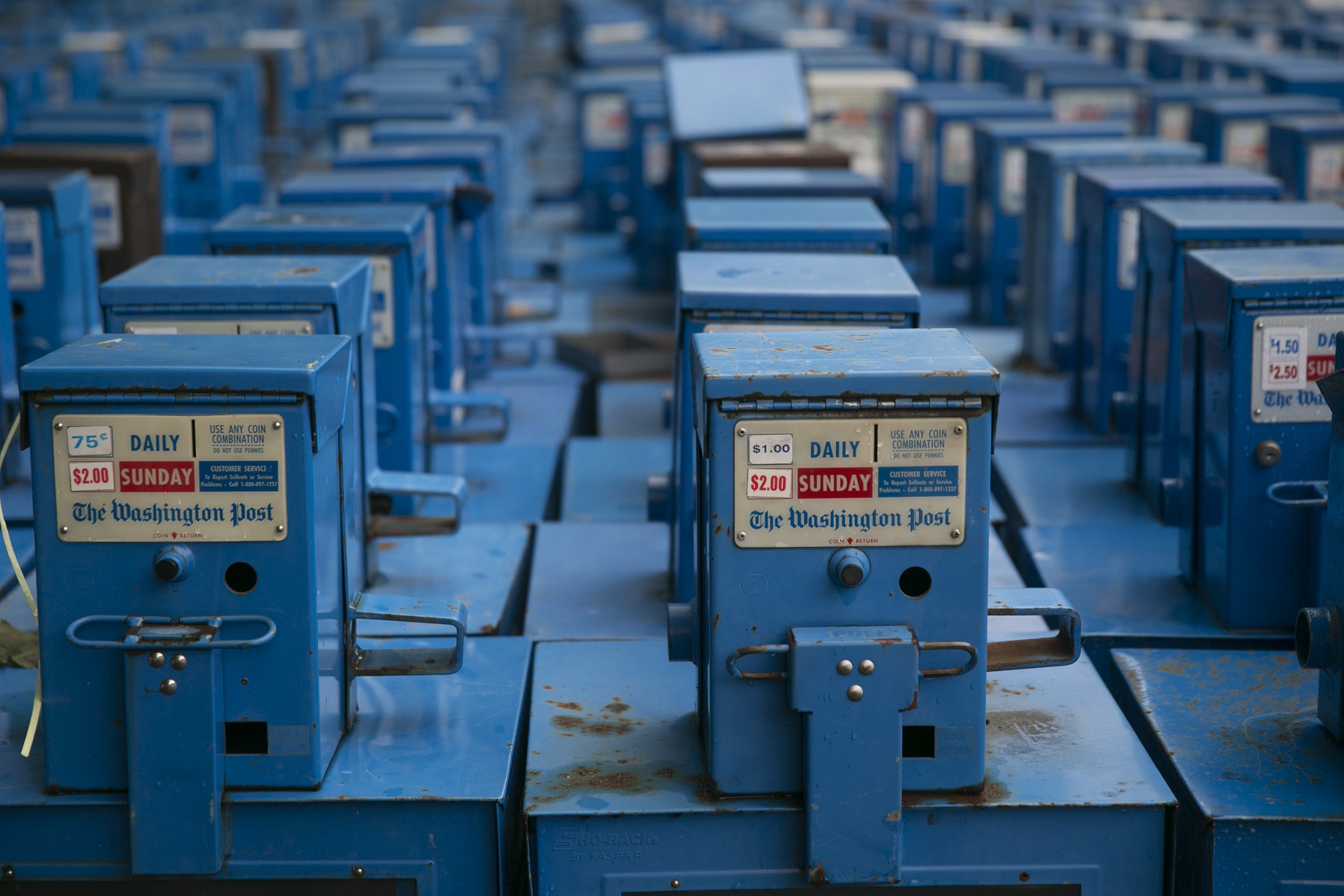 A decade ago, the music industry was in crisis. Digital technology had caused sales to plummet as streaming and illegal file-sharing services overtook CDs as the predominant method of consuming music. Ten years on and the same technology is now seen as the industry's most likely savior, with Spotify, Apple Music and Tidal offering the best hope for artists and labels looking to maintain a revenue stream. Now a Dutch startup is hoping to do the same for journalism.
Blendle, founded four years ago by two journalists, has set out to combat a "toxic mix"—the rising popularity of ad-blocking software and the steady decline in sales of newspapers and magazines. "There is a problem in the industry with how you make money with quality journalism," says Blendle co-founder Alexander Klöpping. "It's getting harder and harder for publishers. Music has its own platform. Video has its own platform. So we thought, Why hasn't it happened for journalism?"
The solution they propose—micropayments—is not new, but the implementation is. Other micropayment platforms, like Tipsy and Flattr, are not designed for paywalled sites and rely on readers voluntarily paying for content that is free. Blendle works by charging users a few cents to read individual articles published to its website and app, sourced from dozens of partner publications, including The New York Times, The Economist, Mother Jones and Newsweek. Publishers receive 70 percent of the revenue and are able to test micropayments without having to invest their resources into a custom platform.
The system has its pitfalls. Complaints of a limited catalog (not every Times article will be on Blendle, for example), as well as having to pay for articles individually rather than having unfettered access for a fixed monthly fee, have appeared in online reviews of the platform. Kl ö pping answers these criticisms by saying refunds are offered for articles that users feel were not worth their money. Meanwhile, the number of publications signing up is "snowballing."
Moving from advertising and subscription revenue to micropayments is a radical step, and it will take a significant number of users to make it work. The most recent figures released by Blendle—a privately held company—come from January 2016 and show a rise in paying users from 300,000 to 650,000 since May 2015. These readers come mostly from the Netherlands and Germany, before the U.S. launch in May, but the rate of growth is comparable to Spotify in its early years and demonstrates Blendle's potential. "It's not just some weird exotic experiment," Kl ö pping says. "It's a tangible solution, and so far it's proved a successful one."
So far, this success has been in smaller countries with foreign-language publications. Replicating it in the U.S. will be a challenge. According to Rick Edmonds, media business analyst at the Poynter Institute, micropayments can alleviate some of journalism's woes, but the industry will not be saved by Blendle alone. "It's one of a number of solutions that will contribute, along with things like events, sponsored content and crowdfunding," he says. "It's leading the pack in terms of micropayments, but publications shouldn't make it the cornerstone for their success. Not yet anyway."
Blendle, the 'Spotify of Journalism,' May Be the Antidote to Ad Blockers | Tech & Science