More than 350 blind people around the world who received retinal implants manufactured by an American company—which provide them with an artificial form of vision—discovered that the technology has been discontinued and the firm will no longer be offering repairs or replacements, sparking fears for their futures, according to a report.
Medical products company Second Sight discontinued its Argus II retinal implants in 2019, IEEE Spectrum reported in an article published Tuesday.
The implants mimic the function of the eye's photoreceptors with the help of special glasses and a video processing unit (VPU) that is worn around the waist.
In total, the Argus system costs around $150,000, not including the surgery to implant the retinal devices and the training required to help users interpret the signals from the device. The company promised customers that the system would be updated and improved over time.
But one year after the discontinuation of the Argus II retinal implants, Second Sight nearly went out of business. And in February, 2022, the company announced a proposed merger with biopharmaceutical company Nano Precision Medical (NPM).
None of Second Sight's executives are due to be on the leadership team of the new company, which will focus on the development of innovative drug and device implants that treat chronic diseases with high medical need, including a brain implant called Orion that is also designed to provide blind patients with a form of artificial vision.
IEEE Spectrum reported that Second Sight sent Argus patients a letter on July 18, 2019 saying that the company would be phasing out the retinal implant technology as the company shifted its focus to the Orion devices instead.
In the letter, Second Sight assured Argus patients that it would still be supporting their devices as before.
"Second Sight will be maintaining a full team of Customer Care and Vision Rehab Specialists accessible to you as we have in the past. In addition, we have taken all measures to ensure the ongoing supply needs for your device," the letter said, according to IEEE Spectrum.
But company insiders told the media outlet that support for the Argus devices fell by the wayside after the delivery of the letter. To add to the woes of Argus patients, by early 2020, the company was experiencing financial difficulties amid the COVID-19 pandemic that led the firm to lay off the majority of its employees and announce its intentions to "wind down operations."
IEEE Spectrum reported that the company did not inform customers of its financial situation and the fact it had been forced to lay off most of its staff.
In a statement, Second Sight said the reduced workforce "was unable to continue the previous level of support and communication for Argus II centers and users."
After IEEE Spectrum contacted Second Sight, the company then informed Argus users and clinicians that it would do its "best" to provide "virtual support." But patients would no longer be able to repair or replace their Argus implants, although the company said it had a limited supply of spare VPUs and glasses.
Some Argus patients have voiced their concerns about what this lack of real support for the obsolete system meant for them.
One user, Jeroen Perk, was left without vision when his VPU system broke in November, 2020.
"I had no vision, no Argus, and no support from Second Sight," he said.
Perk thought about having the device surgically removed but eventually managed to source some spare parts from the Argus community.
Another Argus patient, Terry Byland, whose system is still working, said: "As long as nothing goes wrong, I'm fine. But if something does go wrong with it, well, I'm screwed. Because there's no way of getting it fixed."
Apart from the prospect of losing their artificial vision, Argus patients are also facing the possibility that a defunct implant in the eye could, in some cases, cause medical complications or interfere with procedures, such as MRI scans. In addition, the devices can be painful or expensive to remove.
Adam Mendelsohn, chief executive of Nano Precision Medical, the company with which Second Sight is planning to merge, told the BBC that it would consider the issues once the merger had been completed. This is scheduled to take place in mid-2022.
"I do intend to make this one of our priorities if and when I assume my leadership position in the combined company," Mendelsohn said.
Elizabeth Renieris, professor of technology ethics at the University of Notre Dame, Indiana, said the Second Sight story should serve as a cautionary tale.
"This is a prime example of our increasing vulnerability in the face of high-tech, smart and connected devices which are proliferating in the healthcare and biomedical sector," she said.
"These are not like off-the-shelf products or services that we can actually own or control. Instead, we are dependent on software upgrades, proprietary methods and parts, and the commercial drivers and success or failure of for-profit ventures."
Newsweek has contacted Second Sight for comment.
In a statement provided to Newsweek, Nano Precision Medical said: "Our team at Nano Precision Medical (NPM) very much appreciates the reporting performed by IEEE which provided useful perspective and analysis that, assuming the proposed merger consummates, will be considered along with a myriad of other factors as we assess the best strategic options for Second Sight's visual prosthesis business moving forward."
Update 2/23/22, 6:30 a.m. ET: This article was updated to include a statement from Nano Precision Medical.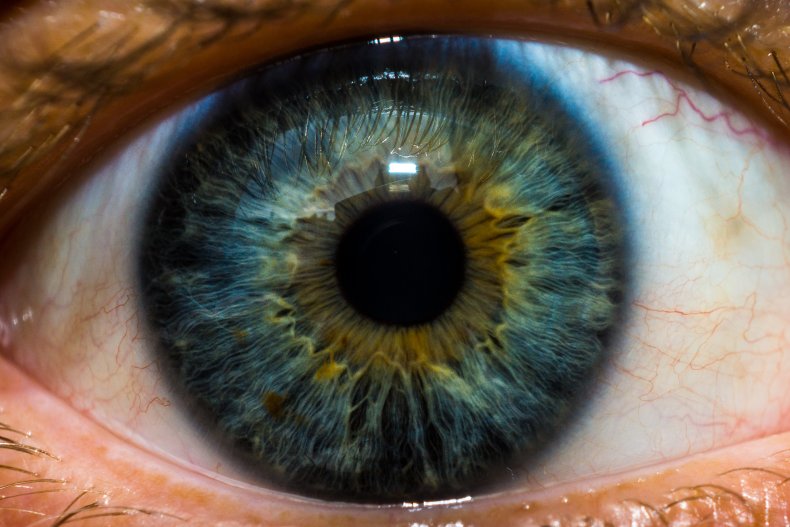 Uncommon Knowledge
Newsweek is committed to challenging conventional wisdom and finding connections in the search for common ground.
Newsweek is committed to challenging conventional wisdom and finding connections in the search for common ground.
About the writer
Aristos is a Newsweek science reporter with the London, U.K., bureau. He reports on science and health topics, including; animal, mental health, and psychology-related stories. Aristos joined Newsweek in 2018 from IBTimes UK and had previously worked at The World Weekly. He is a graduate of the University of Nottingham and City University, London. Languages: English. You can get in touch with Aristos by emailing a.georgiou@newsweek.com.