'Blind' Solidarity With U.S. Will Put Europe in a 'Coma,' Russian Lawmaker Claims As Moscow Lauds Macron NATO Criticism
Russian diplomats and lawmakers have been celebrating French President Emmanual Macron's warning that the NATO alliance is experiencing "brain death" due to erratic American foreign policy.
On Thursday, a senior Russian lawmaker said Europe should separate itself from U.S. policy or risk damaging the continent's future prospects.
Russia has always considered NATO an existential threat, and believes the alliance's continued expansion is part of an aggressive strategy to contain and weaken Moscow and its allies.
Macron's comments then, came as a welcome surprise for the Kremlin. The president told The Economist that Europe could no longer rely on the U.S. and that "we are currently experiencing is the brain death of NATO."
He added that Europe must start thinking and acting as a geopolitical power, otherwise the bloc will "no longer be in control of our destiny."
Leonid Slutsky, the chairman of the Russian lower house's Foreign Affairs Committee, tweeted his agreement with Macron's warning.
He wrote on Twitter, "Macron says that NATO is brain-dead, which is an accurate diagnosis. Blind Euro-Atlantic solidarity will eventually lead Europe to a coma."
He added that it is time for the European Union to stop "following in Washington's footsteps" and adopt "a policy that would be in line with the interests of all European countries."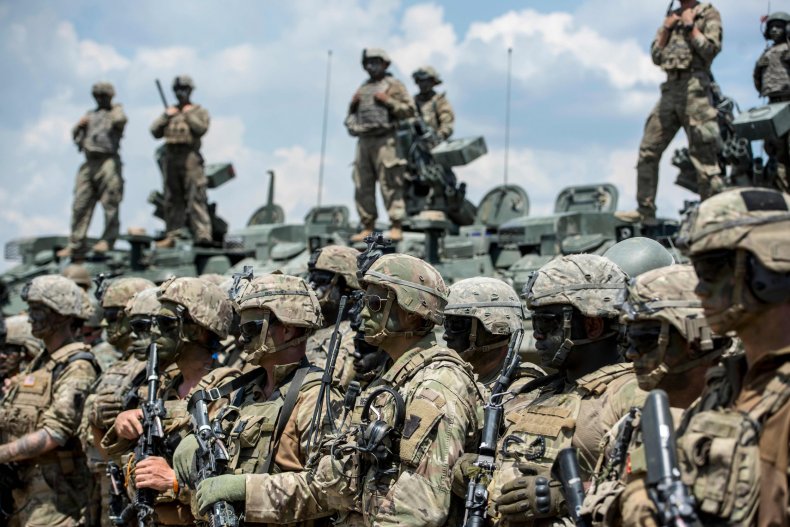 It is no surprise that Russian politicians would agree with Macron's statement, given Moscow's constant efforts to drive a wedge between the Western allies and weaken the bloc.
The Kremlin has also warned that the expansion of the alliance to include countries like Georgia or Ukraine could lead to war. In August, for example, President Dmitry Medvedev said Georgia's addition to NATO could result in a "horrible" conflict. He accused the alliance of pursuing a policy that was a "threat to peace."
Indeed, one of the main drivers behind Russian President Vladimir Putin's interference in Ukraine was to prevent Kiev drifting too close to the West.
Also on Thursday, Foreign Ministry spokesperson Maria Zakharova wrote on Facebook that she concurred with Macron's "brain death diagnosis. "How very true," she wrote. "It is a clear definition of NATO's current situation."
Zakharova also suggested that Europe's violent history culminated in two world wars and left behind a legacy of destruction and colonialism.
Though she noted that European economic and political integration "eventually put an end to European squabbles," she claimed "they also resulted in the current identity and development crisis."
The graphic below, provided by Statista, illustrates the amount of military spending by NATO members.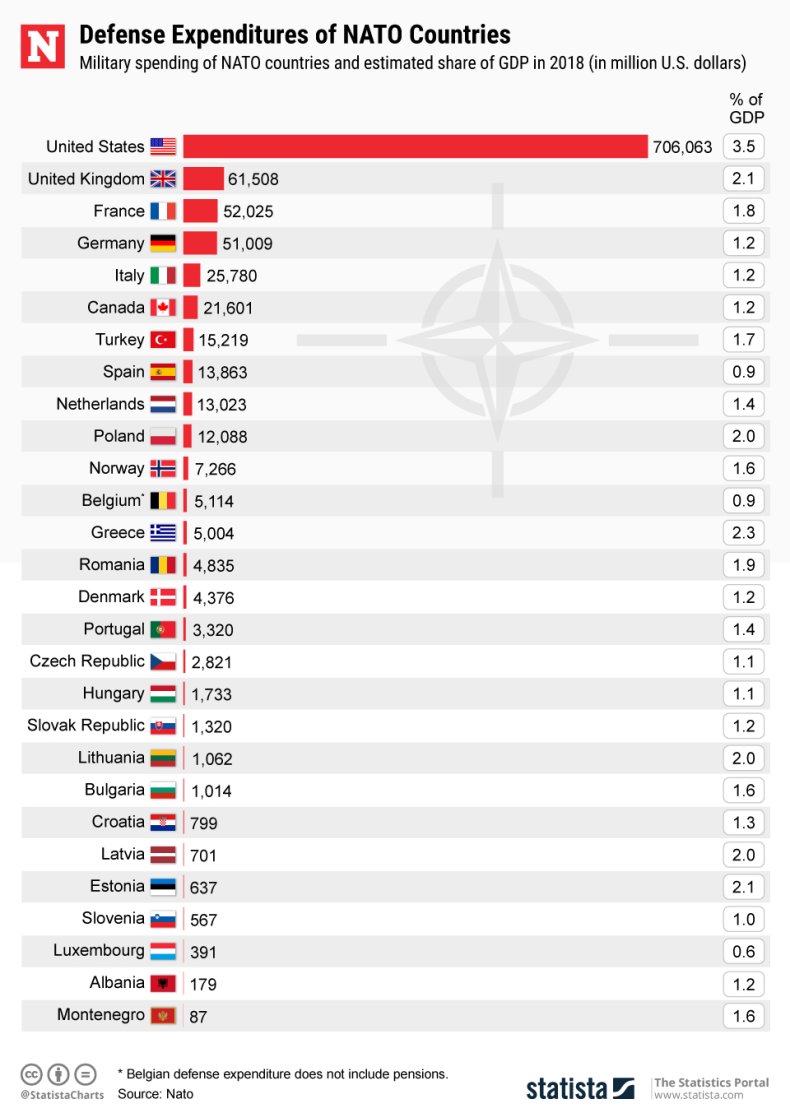 This article was updated to include an infographic.