Blippar App Brings Facial Recognition to The Masses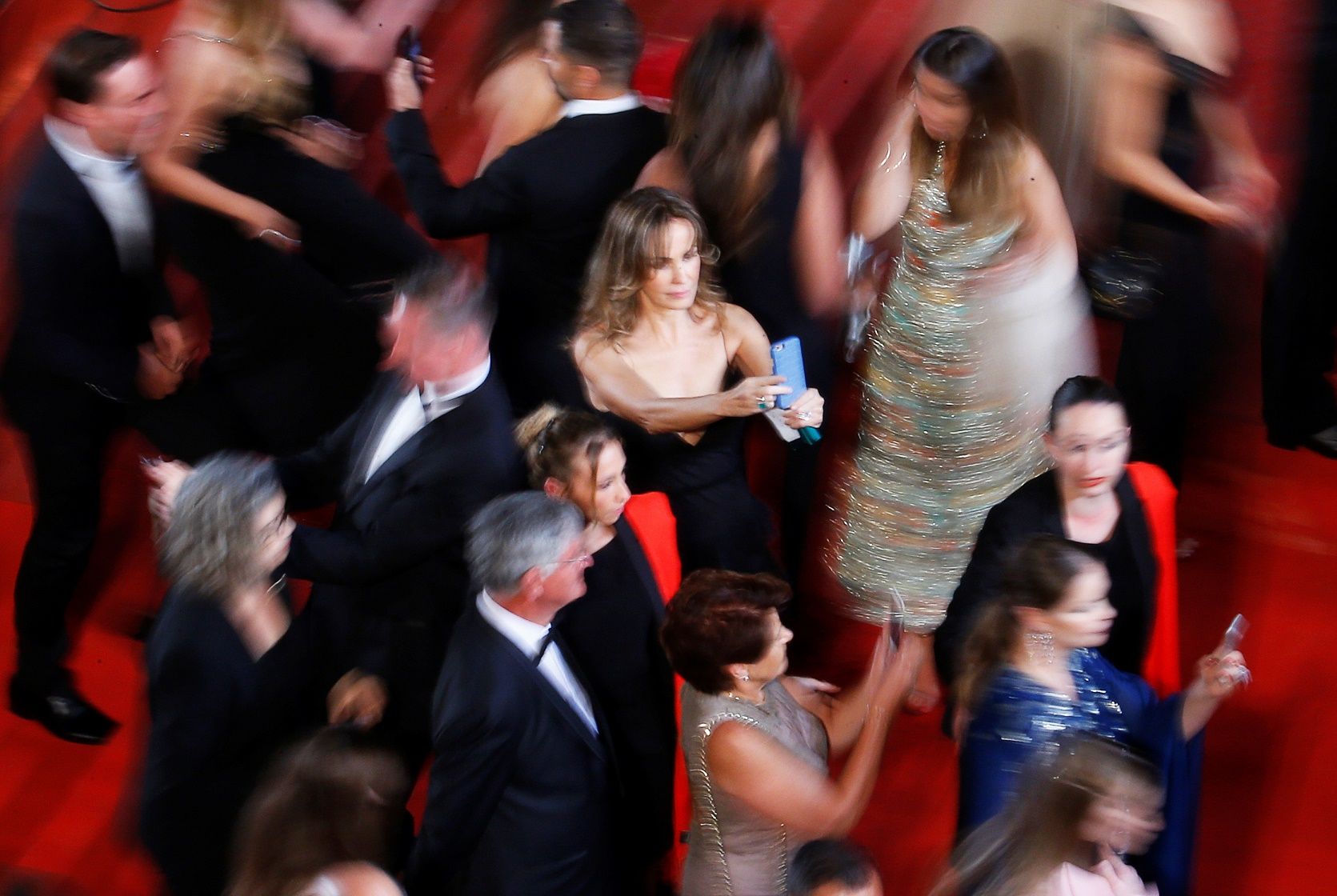 Augmented-reality app Blippar is introducing facial-recognition software that would allow users to scan faces with their smartphones and profile them.
Billed as the world's first facial recognition for phones, the app would make it possible for people to scan faces—either in print, on TV or in real life—and learn their name and other information.
"Augmented Reality Face Profiles will change the way we communicate and express ourselves," said Ambarish Mitra, Co-Founder and CEO of Blippar. "Our face is our most expressive form of communication and with this release we are allowing this to become digital for the first time.
"Our facial recognition technology combined with our knowledge graph enables people to express themselves through the things they love, including their hobbies, opinions, key fun facts, and so much more."
A database of the faces of 70,000 public figures has already been created, and users are able to scan their own faces in order to add them to the database. It is also possible to add people's faces to the database without their permission, which may raise privacy concerns.
Blippar's AR Face Profiles are part of a much larger project by the firm to create a 'visual browser' that allows users to learn about the world around them through their smartphones.
Combining machine learning with augmented reality, the Blippar app is able to identify things using a smartphone's camera—be it brands, everyday objects or works of art. Information is then provided about the item scanned, such as its name and history.
Other firms exploring the technology include Facebook, which already uses it to automatically tag users' photos on its social network. In November, Facebook acquired facial recognition startup Facio Metrics last month in an effort to improve its current system.