Blippi Live: Presale Tickets Information and Tour Dates Announced for Children's Musical
Blippi, the YouTube sensation loved by children everywhere, is taking its show on the road.
Created by Stevin John in 2014, the show features the character Blippi—played by John—and aims to educate children on topics like colors, numbers and much much more. The YouTube channel has 7.51 million subscribers.
"My goal with Blippi was to bring positive emotions and memories to the act of learning," says John on the official Blippi website. After a few weeks of doodling wardrobe ideas, brainstorming the characters' names and jotting down video topics, John decided to host the show himself.
The live show, which is designed for children aged between two and six, will feature singing, dancing and new adventures. The show is expected to be 80 minutes in length, with a 20-minute intermission.
The tour starts today (February 19, 2020) in Atlanta, Georgia, and will finish in July 2020 in New Jersey. Tickets can be bought at local box offices with additional "meet and greet" upgrades available, where families can meet the stars of the show. If families wish to buy tickets online, they can visit Ticketmaster for both event tickets and meet-and-greet upgrades.
Blippi the Musical Tour Dates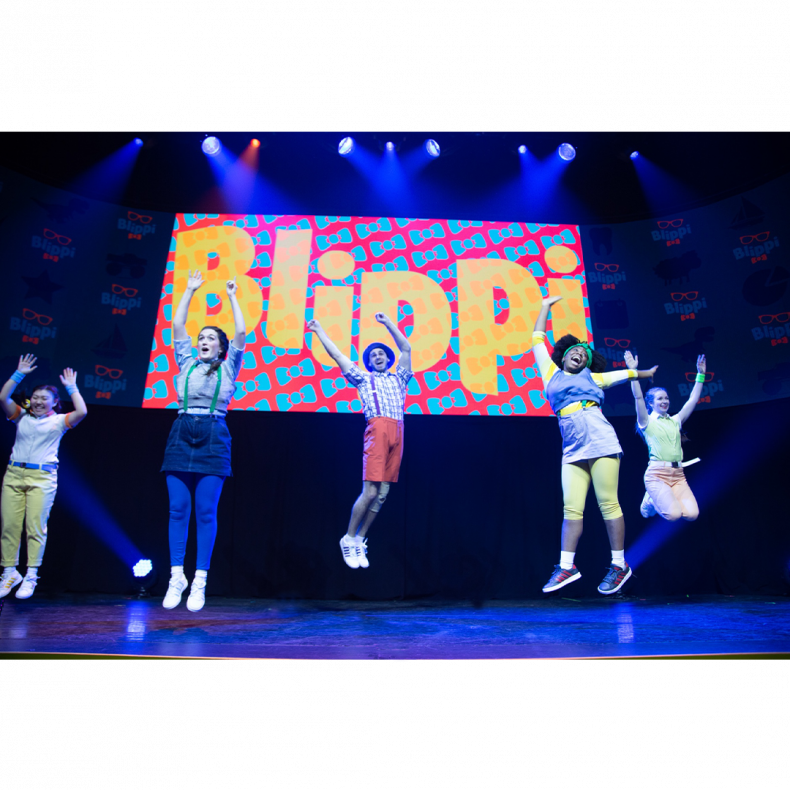 The North America tour visits the following cities over the next five months:
February 19, 2020—Atlanta, Georgia: Cobb Energy Performing Arts Centre
February 20, 2020—Durham, North Carolina: DPAC
February 21, 2020—Columbus, Ohio: Palace Theatre
February 22, 2020, 1:00 p.m. local time—Rosemont, Illinois - Rosemont Theatre
February 22, 2020, 5:00 p.m. local time—Rosemont, Illinois - Rosemont Theatre
February 23, 2020—Milwaukee, Wisconsin: Riverside Theater
February 25, 2020—Pittsburgh, Pennsylvania: Byham Theater
February 26, 2020—Wilkes-Barre, Pennsylvania: F.M. Kirby Center for the Performing Arts

February 27, 2020—Brookville, New York: Tilles Center for the Performing Arts
February 28, 2020—Rochester, New York: Kodak Center
February 29, 2020, 12:00 p.m. local time—Toronto, Ontario: Queen Elizabeth Theatre
February 29, 2020, 4:00 p.m. local time—Toronto, Ontario: Queen Elizabeth Theatre
March 1, 2020—Akron, Ohio: Akron Civic Theatre
March 3, 2020—Davenport, Iowa: Adler Theatre
March 4, 2020—Ralston, Nebraska: Ralston Arena
March 5, 2020—Madison, Wisconsin: Orpheum Theater
March 6, 2020—St. Charles, Missouri: The Family Arena
March 7, 2020—Des Moines, Iowa: Des Moines Civic Center
March 8, 2020—Minneapolis, Minessota: The State Theatre
June 1, 2020—North Charleston, South Carolina: North Charleston Performing Arts Center
June 3, 2020—Orlando, Florida: Dr. Phillips Center - Walt Disney Theatre
June 4, 2020—Albany, Georgia: Albany Civic Center
June 6, 2020—Charlotte, North Carolina: Belk Theater
June 7, 2020—Montgomery, Alabama: Montgomery Performing Arts Centre
June 8, 2020—Huntsville, Alabama: Von Braun Center Concert Hall
June 10, 2020—Southaven, Mississippi: Landers Center
June 11, 2020—Jackson, Mississippi: Thalia Mara Hall
June 12, 2020—Shreveport, Lousiana: Shreveport Municipal Auditorium
June 13, 2020—Little Rock, Arkansas: Robinson Performance Hall
June 14, 2020—Dallas, Texas: The Theatre at Grand Prairie
June 15, 2020—Austin, Texas: Bass Concert Hall
June 16, 2020—Beaumont, Texas: Ford Park Arena
June 17, 2020—Midland, Texas: Wagner Noel Performing Arts Center
June 19, 2020—Oklahoma City/Midwest City, Oklahoma: Hudiberg Chevrolet Center
June 20, 2020—Kansas City, Missouri: Kauffman Center
June 21, 2020—Colorado Springs, Colorado: Pikes Peak Center
June 21, 2020, 2:00 p.m. local time—Denver, Colorado: Paramount Theatre
June 21, 2020, 5:30 p.m. local time—Denver, Colorado: Paramount Theatre
June 24, 2020—Las Vegas, Nevada: Orleans Arena
June 25, 2020—Phoenix, Arizona: Arizona Federal Theatre
June 26, 2020—San Diego, California: The Magnolia
June 27, 2020—Riverside, California: Fox Performing Arts Center
June 28, 2020—Oakland, California: Fox Theater
June 29, 2020—San Jose, California: San Jose Civic
July 8, 2020—Richmond, Virginia: Altria Theater
July 9, 2020—Macon, Georgia: City Auditorium at Macon Centreplex
July 20, 2020—Louisville, Kentucky: The Louisville Palace
July 11, 2020—Indianapolis, Indiana: Clowes Memorial Hall
July 12, 2020—Detroit, Michigan: Fox Theatre
July 13, 2020—Nashville, Tennessee: Tennessee Performing Arts Center
July 15, 2020—Binghamton, New York: Forum Theatre
July 17, 2020—Pittsburgh, Pennsylvania: Byham Theater
July 18, 2020—Philadelphia, Pennsylvania: Merriam Theater
July 19, 2020—Newark, New Jersey: Prudential Hall at NJPAC
Some venues may require all persons entering the theater to have a ticket. Please ask your local box office if you have a specific question. Further, some of the events listed above have not yet released tickets so it is worth signing up to the Blippi the Musical mailing list to receive updates on when these tickets will be released.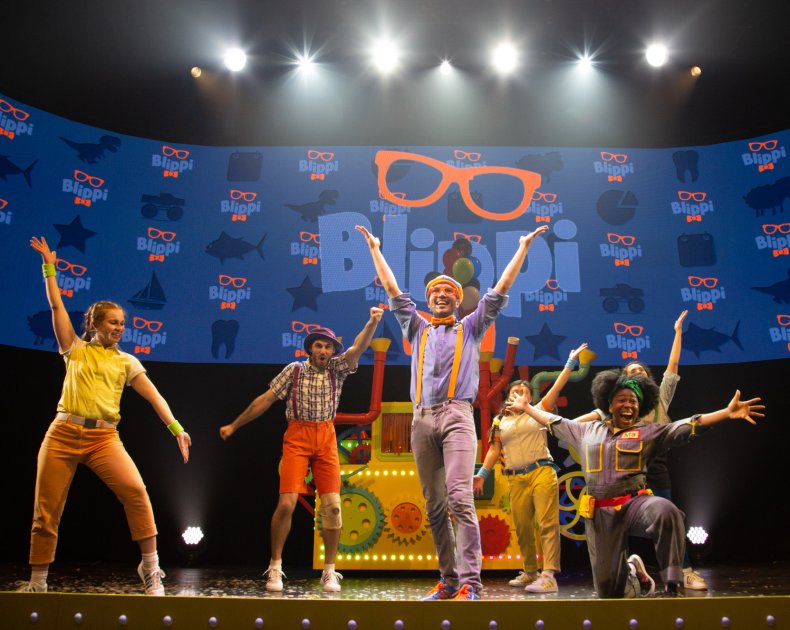 Is Stevin John in the live show?
According to the official website for Blippi the Musical, the creator of Blippi, Stevin John, will not be performing in the live show. Instead, the character of Blippi will be performed by another actor, who is yet to be announced.
John is still the writer behind the Blippi character.
How do I get a presale ticket code for Blippi the Musical?
In order to receive a presale code for the show, fans must first sign up for the Blippi the Musical email list found on the home page and follow the show on social media. According to the official Instagram account, the code is BLUE to access the presale tickets.
Merchandise can be bought on the official store or at the event, including character toys, light-up activations, branded articles and clothing, activity books and more.
What is the Meet-and-Greet Upgrade and what does it include?
Families will get the opportunity to meet Blippi if they upgrade their tickets. The package includes an after-show meet-and-greet photo opportunity with Blippi as well as an exclusive Blippi the Musical souvenir. It lasts about 30 minutes.
According to the website, meet-and-greet ticket holders should go to the check-in table prior to the event itself to pick up the information package. Each adult and child in a group must have a "Meet and Greet" ticket—children will not be allowed access without a paid adult.