'Blister' Turns Out to Be a Snail Living Under Boy's Skin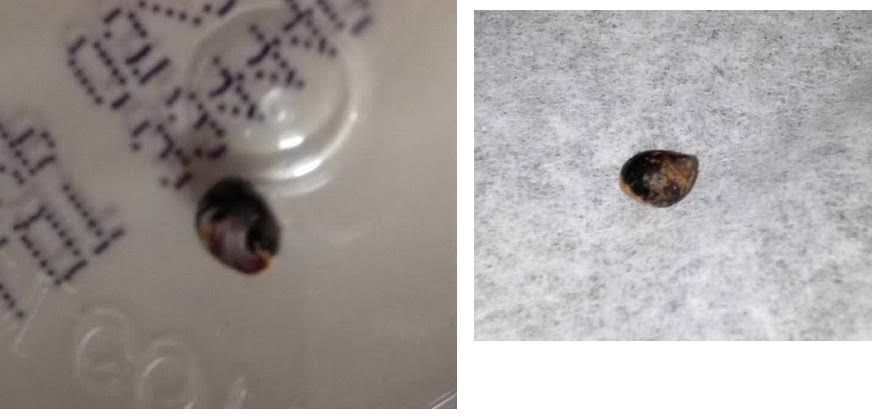 A fun trip to the beach took what turned out to be an odd turn for an 11-year-old boy in Southern California.
The boy suffered what appeared to be a minor injury—he scraped an elbow on a rock—but it seemed to be getting worse after a week had passed.
The "blister" on the injured area was growing, so the boy's parents took him to a doctor to have it examined. Upon having the wound drained—the standard procedure for skin abscesses—his doctor discovered a sea snail.
The chequered periwinkle seasnail measured about 4 millimeters, and it was still living when it was found, according to a report published in BMJ Case Reports.
"First, I thought it was a small blood clot inside the abscess or perhaps interesting sebaceous material. But as I cleaned it off and felt the stone-like texture, noticed the swirl, I knew it could only be a snail," Albert Khait, an assistant professor of pediatrics at Loma Linda University, who treated the boy, told Newsweek via e-mail.
"I think everyone was surprised, but myself and my young patient were simply excited. I said, 'You have a snail.' And he said, 'Cool!'" he added.
Although this is the first case of a marine snail living under human skin to be documented in medical literature, a widely reported story in the summer of 2013 described a very similar incident.
"It looked like a rock. It was a black thing." Rachael Franklin, the mother of the 4-year-old boy involved in that story, told CNN. "I put a paper towel and I'm like, 'That is a weird looking rock. It has swirls on it,' and I turn it over and it is a sea snail."
The two snails were of the same species, and both incidents occurred in California and involved falls in tide pools.
Despite being lodged under the skin for more than a week, the snail was likely able to survive because it's used to harsh conditions and was able to avoid becoming dried out by sealing moisture in its shell. Although it's rare that one will encounter a living organism beneath the skin, the authors of the report warn that doctors should be aware that it's possible.
"Clinicians should maintain a high index of suspicion for possible foreign body inoculation of intertidal seasnails when the patient's history includes recent trauma near tide pools," Dr. Khait and his colleagues wrote.
A week after the boy had the snail removed, his family reported he had a full recovery. If he hadn't had his wound checked out, he likely could have contracted a serious bacterial infection.