Blizzard Activision Servers Down? Players Can't Connect to 'Overwatch,' 'Call of Duty' and More
On Tuesday night, Activision Blizzard's video games started to encounter server issues. With the massive influx of people staying inside this week, there had to be quite a few that wanted to spend their time playing World of Warcraft, Overwatch and the newly released Call of Duty battle royale, Warzone.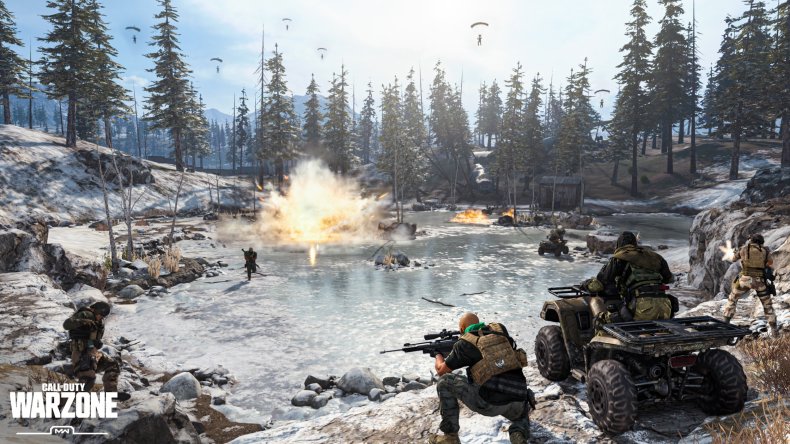 Are Blizzard Servers Down?
According to Down Detector, Blizzard games started to experience server issues sometime around 10 p.m. EST. Players were kicked out of their matches and games; I was personally removed from a Hearthstone Arena game that I definitely would not have lost. Currently the games affected seem to be Call of Duty Modern Warfare, Warzone, Overwatch and Hearthstone. World of Warcraft seems to be up and running according to its Realm Status page.
Update: Over the past few days, multiple DDoS attacks have been hitting Blizzard servers. Massive amounts of packet information are being sent to the game company's servers, causing them to lag or shut themselves down. Unfortunately, there still isn't much that can be done while the attacks continue.
The Blizzard Customer Service Twitter page tweeted that the issue could have to do with their "authentication servers." It's unclear how long the issue will last but at least Blizzard's best server detectives are on it.
The problem mainly seems to be affecting PC players who use the Battle.net client. In the client, players are reporting that they can't seem to stay connected to the Blizzard servers, with the connection constantly being found and lost. Once the connection is found, you get thrown back into the queue where you have to wait. The cycle will repeat itself until Blizzard fixes the server issues or you give up to play something else. Unfortunately, players can't play until this problem is fixed.
Those who want to dive with D.Va or play Murloc Shaman are rushing to Twitter to share their thoughts.
"Ahaaaa thanks blizzard..." Twitter User @SpecsOW wrote, sharing an image of the "It's a busy day for Blizzard Services!" error screen.
"blizzard servers down #Overwatch. instant chat reaction in overwatch: - CORONA VIRUS -SHIT IS REAL - THIS SHIT IS GETTING REAL," Twitter user @psychicdeath_ wrote, showing Overwatch's error screen.
"@Blizzard_Ent queue to go online then a queue for MW and I'm the only one in queue?" Twitter user @WhiteTrollface asked, sharing the Modern Warfare error screen.
"When blizzard and warzone servers are down when we're on quarantine," Twitter user @BostonBrad_ wrote, with a gif illustrating a thought most likely held by many of Blizzard's customers: "Come on."
Newsweek will update this story with any updates to the servers.