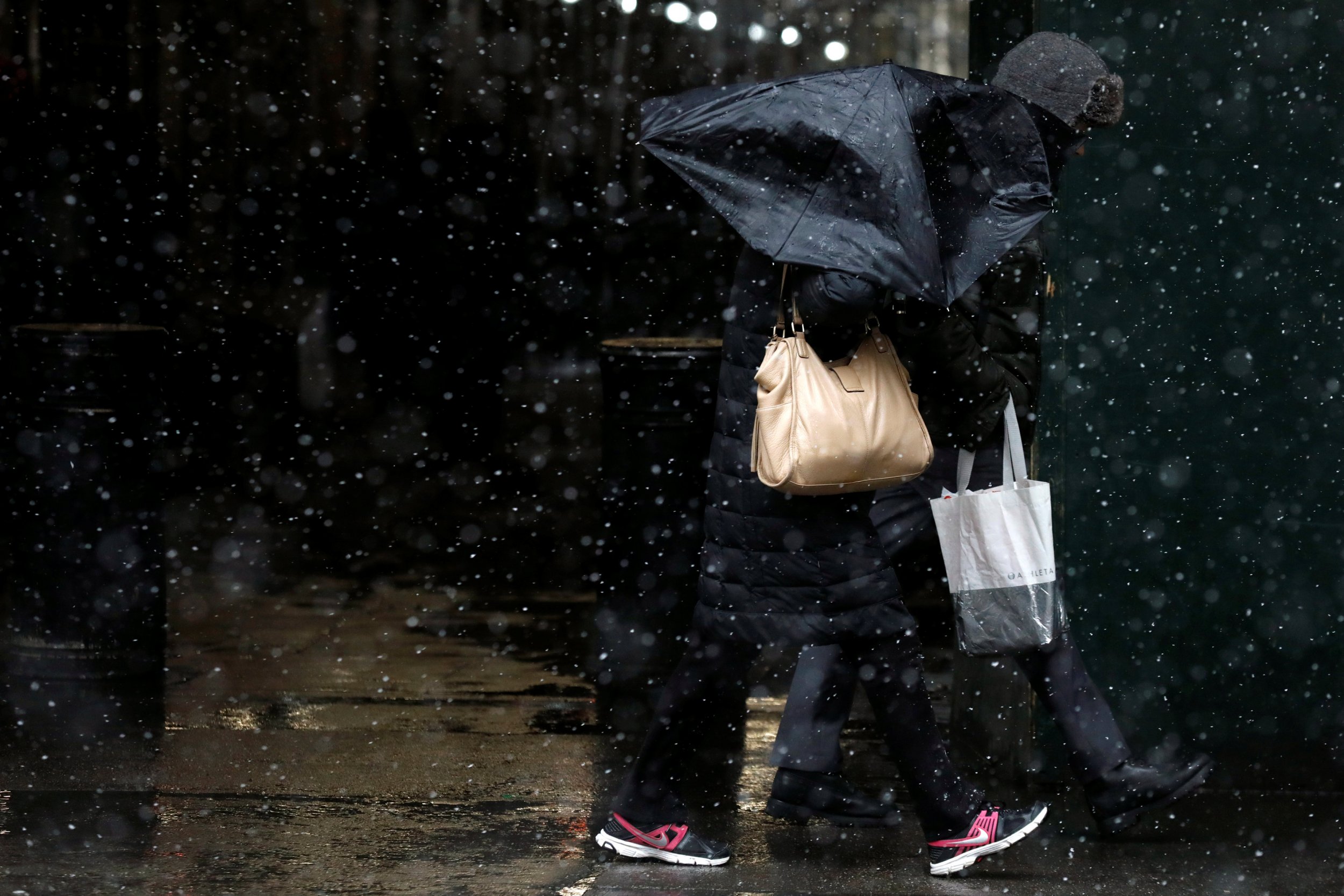 Weather forecasters on Sunday put the greater New York City area under blizzard watch, saying there was potential for a major winter storm from Monday night into Wednesday with 12 to 18 inches of snow expected.
The storm raised the potential for dangerous travel and power outages with damaging wind gusts up to 50 mph possible across eastern Long Island and southeastern Connecticut, the National Weather Service said.
The potential for blowing snow and strong winds could lead to "whiteout" conditions with visibility as poor as a quarter mile, the service said. Sub-freezing temperatures were forecast in the upper 20s.
Meanwhile, in the western United States, the service forecast potentially record-setting heat in the four corners states of Arizona, Colorado, New Mexico and Utah, where temperatures were expected into the 90s Fahrenheit in some places.