Blizzard Servers Down or Offline? Authentication Issues Causing Long Login Queues for Hearthstone, Overwatch and More
Blizzard servers are currently experiencing issues, keeping players from logging into their games. Players trying to access Hearthstone, Diablo 3, Overwatch, World of Warcraft, Destiny 2 or any of the other games that require Battle.net are seeing error messages and a massive login queue. "It's a busy day for Blizzard servers," the error message says. "To help everyone out, you've been placed in a queue. Queues from range from a few minutes up to above multiple hours.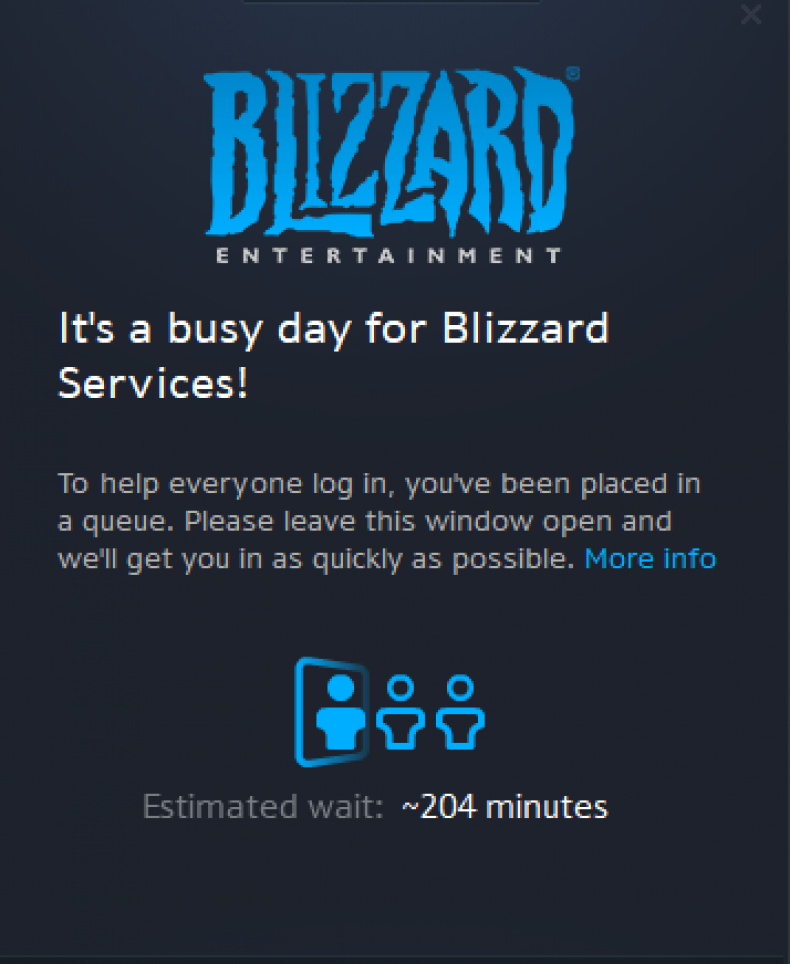 Is Blizzard Down?
According to Down Detector, Battle.net has been experiencing issues since 9 p.m. EST. Blizzard customer service has tweeted that they are aware of the problem and are looking into a solution to fix it. In the meantime, you'll have to try another game to bide your time. Fortnite servers are currently up, so that's a game you can try out.
Fans online have flocked to Twitter to share their discontent for the servers going down.
Are you upset that Battle.net is down? Tell us in the comments.