Widowmaker 'StarCraft' Skin Just Part of Blizzard's 20th Anniversary Celebration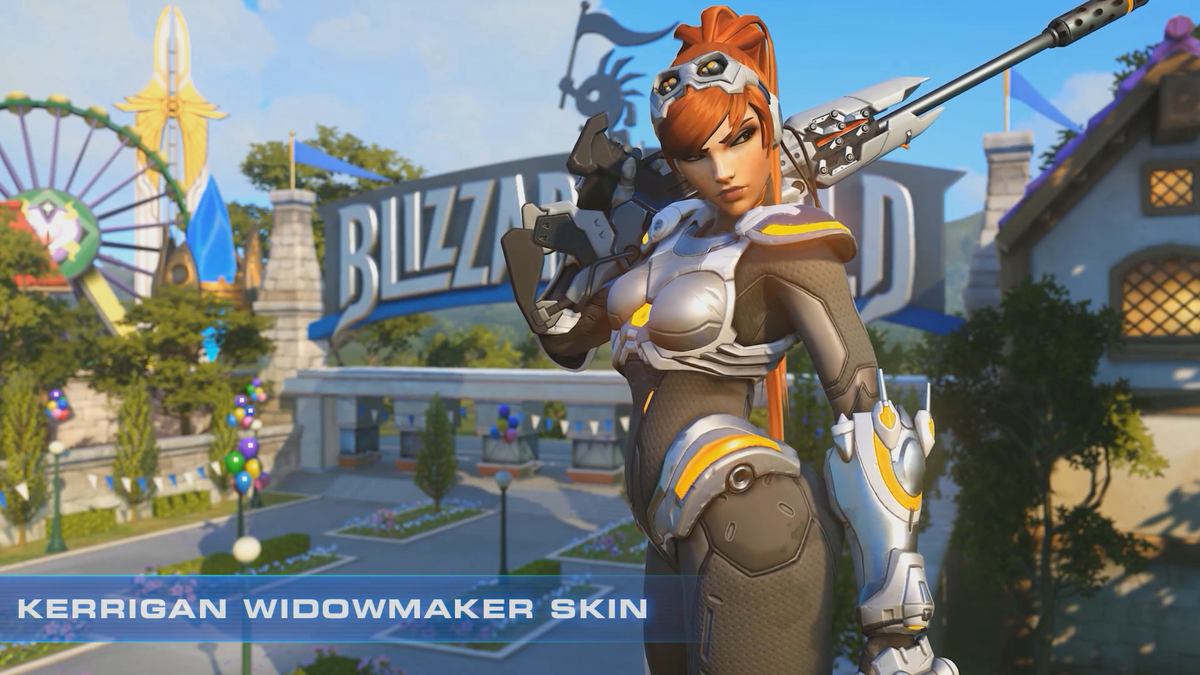 StarCraft turns 20 this year, and Blizzard is celebrating with interstellar goodies across all its games. Like the Diablo celebration last year, fans who log in to Heroes Of The Storm, Overwatch and more will receive cosmetics only available for a limited time. Revealed at IEM on Sunday, this event will last throughout March and April, though each game will have different bonus items. There's a new Overwatch Widowmaker skin, Diablo III cruiser pet, classic StarCraft inspired UI, Heroes Of The Storm portrait and a Hearthstone Brawl.
Blizzard Starcraft Anniversary Goodies: How To Get Widowmaker Skin, Diablo III Cruiser And More
Here's the full list from Blizzard's website: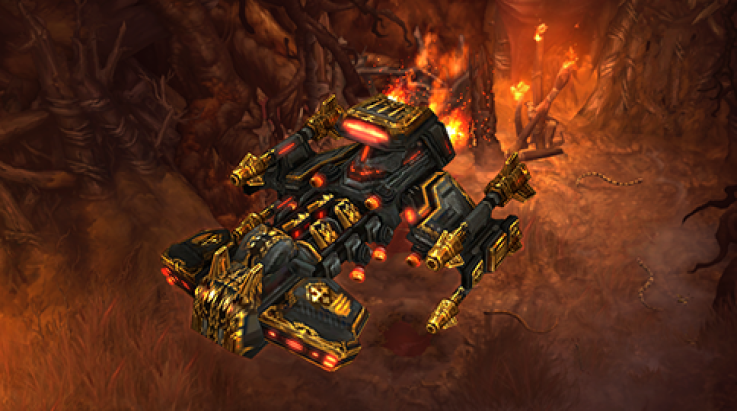 StarCraft: Remastered UI Skin: Log in to StarCraft: Remastered after March 6 to receive a commemorative 20th Anniversary UI Skin for StarCraft: Remastered.
StarCraft 2 UI Skin: Log in to StarCraft 2 after March 6 to receive a special UI Skin for each race. Additionally, log in between March 6 and April 3 to receive a Portrait and Decal.
Diablo 3 Cruiser: Log in to Diablo 3 after March 6 to receive Dominion's Revenge, a fearsome Battlecruiser-themed Pet.
Overwatch Kerrigan Widowmaker Skin: Log in to Overwatch between March 6 and April 3 to receive the Sarah Kerrigan Ghost skin for Widowmaker.
Heroes of the Storm Portrait: Log in to Heroes of the Storm between March 27 and April 7 to receive a 20th Anniversary Portrait for Protoss, Terran and Zerg.
Hearthstone Starcraft Tavern Brawl: Play a StarCraft -inspired Tavern Brawl between March 21 and 25 to receive three Kobolds & Catacombs packs!
World Of Warcraft Quest & Companion Pets - this is by far the most adorable, forcing you to do the "salute" emote at a StarCraft -themed pet. Between March 31 and April 6, salute one of the following StarCraft-themed companion pets — Zergling, Grunty, Mini Thor, Baneling, or Zeradar — to receive the "Salute to StarCraft" Feat of Strength.

How To Get Feat of Strength

Zergling is available in the WoW: Collector's Edition, Grunty from past Blizzcon events, Mini Thor from StarCraft II: Wings of Liberty Collector's Edition, Baneling from StarCraft II: Heart of the Swarm Collector's Edition and Zeradar from StarCraft II: Legacy of the Void Collector's Edition.
Is a Feat Of Strength worth buying StarCraft ? That's up to you.
Widowmaker 'StarCraft' Skin Just Part of Blizzard's 20th Anniversary Celebration | Gaming