Blizzcon 2019 Announcements for 'Diablo 4' and 'Overwatch 2' Overshadowed by Hong Kong Controversy
Over the weekend, thousands of die hard fans of Blizzard Entertainment flooded into Anaheim, California for the annual Blizzcon festivities. The company with games such as World of Warcraft, Starcraft and Overwatch had been facing weeks of bad publicity after banning a professional Hearthstone player for supporting on a live stream the liberation of Hong Kong. Ng Wai "Blitzchung" Chung was banned from the Grandmasters event for a full year and had his prize money revoked. The casters that were also on camera were barred from working with Blizzard.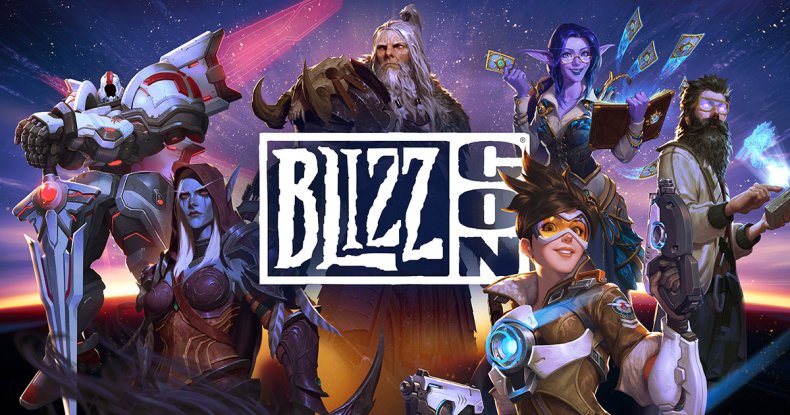 However, after a tidal wave of public backlash, including #boycottblizzard trending on Twitter, Chung was given his prize money and had his ban lessened to six months. The casters involved were still banned. The news continued to snowball, with members of Congress, including Marco Rubio, Alexandria Ocasio-Cortez, Mike Gallagher and Tom Malinowski, sending a letter to Blizzard's president to share their "deep concern" over Chung's ban.
Blizzard President Apologizes
President of Blizzard Entertainment J. Allen Brack started off the Opening Ceremony of Blizzcon with an apology at how the Blitzchung situation was handled. "Blizzard had the opportunity to bring the world together in a tough Hearthstone esports moment about a month ago. We did not," Brack said in his remarks. "We moved too quickly in our decision-making and then to make matters worse, we were too slow to talk to all of you," The apology failed to change the company's stance on the situation, with some fans online skeptical of its sincerity.
Blizzard fans wait all year for Blizzcon and the announcements for future games the company reveals. At Blizzcon 2018, Diablo fans were left disappointed when a mobile port, Diablo Immortal, was revealed instead of a standalone numbered title in the franchise. For the past year, Blizzard developers have been working on Diablo IV as well as a sequel to their hero shooter Overwatch, to make sure the same level of disappointment wasn't felt. In June, Kotaku reported that a Starcraft-inspired shooter was canceled after two years in development to put more staff and "resources" into Overwatch 2 and Diablo 4.
A lighting artist who worked on the Overwatch 2 cinematic tweeted that the "PR stuff out of our control" affected the hype.
Protestestors Outside of Blizzcon
Throughout the weekend, protesters gathered outside the Anaheim Convention Center to hand out T-Shirts to those going inside. "We have the freedom to organize, we have the freedom to speak, we have the freedom to protest, so let's use that to let people know how we feel about this," organizer of the protest Dayton Young told Eurogamer. "Letting them know we won't be silenced and encourage Blizzard to be more responsive in their actions towards the community."
What should have been a celebration for fans of these franchises has led to a moral dilemma: Will support continue to dwindle for Blizzard and their games or will armchair activism eventually lead to people booting up their Battle.net clients again?