BlizzCon 2019 Beset By #FreeHongKong Protests, Fans Lambaste Blizzard Apology
BlizzCon 2019 is well underway, and, while there were many great gaming announcements to be had during Friday afternoon's showcase, the event was marred by protests outside the Anaheim Convention Center. Blizzard offered an apology for its actions surrounding Ng "blitzchung" Wai Chung in October, but the publisher's latest words have fallen on deaf ears.
Following weeks of backlash from gamers and government officials alike, Blizzard President J. Allen Brack took the stage during opening ceremony proceedings to tackle the issue directly.
"Blizzard had the opportunity to bring the world together in a tough Hearthstone esports moment about a month ago, and we did not. We moved too quickly in our decision making, and then, to make matters worse, we were too slow to talk with all of you. When I think about what I'm most unhappy about, there are really two things. The first thing is we didn't live up to the high standards we really set for ourselves. And the second is that we failed in our purpose. And for that, I am sorry, and I accept accountability.
"So what is our purpose? BlizzCon is demonstrating it even as we speak. We aspire to bring the world together in epic Entertainment, and I truly believe in the positive power of video gaming. When we get it right, we create a common ground where the community comes together to compete, connect and play, irrespective of the things that divide us. As an example, BlizzCon has people from 59 countries all around the world here at the show today.
And that is the positive power of video games, to transcend divisions that surround us in so many places today. We will do better going forward. But our actions our going to matter more than any of these words. As you walk around this weekend, I hope it's clear how committed we are to everyone's right to express themselves in all kinds of ways and all kinds of places. I've actually seen, and heard, many of your expressing yourselves this morning!"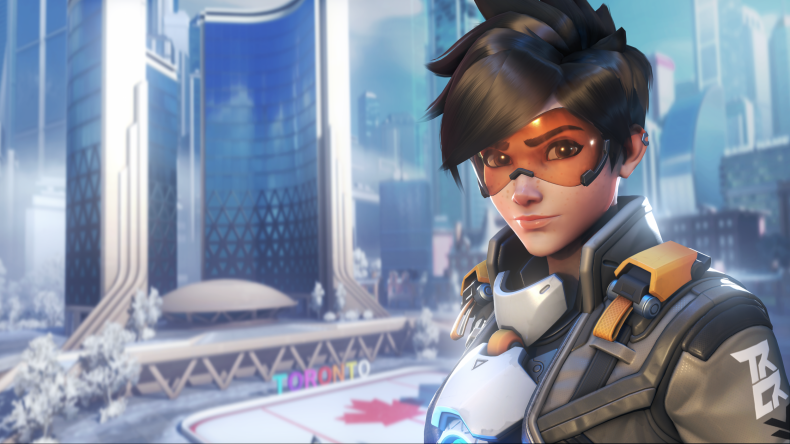 But, as positive as Brack's calls for unity are, for many gamers and Blizzard fans, the moment of vulnerability felt hollow. Speaking to ESPN, fellow banned American University Hearthstone player Casey Chambers said "thanks, but you need to do more. I appreciate the message, but these are long dialogues that need to happen, not two-minute statements. I appreciate it, good for him to admit he was wrong, but there are larger issues at play here and that just doesn't cover it."
Take a glance at any related forum thread, and you'll see similar sentiments expressed with varying degrees of hostility. One issue many critics acknowledge is the fact that Brack never directly describes the incident or condemns the nations involved. In omitting the Chinese government from the apology, some might see the caution as a tacit sign of support for its actions on Blizzard's behalf.
"He didn't address China, U.S... He didn't even say those words in his speech," said American University Hearthstone player Torin Wright. "It didn't feel knee-jerk like the first apology they gave out online, but it felt kind of like a PR stunt, just kind of addressing the issue so that people would ignore it and it would taper down eventually," Wright told ESPN.
But, as #FreeHongKong and #BlizzCon2019 simultaneously trend on Twitter, the voice of protestors remains clear. Perhaps most prevalent are the dozens of protestors still outside the convention venue shouting statements in support of freedom. In fact, some demonstrators have even gone far enough to dress like Winnie the Pooh in an effort to mock Chinese President Xi Jinping. Last year the Chinese government banned a Winnie the Pooh film after memes comparing the appearance of Xi to the beloved cartoon character spread online. At BlizzCon 2019, the Disney icon is being used as a symbol of national liberty and freedom of expression.
Unfortunately, the same freedom of expression was not offered to Blitzchung or the above-mentioned American University students when they spoke in support of Hong Kong during Blizzard-sponsored streams. While Blitzchung was originally forced to surrender his winnings and endure a one-year ban from competition, the funds have been returned and sentence reduced to a period of six months. The American University Hearthstone team faces the same penalty.
Protests continue outside BlizzCon, and so far none of the demonstrations have resulted in violence. But, as the event comes to a close Saturday evening, will this be the end of Blizzard's ongoing struggle to balance personal freedoms and monetary concerns? Beyond allowing dissenters, will Blizzard take further steps to distance itself from China? Only time will tell.
What are your thoughts on Blizzard's response to the blitzchung backlash? Did the company do enough to win you back? Tell us in the comments section!