Blockbuster Video Store in Bend, Oregon, Is Now the Last One in Existence
From 9,000 stores to just one. Blockbuster's last remaining location will officially be Bend, Oregon.
On Sunday, two stores in Anchorage, Alaska, will shut up shop for good. According to The Oregonian, the stores' manager Kevin Daymude will not offer any rentals beyond Sunday night. On Tuesday, the DVDs and videos at the store will be up for grabs in a liquidation firesale.
"Thank you for sticking by us throughout all these years," Daymude said in a heartfelt message on Facebook. "I can't tell you how much it means to us. We hope to see you at our stores during the closing, even if it's just to say "Hello". What a great time to build your media library and share some Blockbuster memories with us. We will miss all of you!"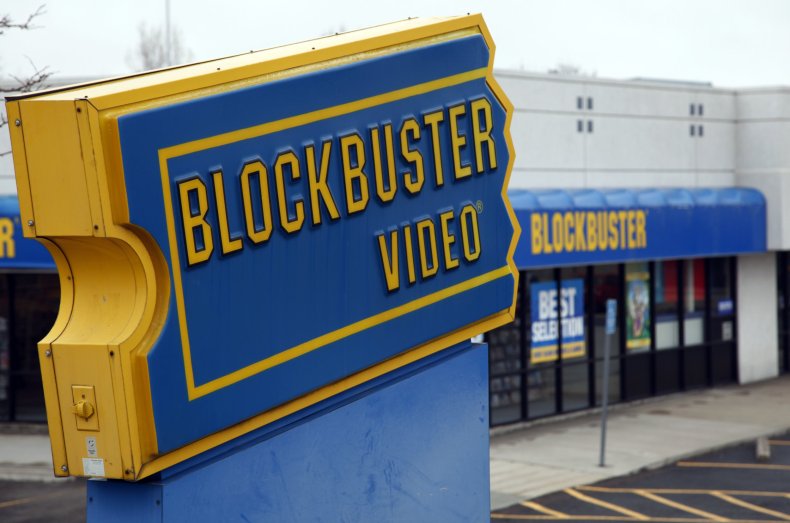 Just a few months earlier, one of the Anchorage Blockbusters stores enjoyed a brief renaissance after John Oliver gifted it a jockstrap worn by Russell Crowe in the movie Cinderella Man.
"I tell you, we're going to get a lot of traffic, is what I'm expecting," Daymude told the Associated Press. "Did you get it in? Can we go see it?"
Oliver bought the merchandise—which also included a robe, boxer shorts, the hood from Robin Hood and a vest from Les Miserables—in Crowe's 'divorce auction'.
Daymude sent photos to Crowe of the memorabilia on display in his story. He also sent John Oliver movies featuring the memorabilia as a thank you. Unfortunately, the stunt did not manage to save the stores.
Blockbuster managed to survive the onslaught of video streaming in Alaska because of poor internet service compared to the rest of the U.S. Harsh weather conditions would often cut the Internet connection.
In March, a store in North Pole, Alaska, closed down. It was the seventh last-remaining story. One notable North Pole resident, a man legally named Santa Claus, commented that he was "sad that the North Pole Blockbuster is closing."
"We regret to inform you that our North Pole store will be closing," Blockbuster Alaska wrote on its Facebook page. The store stopped renting films on Sunday, March 11 and began an inventory sale that continued through March and April.
Ever since the mid-2000s, Blockbuster has struggled to compete with Netflix and other streaming services. In September 2010 it filed for bankruptcy and has spent the past eight years closing down stores across the world.
According to Statista, Netflix now has around 125 million subscribers worldwide.