NEWSWEEK IS WORKING WITH GLOBAL EXPERTS IN THE BLOCKCHAIN WORLD TO PRESENT THE FIRST EVER NEWSWEEK BLOCKCHAIN IMPACT AWARDS. THE AWARDS WILL RECOGNIZE ENTREPRENEURS AND ENTERPRISES THAT ARE DEVELOPING BLOCKCHAIN APPLICATIONS TO ACCOMPLISH A SOCIAL GOOD.
OUR MISSION IS TO SPOTLIGHT THE PROMISE OF THEIR DISRUPTIVE IDEAS, DRAWING ON NEWSWEEK'S NEARLY CENTURY-LONG HERITAGE OF COVERING THE WORLD AND THE FORCES AND MOVEMENTS THAT SHAPE IT. ​
Blockchain Impact Council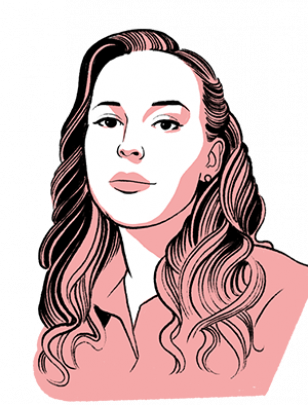 Amber Baldet
Blockchain Impact Awards 2019
Amber is co-founder and CEO of Clovyr, a company reshaping how businesses connect to each other and the world's data. Having previously led JPMorgan's blockchain efforts and appeared on Fortune's 40 Under 40 list of the most influential young people in business in 2017, she "handily bridges the divide between the Wall Street and crypto sets." Amber also leads Decentralized Ecosystem Growth for FINOS, a non-profit building open-source software for the financial industry, and serves on the Board of the Zcash Foundation, a non-profit dedicated to building Internet payment and privacy infrastructure for the public good.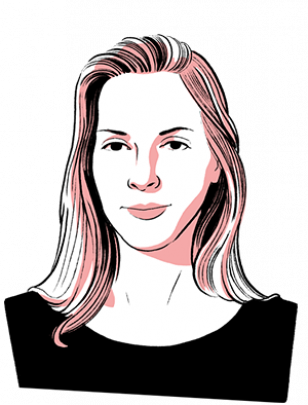 Galia Benartzi
Blockchain Impact Awards 2019
Galia is a serial technology entrepreneur and co-founder of the Bancor Protocol, a standard for the creation of Smart Tokens™, cryptocurrencies with built-in convertibility directly through their smart contracts. Smart Tokens™ interconnect to form automated token liquidity networks, allowing user-generated currencies to thrive. In 2005, Galia co-founded Mytopia, the first social gaming company for smartphones (acquired by 888), and in 2010, Particle Code, a cross-platform development technology for mobile applications (acquired by Appcelerator). In 2013, Galia moved from Silicon Valley to Tel Aviv to support and invest in Israeli technology as a Venture Partner at Founders Fund, where she also launched numerous local currency pilots to model, build and test software for community currencies. Galia is a founding member of Powder Mountain, permanent home of the Summit community in Eden, Utah, and creator of the Eden2Zion Reality trips by the Schusterman Foundation.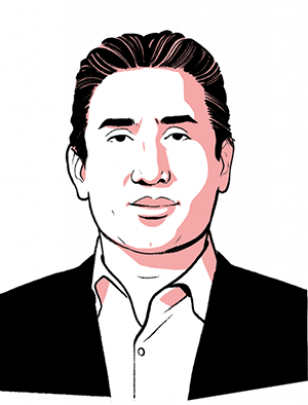 Dayan Candappa
Blockchain Impact Awards 2019
Dayan is the Chief Strategy Officer of Newsweek where he leads content, audience and commercial strategy for the company that brought the iconic American newsmagazine back into print. Previously, he was Chief Content Officer of Newsweek Media Group, running a dozen websites and 250 journalists on three continents. Dayan joined Newsweek after a 16-year career at Reuters, where he managed a key piece of the integration when the company was acquired by Thomson, and later ran editorial operations across Asia and the Americas. During postings in London, Colombo, Dubai, Singapore and New York, he covered wars, disasters, markets, technology and M&A, and led Reuters to a string of journalism awards including its first Pulitzer Prize for print. Dayan is chairman of the Newsweek Blockchain Impact Awards Council.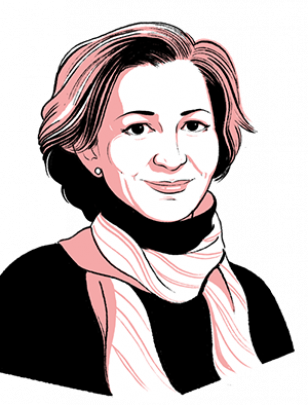 Nancy Cooper
Blockchain Impact Awards 2019
Nancy, the Global Editor in Chief of Newsweek, started her journalism career in the Letters Department at the magazine, answering reader mail. She became a researcher, writer and then senior editor of Newsweek's National and International sections before taking on Special Projects. After leaving Newsweek in 2008, Nancy served as Deputy Executive Producer on The Takeaway, a public-radio show, and as an editor at msnbc.com. She joined IBT.com in April 2014 and moved to Newsweek in 2018. Nancy's teams have won reporting awards from the Overseas Press Club, Deadline Club, Society of American Business Editors and Writers (SABEW) and the American Society of Magazine Editors, among others.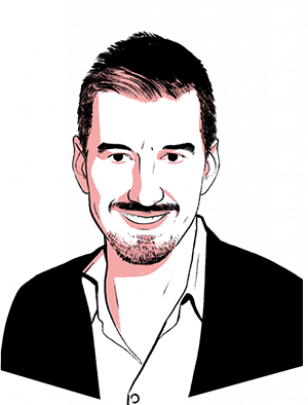 Christopher Fabian
Blockchain Impact Awards 2019
Chris is a technologist who co-founded UNICEF's Innovation Unit in 2006 and leads UNICEF Ventures. Together with Sunita Grote, he launched the $17M UNICEF Venture Fund in 2015, the first fund of its kind in the United Nations, to use a venture capital approach to invest in startups working on frontier technologies that can have a positive impact on humanity. Previously, Chris's teams have built solutions for problems facing low infrastructure environments including award-winning work on RapidPro, an SMS-based information system with more than 4.5M active users in 50 countries. Chris teaches at NYU, Tsinghua University, IIT Delhi, and Singularity University and holds fellowships from the Tribeca Disruptor Foundation and Edmund Hillary Fellowship, both focused on investments in a more equitable global future. In 2013 he was recognized as one of TIME Magazine's "100 Most Influential People."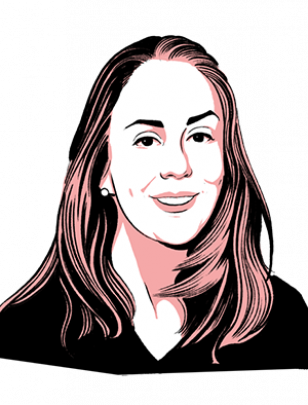 Alanna Gombert
Blockchain Impact Awards 2019
Alanna is the CEO of the Digital Asset Trade Association (DATA), an advocacy group formed in Davos in 2018 for Distributed Ledger Technology. DATA helps to shape public policy issues to support the growth of digital assets, digital identity, smart-contracts and digital currencies and worked extensively in Wyoming and Colorado on blockchain and cryptocurrency legislation. Prior to DATA, Alanna was Global CRO at MetaX where she oversaw product creation, strategy, and go-to-market including the adChain and adToken dApps on Ethereum and the first Token Curated Registry on the Ethereum Mainnet. Before she entered the blockchain sphere, Alanna ran global advertising standards as SVP, Technology & Ad Operations, IAB, and General Manager, IAB Tech Lab. Alanna had senior roles at Accuen/Omnicom Media Group, Condé Nast and at Admeld (acquired by Google) where she helped grow Real Time Bidding from an idea into an advertising industry mainstay.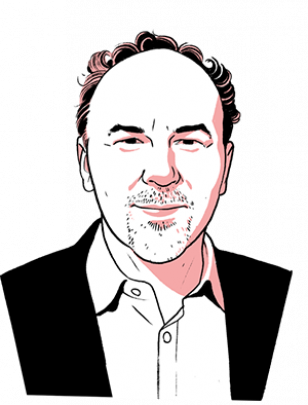 Fred Guterl
Blockchain Impact Awards 2019
Fred is the special projects editor at Newsweek. He was executive editor of Scientific American from 2010 to 2017, leading the magazine to numerous editorial awards including its first-ever General Excellence award from the American Society of Magazine Editors. He has been an editor at the New York Times Magazine, Discover, IEEE Spectrum and other publications, including a previous stint at Newsweek from 2000 to 2010. His writing has been honored by the American Association for the Advancement of Science, the Overseas Press Club and other organizations. He is author of FATE OF THE SPECIES, on the existential risks to humankind.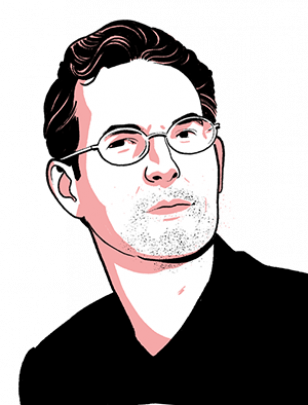 Dr. John Halamka
Blockchain Impact Awards 2019
John is the chief information officer (CIO) at Beth Israel Deaconess System, chairman of the New England Healthcare Exchange Network (NEHEN), and a practicing emergency physician. He is also the International Healthcare Innovation professor at Harvard Medical School. In his role at BIDMC, John is responsible for all clinical, financial, administrative, and academic information technology, serving 3,000 doctors, 12,000 employees, and 1,000,000 patients. As chairman of NEHEN, John oversees clinical and administrative data exchange among the payers, providers, and patients in Massachusetts. As a Harvard professor, he has served the George W. Bush administration, the Obama administration, and national governments throughout the world planning their healthcare IT strategy. John has authored five books on technology-related issues, hundreds of articles and thousands of posts on the popular Geekdoctor blog.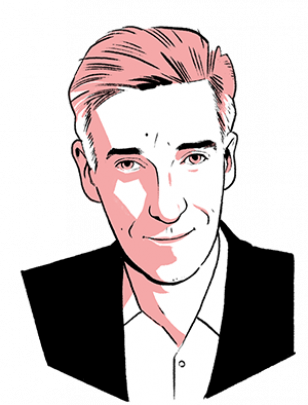 Saul Hudson
Blockchain Impact Awards 2019
Saul is Managing Partner at Angle42, a blockchain communications advisory propelling clients to their fund-raising and general business goals. He provides strategic advice, project management, content creation, and forms a communications bridge between the emerging technology sector and mainstream media and financial industries. Saul has supported blockchain startups in raising up to $200 million. He draws on his experience as an executive with Reuters, where he managed an $80 million annual spend running operations for 600 journalists across the Americas. He also developed content products for financial services and media customers, and reported on high-profile assignments around the world. From the halls of power to war zones, Saul has interviewed sitting presidents, CEOs and guerrilla leaders. Fluent in Spanish and Portuguese, Saul has extensive knowledge of Latin America, its business and political environments.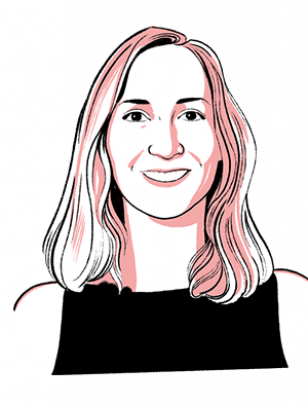 Ashley Lannquist
Blockchain Impact Awards 2019
Ashley is a Project Lead for Blockchain & Distributed Ledger Technology at the World Economic Forum's Centre for the Fourth Industrial Revolution in San Francisco. She graduated with an MBA from the Haas School of Business at UC Berkeley, where she co-founded the Haas FinTech Club, the SHE-256 women in blockchain conference, and the Blockchain Unlocked executive education program at UC Berkeley. Ashley is also a co-founder of the Mobility Open Blockchain Initiative (MOBI), a consortium for mobility providers to innovate with blockchain technology.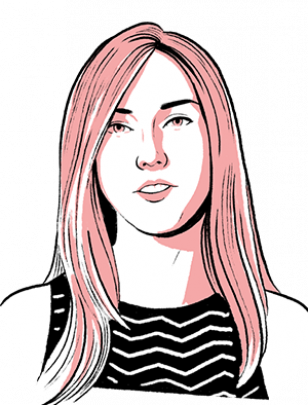 Juliana Pignataro
Blockchain Impact Awards 2019
Juliana is the multimedia projects editor and national news editor at Newsweek. She joined International Business Times as a reporter in 2016 before moving to Newsweek in 2018. Juliana graduated from the Newhouse School at Syracuse University with a degree in broadcast journalism. Prior to joining Newsweek, she worked at the Major League Baseball Network, where she won two Emmy awards as a broadcast associate.
Please fill out the form below to nominate your favorite company