Man's Blocked Nose Turned Out to Be Tooth Growing in His Nasal Cavity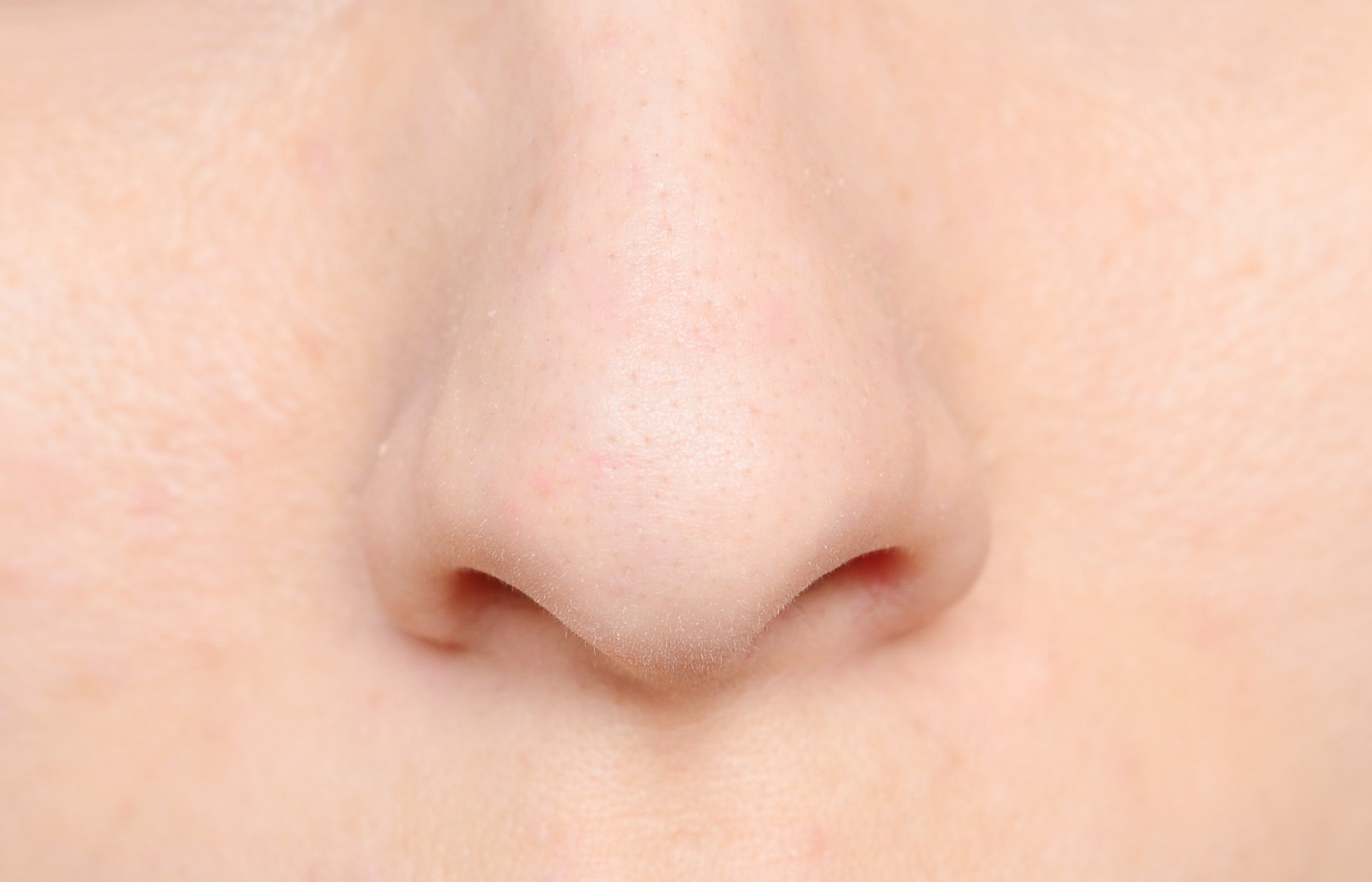 A man with a blocked nose was found to have a tooth growing in his nasal cavity after going to the doctors complaining of congestion and discharge.
The extremely rare case is one of just a handful where people are diagnosed with "intranasal teeth"—just 23 reports of it have been recorded in scientific literature between 1959 and 2008.
In the latest case, published in BMJ Case Reports, a 59-year-old arrived at University Hospital Aarhus, Denmark, with a two-year history of nasal congestion, a runny nose and hyposmia—a reduced ability to smell. The symptoms were worse on his left side. Previously, he had been treated with nasal steroids, but with no improvement.
An examination revealed a mass in the floor of the nasal cavity. Doctors suspected it to be either an impacted tooth or a dermoid cyst. It was then surgically removed and analysis of the tissue confirmed it was a tooth.
The man recovered well and there were no further nasal symptoms reported.
The presence of teeth in the nasal cavity can be the result of a traumatic injury to the face, which can lead to the displacement of a tooth. But researchers do not believe this to be the cause in this case: "Our patient suffered a facial trauma in his youth, causing both mandibular and nasal fracture," they wrote. "However, there was no evidence of bone or tooth involvement, making a connection unlikely in the present case."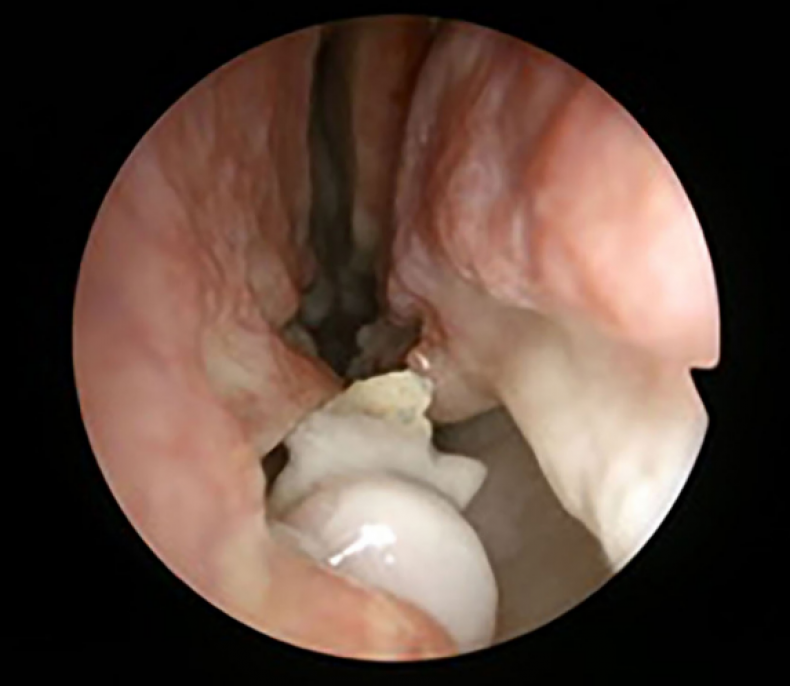 The doctors involved—Marie Louise Moeller, Jesper Bille and Milos Fuglsang—say an intranasal retained tooth is very rare and can be easily missed. "Diagnosis is important since it potentially can cause morbidity," they wrote. "Common nasal symptoms like congestion and discharge are often signs of chronic rhinosinusitis, but differential diagnosis must always be considered."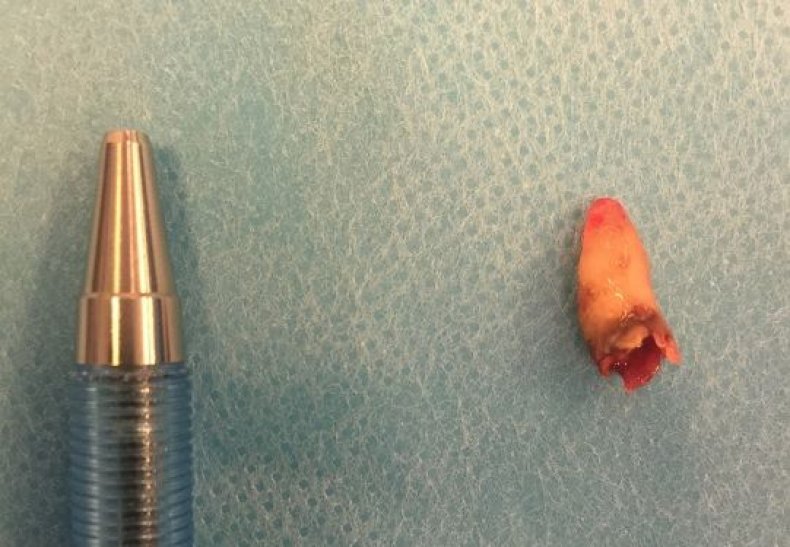 Intranasal retained teeth can be located in the nasal cavity and the paranasal sinuses. The rate among the general population is between 0.1 and one percent, making it a rare occurrence. As well as trauma, it can also result from developmental problems like a cleft lip or cleft palate. People can report a variety of symptoms including congestion, discharge and ulceration.
"Our patient most likely had the intranasal retained tooth most of his life, but had late onset of symptoms," the doctors wrote.
Concluding, they added: "Our case report indicates that a surgical approach is easy and safe and has the potential to eliminate all symptoms. Intranasal teeth are a rare find but important to recognize since nasal congestion, chronic discharge and hyposmia can decrease quality of life."
Man's Blocked Nose Turned Out to Be Tooth Growing in His Nasal Cavity | Health