A Blog Is Dedicated to Finding Every Sheep on Google Street View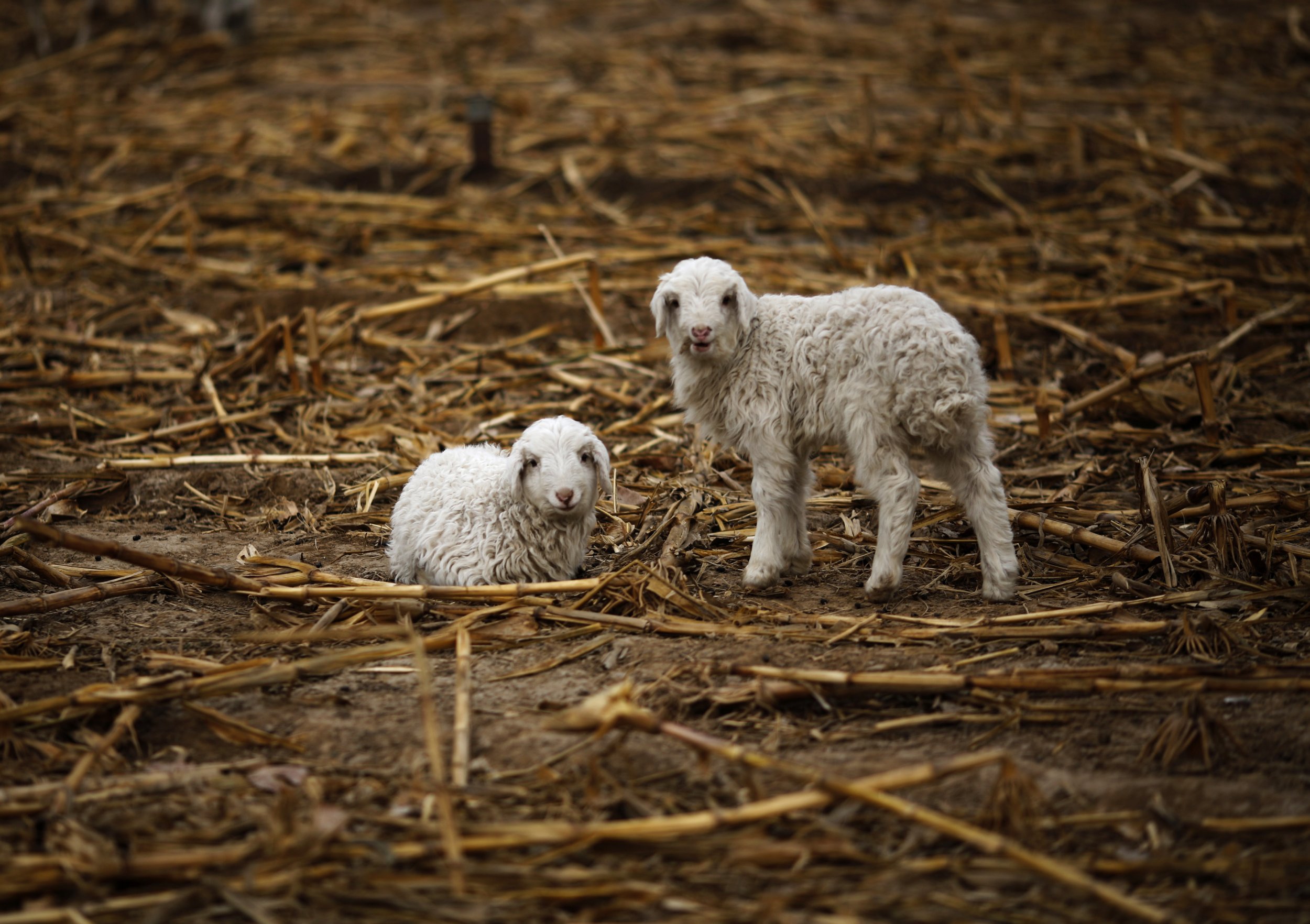 In early May, Ding Ren and Michael Karabinos started collecting images of sheep. Not just any sheep: sheep they found on Google Street View, a tool that allows users to view different streets around the world from the comfort of their computers. And just like that, Google Sheep View was born.
The idea was not a product of deep concentration. Ren, an artist, and Karabinos, an arichval theorist, were in the habit of playing GeoGuessr, a discovery game that asks users to match a Google Street View image with its location. Sometimes, the game would glitch and show a black splotch on the location. Ren saved screenshots of these glitches to a file named "Ideas" on her computer.
One day, she was browsing the Dutch equivalent of Craigslist and discovered a sheep for sale and took a screenshot of it. "When I went to save this photo, I saw the other Google Street View glitch photos I had in the folder again. I guess that is when the two random, yet similar, elements merged together," Ren told Newsweek.
From there, they started hunting for sheep on Google Street View to add to their blog. Karabinos has become something of a Street View professional, particularly in tracking down Dutch sheep. He's also found sheep in New Zealand and Wales. "I'm not quite as lucky, I seem to find more parking lots and barrels of hay that at first look like sheep," Ren said of her own sheep sleuthing.
In their sheep search, they generally just take to "walking" on different rural roads in Street View. They look on either side of the street while moving slowly. "It takes time and precision," Ren explained.
Not all sheep are found just by Ren and Karabinos. Their audience of sheep enthusiasts also sends in submissions. Since their website has taken off, Google Sheep View gets as many as 30 submissions a day. "Some of them are from farmers who have sheep in their own backyards that were picked up on Google Street View, and others are from people who knew where to look because they traveled there before," Ren said. They've received submissions from a variety of countries.
When asked if the pair had considered other livestock, perhaps more common animals such as the cow, Ren said it was "like asking Yayoi Kusama why polka dots instead of squares or triangles.... We've gotten questions about why not alpacas, why not goats, why not cows? And the answer is, why can't it just be sheep?"
Though Ren says she "really" likes sheep, she's also fond of owls, turtles, ducks, cats and birds. Her sheep obsession, she hypothesizes, comes from her obsession with clouds. "They are like fluffy clouds on the ground instead of in the sky," she told Newsweek.
Of all the sheep found on Google Sheep View, her favorites are those that are roaming in the streets or being tended to by a shepherd or shepherdess.
Sheep are posted twice a day and the blog features a variety of different breeds. These Valais Blacknose are our favorite: